I'd like to take this opportunity to introduce myself as the new Attendance officer here at Lawefield Primary school. Having started in September, I have met a few families already and look forward to meeting all of you over the coming months.

My view on raising attendance is largely that we should be aiming to do this positively, hopefully preventing non-attendance before it has even happened, rather than what most people assume we do and just hand out the punishments for not attending school. I want pupils to want to come to school every day. By wanting to come to school every day, there is more chance that on the days we feel a little unwell we manage to get up and go to school anyway and we only take days off when we really are too ill to get there. As parents though, we are the ones who make most decisions for our children and whether they go to school or not, particularly at this young age. For this reason, I want parents and families to engage with us in school as much as possible so that we can all work together to attain the best for each of our children in school.

As Covid restrictions relax and when we can allow families back into school, there are many things I want us to start doing where we invite parents and families into school more regularly, for example fitness classes, talent shows, games evenings and many more. I am really looking forward to when this can happen.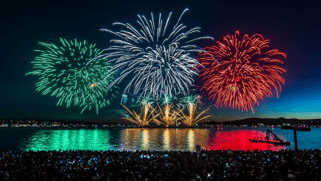 Here at Lawefield, we like to celebrate outstanding attendance. Each week, the class with the highest attendance in school will receive a certificate for their classroom. At the end of each half term there will then be a reward for the class with the highest attendance for the whole half term. Last half term that was an extra break in the afternoon. The rewards will be different each half term though so make sure you are here so you have a chance to win. Every 2 weeks there is another competition for Early Years, KS1 and KS2, where every child who has 100% attendance for that 2 week period has their name put into a hat and whichever names are pulled out they receive a certificate and a prize to take home.

At Christmas, Easter and summer holidays there will be some fantastic prizes going out not just to pupils for their outstanding attendance but also to their families. As I said it is us as parents/guardians who sometimes have to make the decisions for our children to attend when maybe they don't want to, so you should be rewarded too!