School Closure Links and Homework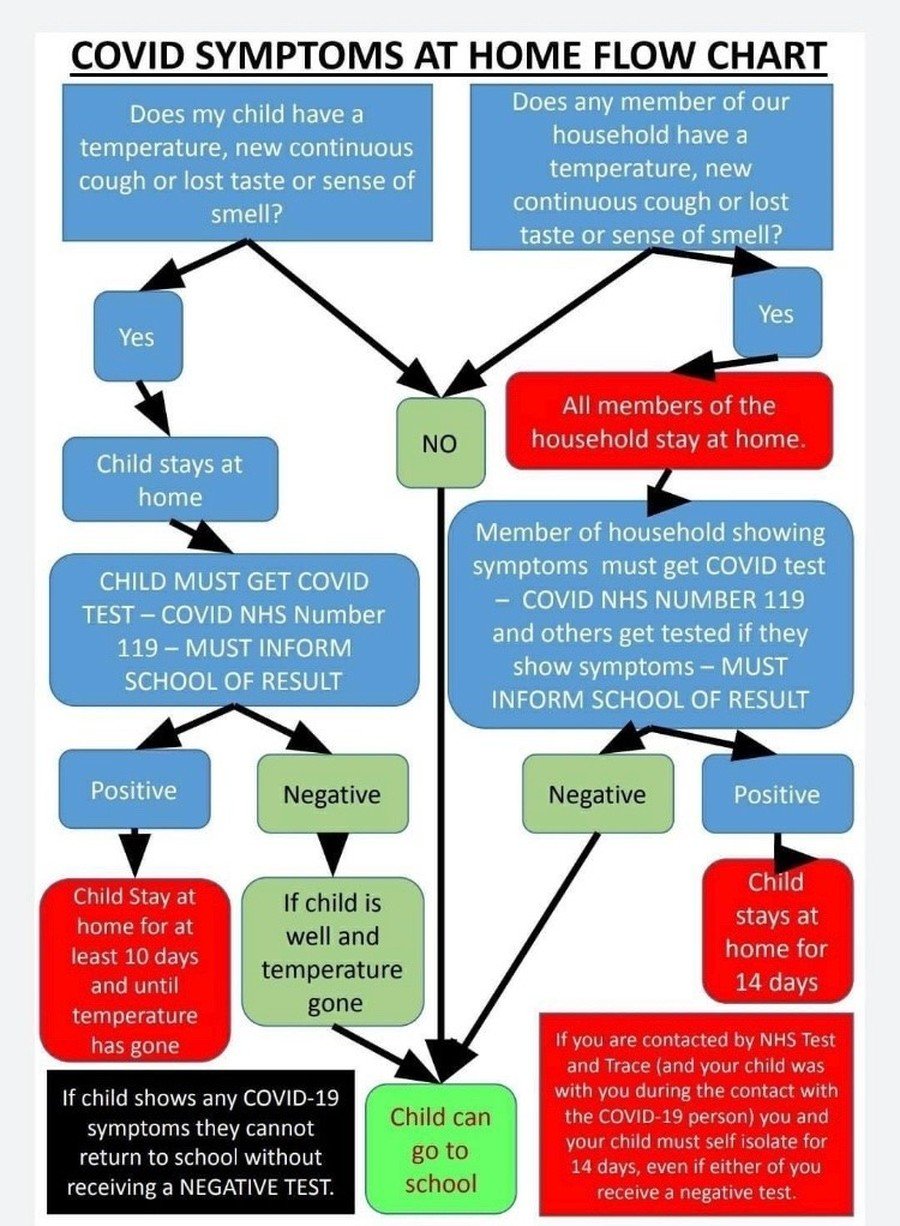 Click here to view Lawefield risk assessment COVID - September updated.pdf
Dear Parents
I am sure you will all have heard the good news that school will be open for all children from September. We are currently busy putting all government guidelines into place so that school will be a safe place for children, staff and parents.
With this in mind we will be having staggered start and finish times so that we do not have too many people in the school grounds at once. The times and places are as follows:

For the first few days staff will be outside school to help guide you to the right place if you are unsure of where to go. We ask that you wait on the marked places and keep to the one-way systems in place to ensure social distancing can be maintained. Please do not arrive till 5 minutes before your child's start time to avoid congestion and only one parent will be allowed onto the school grounds with their child. We understand that some of you will have children with different start and finish times and places but unfortunately we will not be able to change the times and we hope you will work with us on implementing a safe system for all.
Nursery and Reception classes will be having a phased start during the first week and you will already have received packs with the times and information.
In school we will be taking the following measures to ensure safety:
There will be year group bubbles so children can mix with the other class in their year group bubble but with no other classes.
Children need to wash their hands every time they enter the classroom from outside and before lunch.
There will be no big group events including assemblies.
Y1-6 classrooms will have forward facing desks with 2 children at each desk
Y1-6 will have their own tray with equipment and books.
If children are taken out of the classroom for small group work they will be in an area that is only used by the children in their bubble.
P.E. equipment and other shared equipment e.g. science or art will be wiped immediately after a class has finished with it.
Toilets will be cleaned frequently during the day.
There can be no parents in school unless invited in for exceptional circumstances. If you need to talk to a member of staff, please phone school and a telephone appointment can be made.
Children will not be allowed home for lunch and need to have a school dinner or bring a packed lunch.
Children need to wear school uniform and attendance is compulsory.
On PE day, children need to wear their PE kit to school.
All children will need to bring in their own water bottle.
After school clubs will operate in year groups for Y2-6 (more information will follow on this).
In September, there will be a big emphasis on children catching up with their missed education. Attendance will be compulsory and we need children to be punctual so that there is no missed learning time. If your child cannot attend school due to illness, please be very clear when informing school of their symptoms so that we can be made aware of any potential coronavirus cases. We will be prioritising the teaching of reading, writing and maths and ask that you listen to your child read at home to help support this. Books will once again be allowed to be sent between home and school.
We also acknowledge the importance of less academic subjects to help with children's well-being and self-esteem so subjects such as art, music and P.E. will be taught. Children will need to come to school wearing their PE kits on their PE day so that we will not need to use the changing rooms. Their class teacher will let them know what day this will be.
School will feel a little different from how it was pre-lockdown but please rest assured that your child's safety and well-being is our utmost priority. We cannot wait to see all the children back in September to restart their learning journey.
We hope you have a lovely summer and share our excitement for a great new term.
Yours sincerely,
Miss J Beetham and the Lawefield staff
Dear Parents/ Carers
Following the latest government announcements, we are now in the process of planning our next steps for reopening Lawefield Primary School.
We will continue to operate our reduced provision for those of you who are government identified key workers and for the identified vulnerable children. We will also continue to offer the usual homework packs for children who are not eligible for return to school (Years 2-5).
The Prime Minister has asked schools to prepare to begin to open for more children. In his statement he explained that the rate of infection remains too high to allow the reopening of schools to all children yet. However, the transmission rate has decreased and the aim is that by 1 June it will be safe for a greater number of children to return to education (the updated risk assessment can be found here). As a result, the Government is asking schools to plan on this basis, ahead of confirmation of the scientific advice. Therefore, we have been asked to plan for the potential opening of certain year groups of children. In the first instance, this will be Years 6, 1 and EYFS (both Reception and Nursery).
How we will keep your child safe (following Government Guidance):
Your child will be placed in a 'bubble' of a maximum of 15 children. Within this bubble there will be allocated staff members who teach only these children- this is to reduce cross contamination.

Your child will work in a well-ventilated classroom and also in our outdoor spaces to reduce transmission rates.

Your child will have very little movement around school and will not work in any communal spaces such as the hall or library.

If your child is in Key Stage 1 or Key Stage 2, they will have their own equipment which they will not share. Any equipment that is shared (such as PE equipment) will be deep cleaned every evening.

Children who are in EYFS will share classroom resources within their bubble. Again, these will be deep cleaned every day, and light cleaned after each session.

Children will eat their lunches (either home packed lunches or school meals) in the dining room but will be seated with children in their bubble and have no contact with children in other bubbles. Children will not be permitted to go home for lunch and must stay for aschool dinner or bring a packed lunch from home.

Classrooms and toilets will undergo a daily deep clean, plus additional frequent cleans throughout the day.

Children will be reminded to social distance where possible. In Key Stage 2 this is more practical, whereas with our younger children this is harder to undertake. Adults will avoid close contact with children where possible, without relinquishing their safeguarding and pastoral duties.

Children will be frequently reminded to follow Government hygiene guidance by hand washing frequently, disposing of tissues correctly and flushing toilets.

If your child requires intimate care or first aid, staff will wear PPE to protect themselves and your child.
What do we ask of our Parents/Carers:
Please do not send your child to school if they or anyone in the household is showing symptoms of COVID-19.

If your child begins with symptoms of COVID-19 during the school day, we will contact you for immediate collection from site.

If a child/staff member within your child's bubble tests positive for COVID-19, the whole bubble will be expected to self-isolate for 14 days.

Please respect social distancing guidance whilst on site by maintaining a 2m distance from everyone outside your household. The staggered start and finish times must be strictly adhered to.

When dropping off and collecting children, only 1 adult will be allowed onto the premises for each child. Please ensure you use the correct entrances and exits and be punctual (we enclosed a slip with times and locations for the drop-off and collection of children in the letter we posted out).

If you require any information or need to speak to a member of staff please ring the office (01924 291973). Your child's class teacher or any other member of staff will not be able to talk to you unless over the telephone. Please do not attempt to enter the school building to speak with a member of staff.

If you need to pay school dinner money for your child please put this in an envelope with your child's name and class written on the front and ask your child to give it to the class teacher. Please do not try to pay dinner money at the school office.

No equipment or resources must be brought into school. If work is sent home with your child, this must not come back into school.

Children must wear clean clothes every day. This can be uniform or non-uniform but must not be the same clothes that they wore the day before.

Please send your child with a water bottle that they can use in the classroom.

Please talk to your child about the changes to school routine and structure. Good mental health is essential.

Please talk to your child about good hygiene and keeping themselves and others safe. If a child is found to be deliberately putting someone else at risk e.g. by coughing or spitting at them, they will be excluded for a week.

Please note that you will not be fined for non-attendance, although if you opt in for the reopening, we will need to know if your child isn't attending for safeguarding.

Please note that school will be closed on Friday afternoons for all children (see attached slip for more information).
If you would like any further clarification on the above points, please don't hesitate to contact school. School will be closed for some of the half term week so if you need to contact school to ask a question please ring 01924 291973 first and if no one answers please email your question to admin@lawefield.wakefield.sch.uk and someone will respond with an answer.
Thank you for your support in ensuring the safety of our children, staff and parents. We look forward to seeing you in the future and returning to our Lawefield family.
Yours faithfully,
Miss J Beetham
Headteacher
Dear Parents/Carers

You will have heard the Prime Minister say that the government may be in a position to begin a phased re-opening of schools from the 1st of June, starting with children in reception, year one and year six. This is part of the government's conditional plan which it says will remain under regular review.

I wanted to write to you today as I am sure there are lots of questions you have. We have lots of questions that need clarifying too.

At the moment, for us in school, there is no change to the guidance. The school still remains closed and is still only providing emergency childcare for some children. The safest place for children is still at home.

We have not received any information or guidance to support in any sort of phased reopening. We do expect we will receive further information from the DFE shortly, hopefully with some clarification. We will need clear guidance to plan how it is possible to social distance in school and keep our children, staff and families safe; how we might start to phase groups of children returning and what this looks like. Any plan to increase the number of children in school has to be realistic and manageable.

Let's be very clear, all of us want to get more children back into school as soon as it is safe to do so. However, my first priority has to be the safety of everyone in the school community. Please be reassured that there is no way we will reopen school until we are prepared and in a position to do so.

As always, we will keep you informed but for now, please try not to worry. Our plan for now is to continue to provide activities for learning at home, keep in contact with you, our families, and continue to support each other in these very difficult and uncertain times.

Thank you
Miss J Beetham
Activities for families
Being at home with the people you live with can be great fun but how do you keep everyone occupied? Do you need helpful information and support around your families health and wellbeing? That's why Wakefield Council have developed the Wakefield Families Newsletter. It's full of content and activities they think you'll find useful; whether it is inspiration for things to do indoors, fun foodie activities, or advice around routines and things like sleep – they've got you covered.

What is the Oak National Academy?
From Monday 20th April, parents will be able to access up to 180 lessons a week. The lessons will provide education for all school year groups from Reception through to year 10 and will be taught via a new Government-backed online platform, the Oak National Academy.

The scheme, which has been set up by teachers and funded by the Department of Education, provides video lessons for students, with each lesson arriving with a quiz and worksheet to go with it.

To access the lessons and material, click on the picture above or the link below.

Click here to visit the Oak National Academy website
Out of the Ark Music @HOME Free Resources
During this extraordinary time, and to help with the rhythms and routines of your new daily life, for the next few weeks Out of the Ark Music will be releasing free songs – one for each day – together with additional downloadable activities related to each song.
READ WRITE INC LESSONS ONLINE
To help our children to continue learning to read and have

familiar routines during this difficult time, there will be daily Read Write Inc lessons available online.
From Monday 23rd March there will be Read Write Inc
short Speed Sound online lessons with a trainer every day for the next two weeks. The films will be available on Facebook or YouTube and will only be available for 24 hours starting from the times below:
Set 1 Speed Sounds at 9.30am and again at 12.30pm

Set 2 Speed Sounds at 10.00am and again at 1.00pm

Set 3 Speed Sounds at 10.30am and again at 1.30pm

They are also releasing a film of a poem for Reception and Year 1 children to join in with at 2.00 pm every day. The poems will be available on YouTube to watch again and again.
A great opportunity for children to learn

these by heart!
Films for parents
Films for parents to help their child learn to read at home with Read Write Inc. Phonics are available on their website and YouTube channel. The YouTube channel will have a quick face-lift to help parents find the films easily. They are adding a parent film to Facebook every day too.