Robinwood January 2023
Year 4 and Year 5 have had a great time at Robinwood.
The weather wasn't at all kind to us but the children showed true resilience and thoroughly enjoyed their experience.
The Robinwood staff commented on their excellent behaviour and they were fabulous ambassadors for Lawefield.
Well done to all.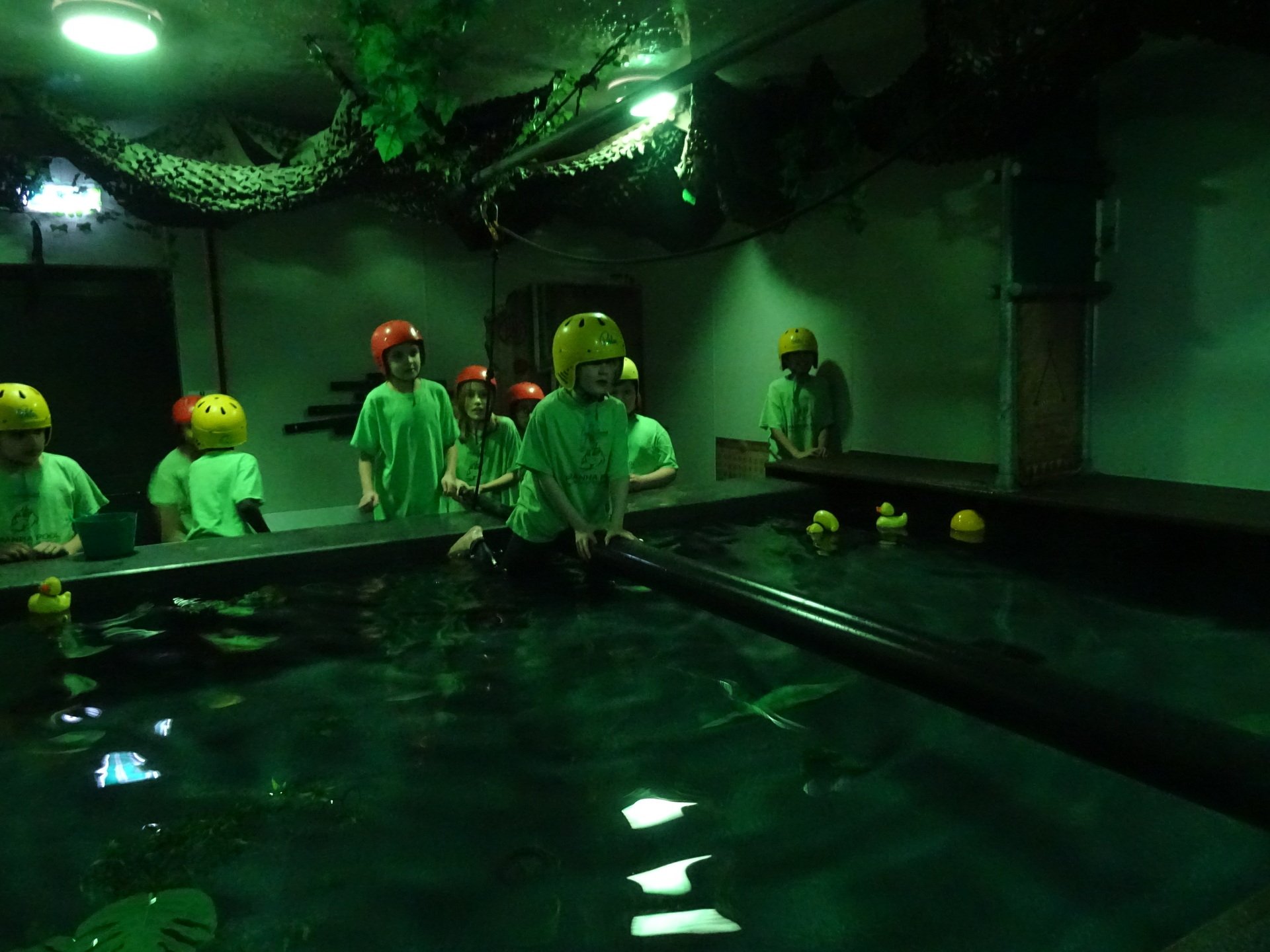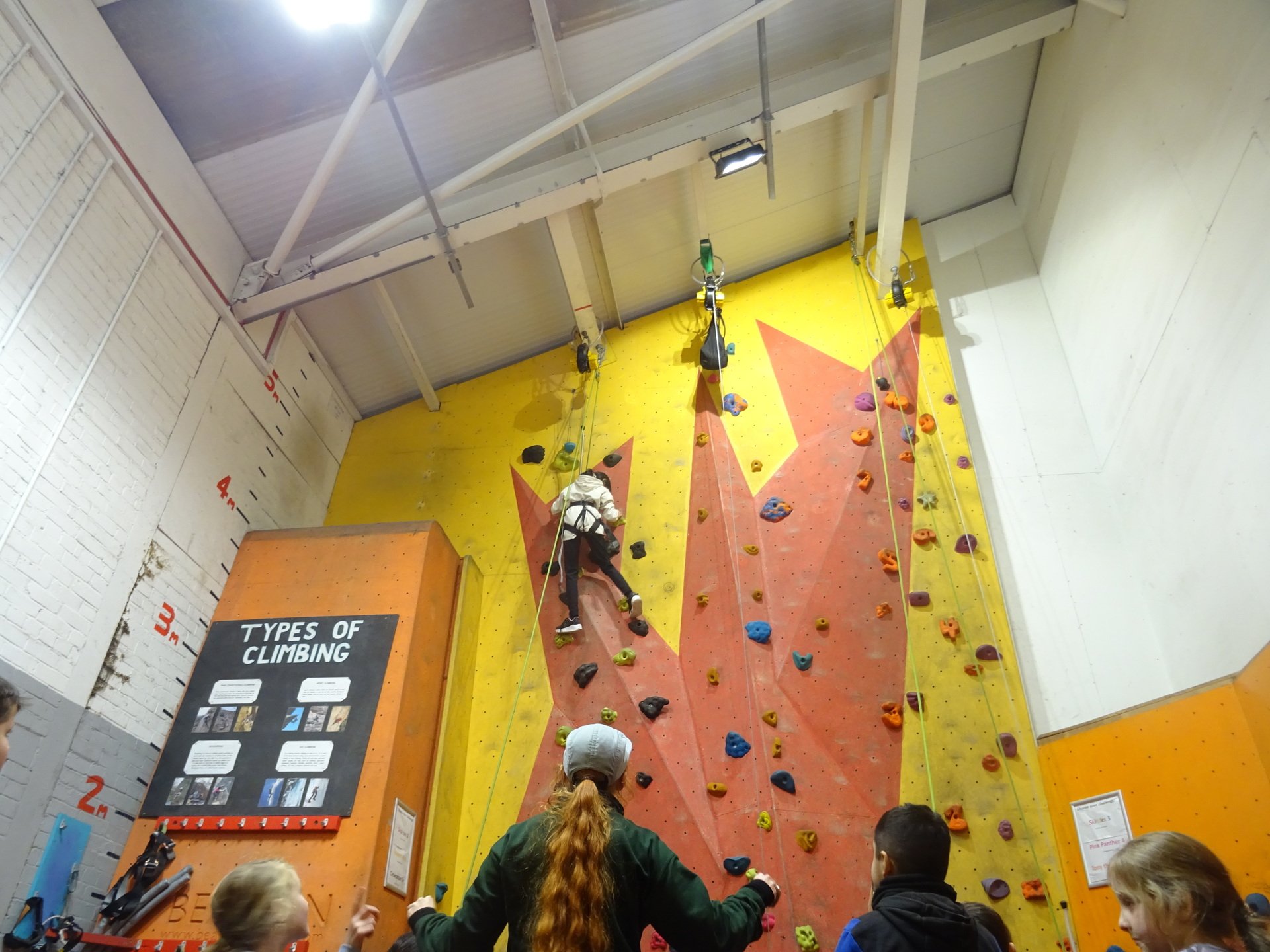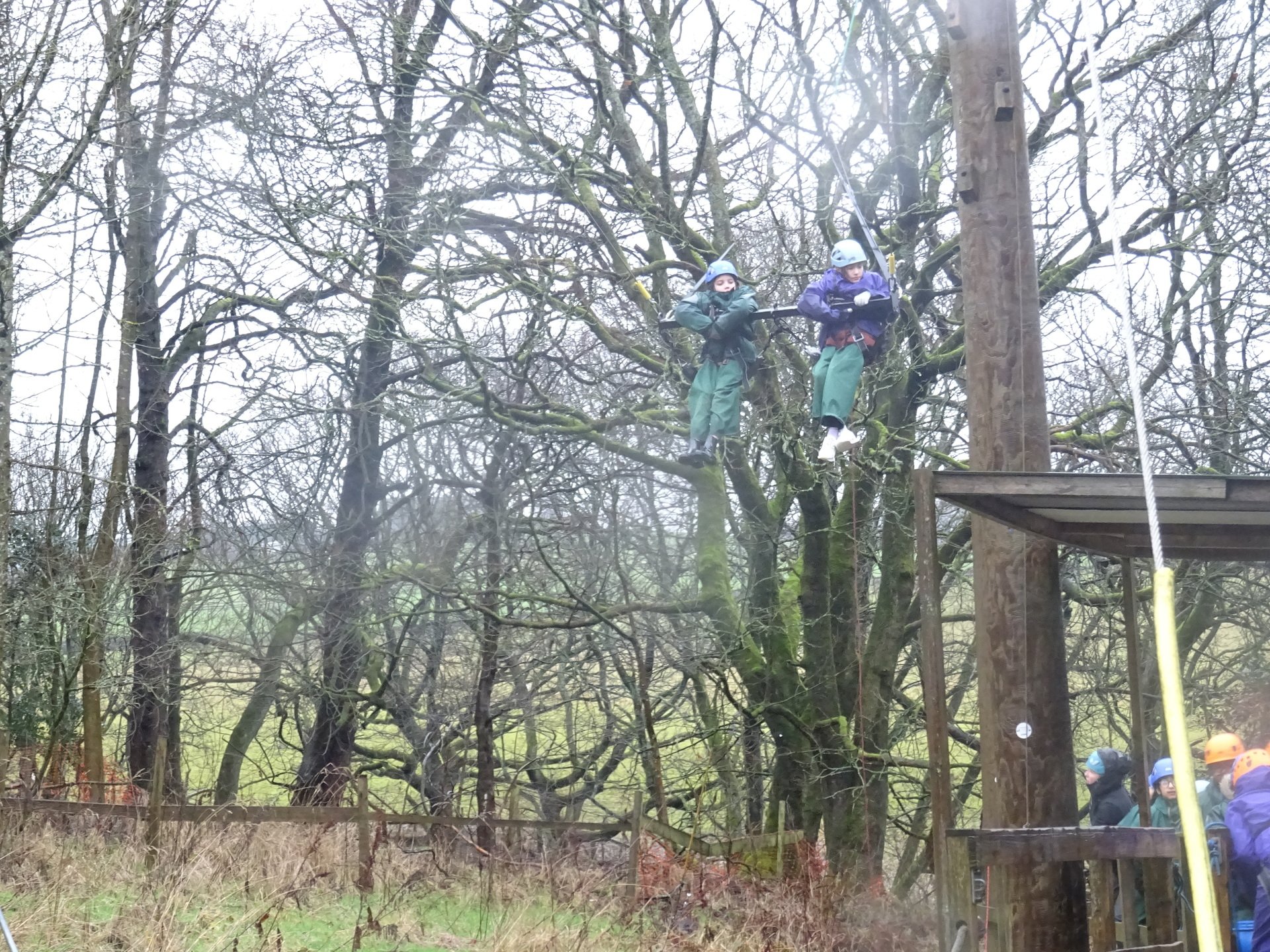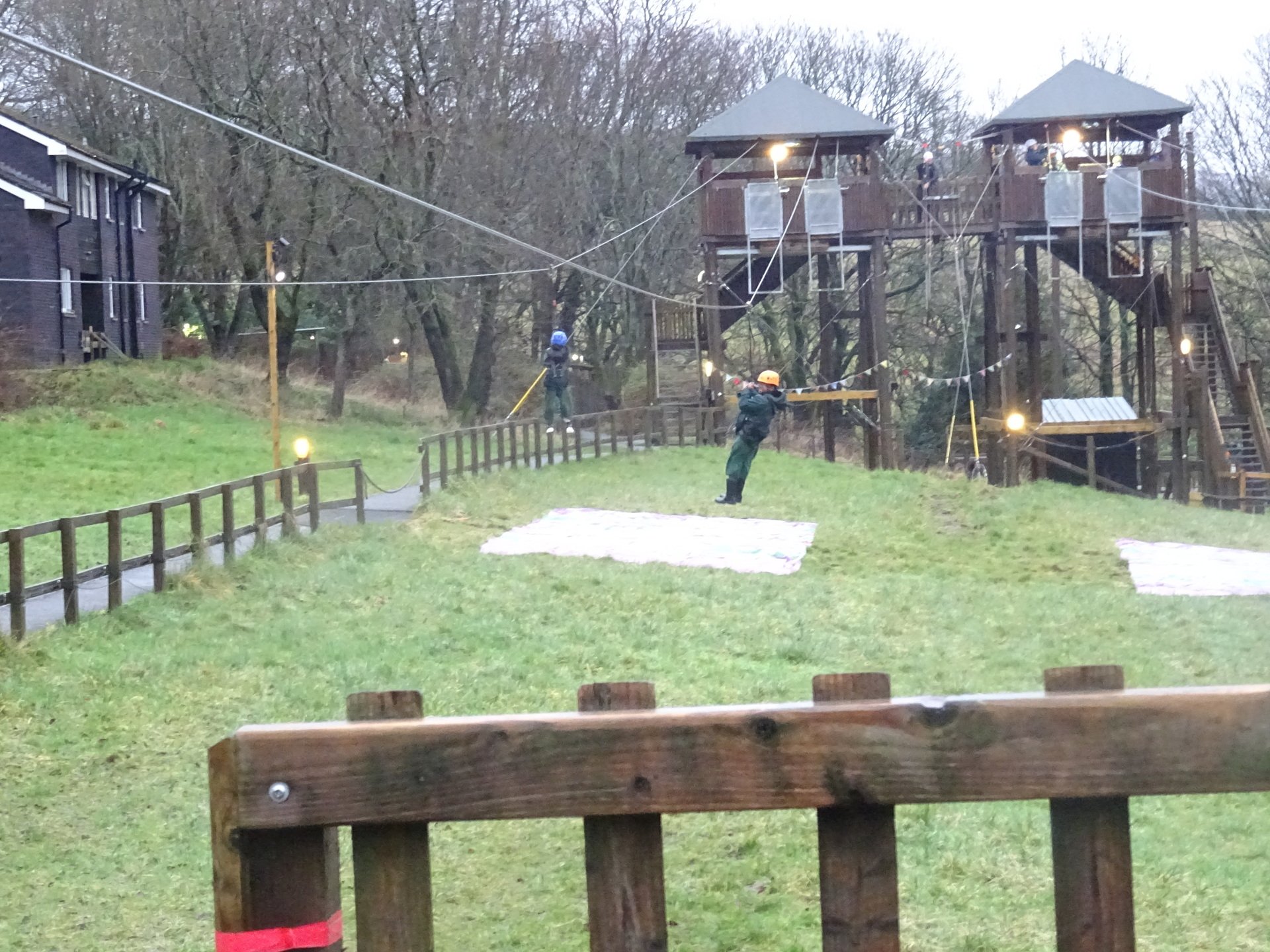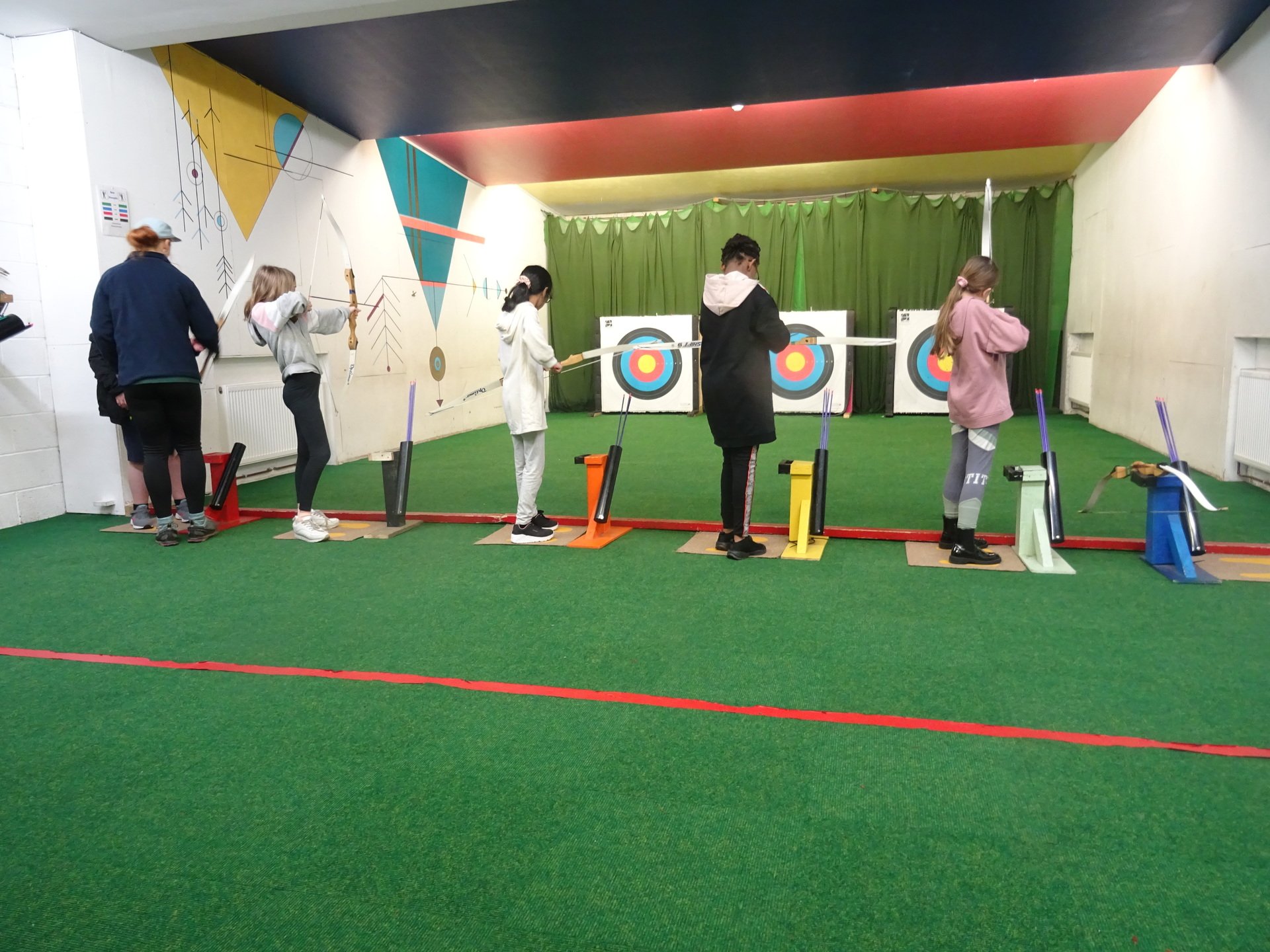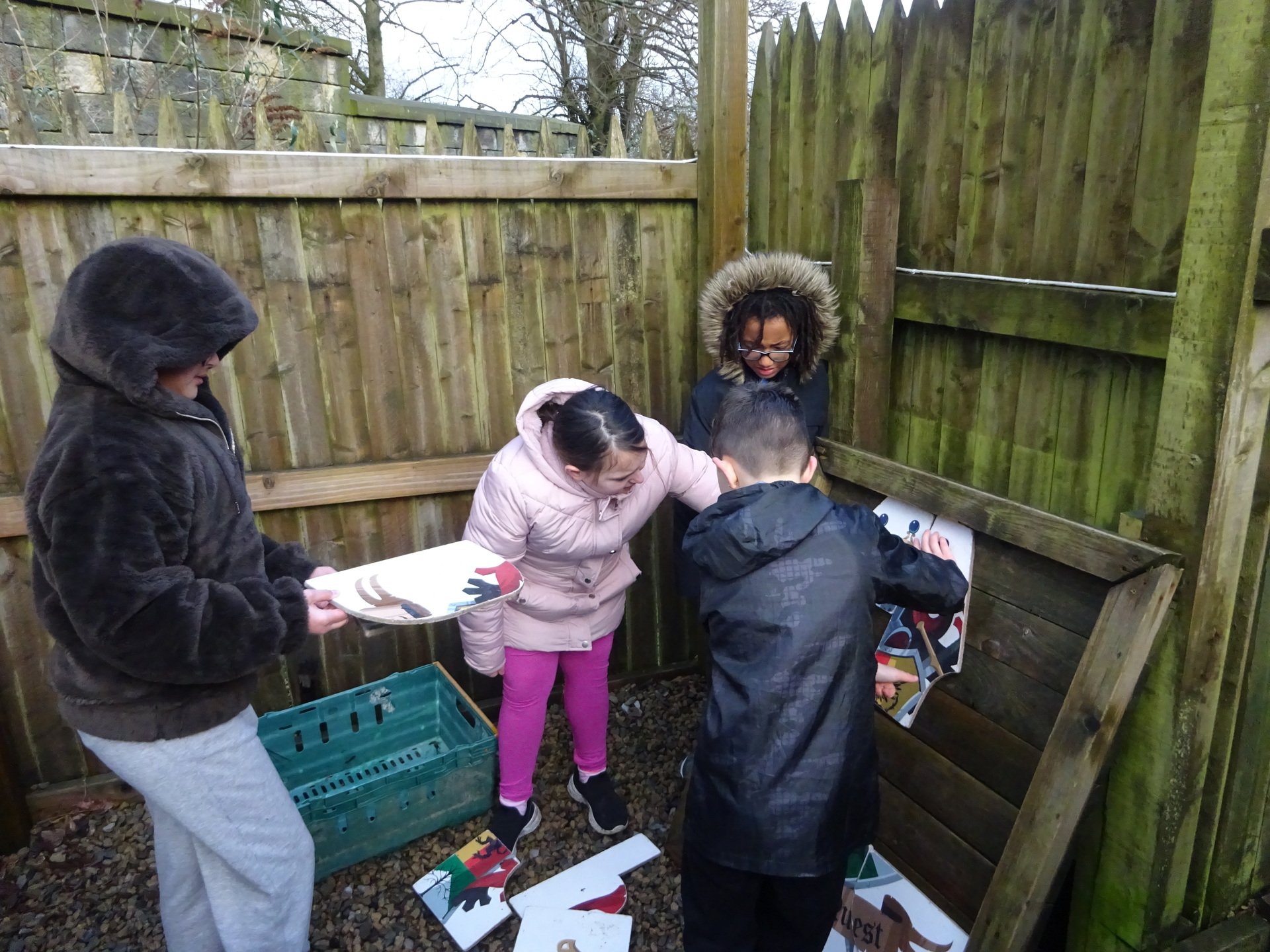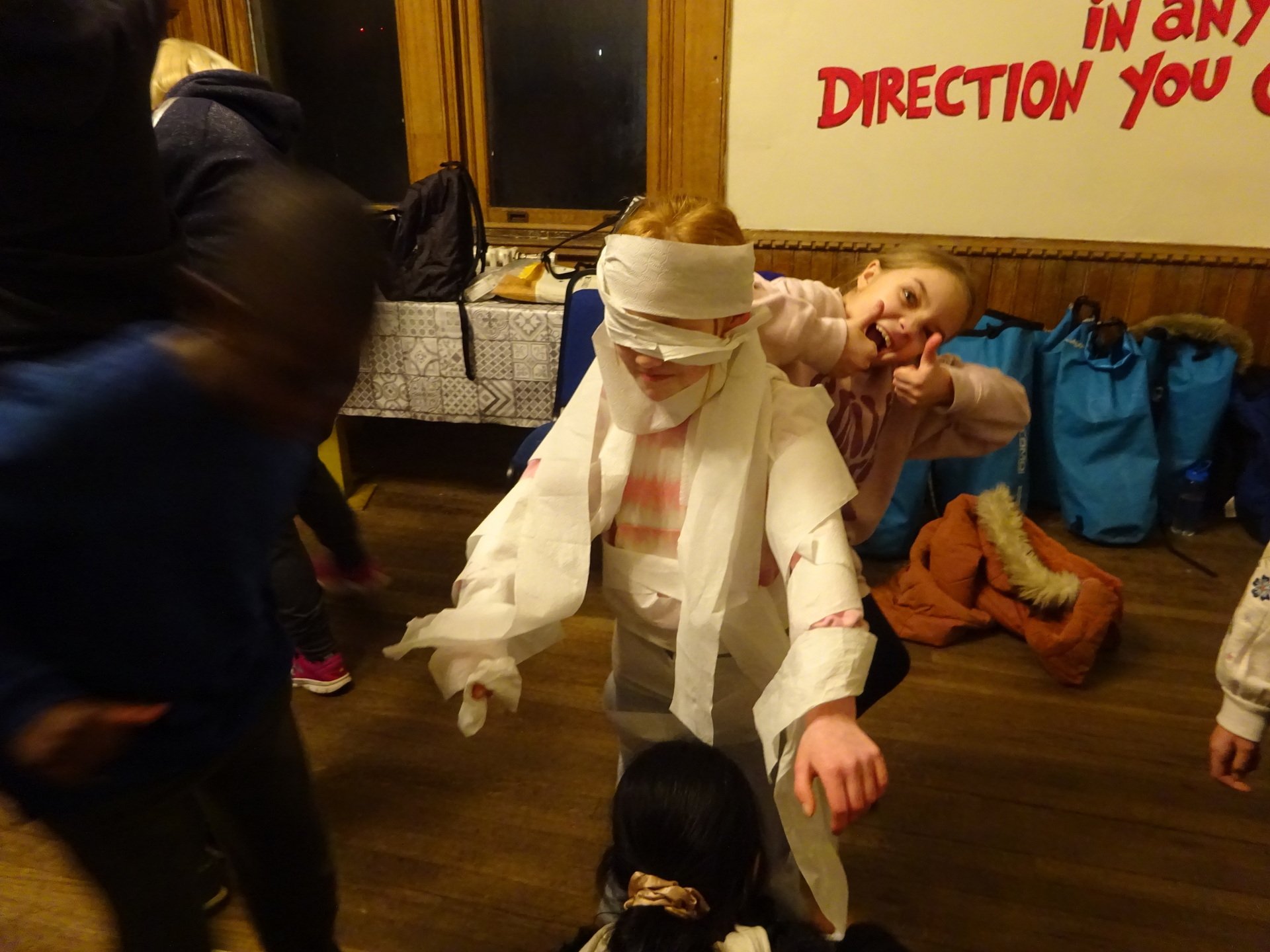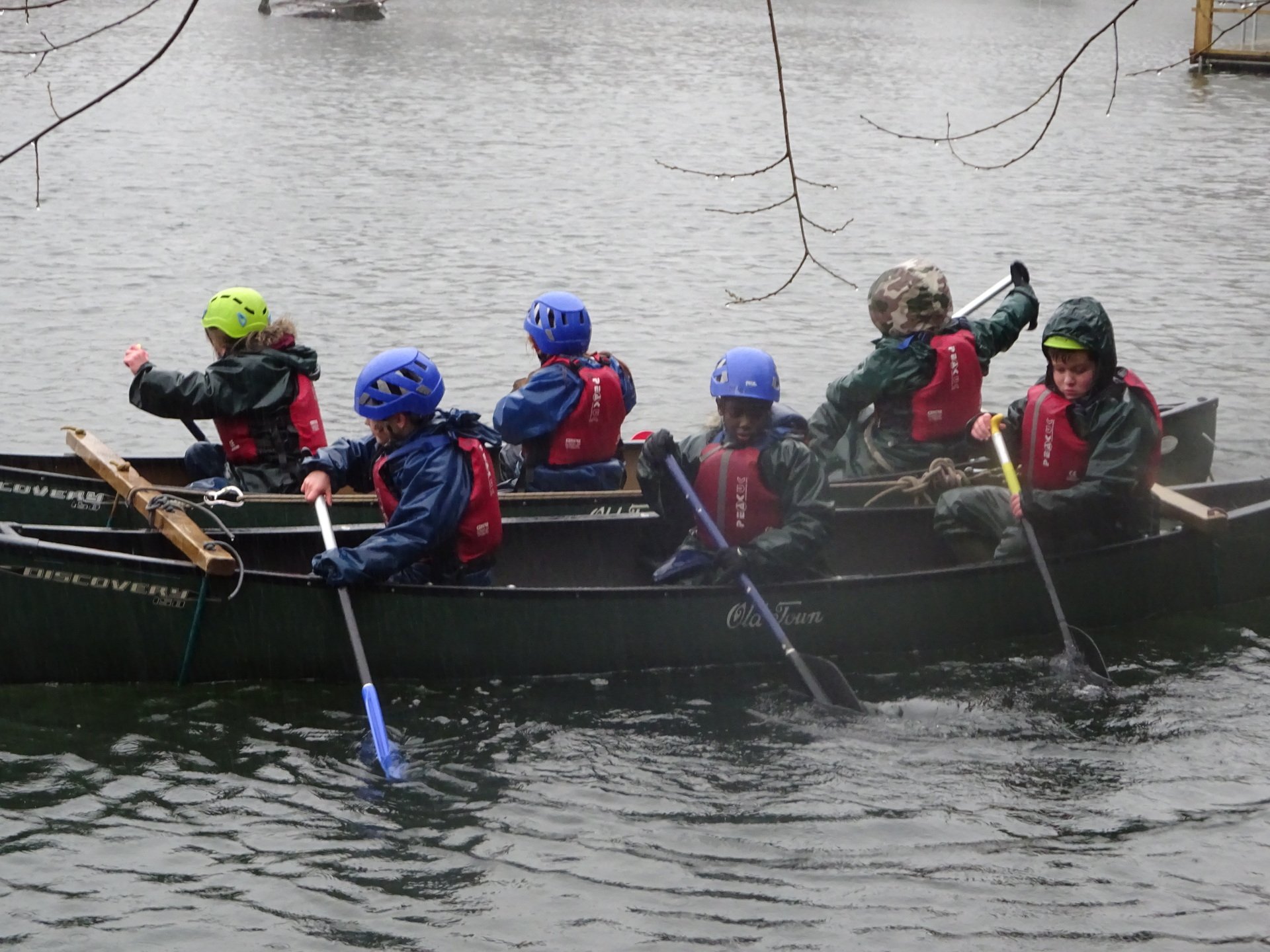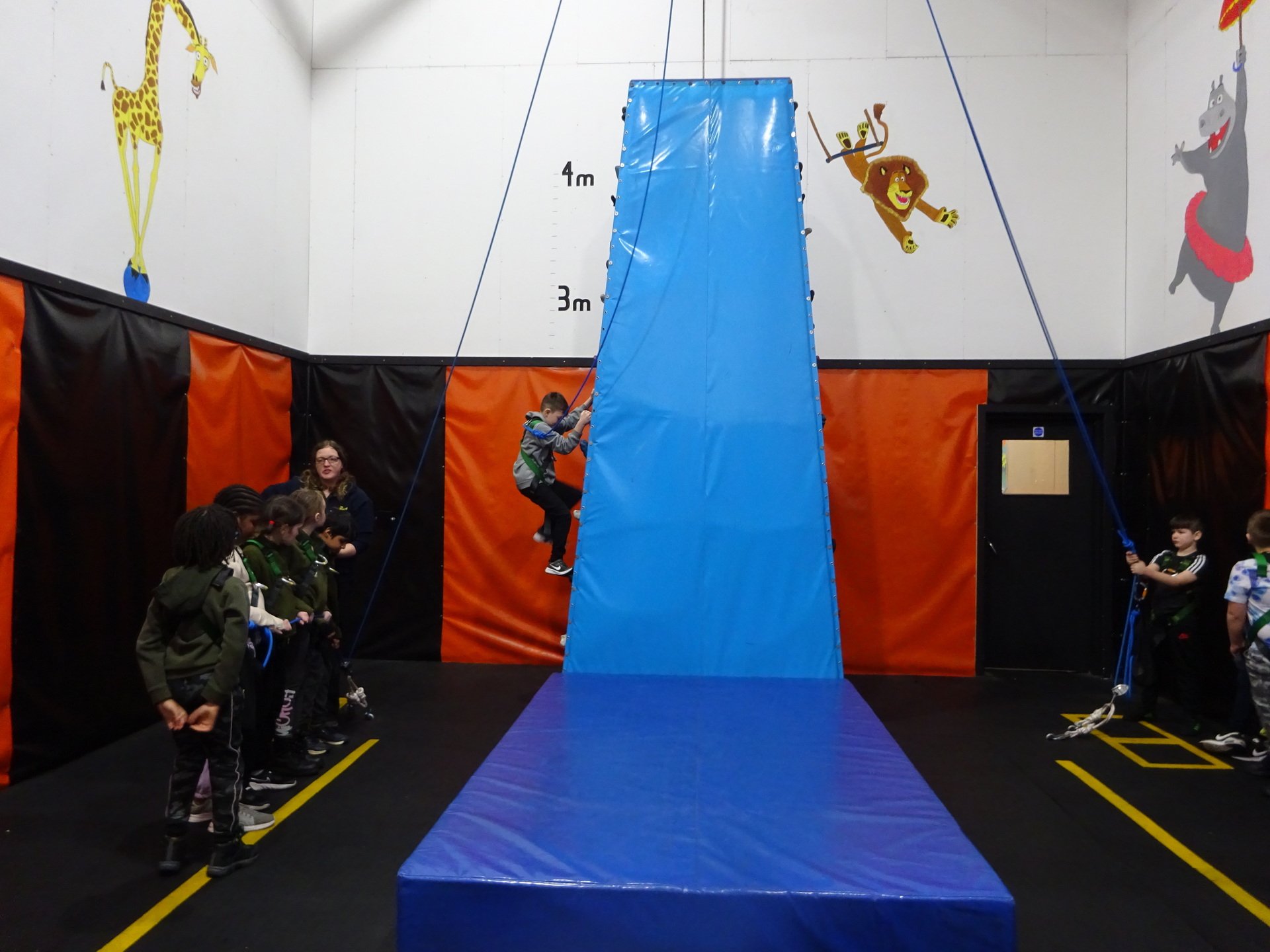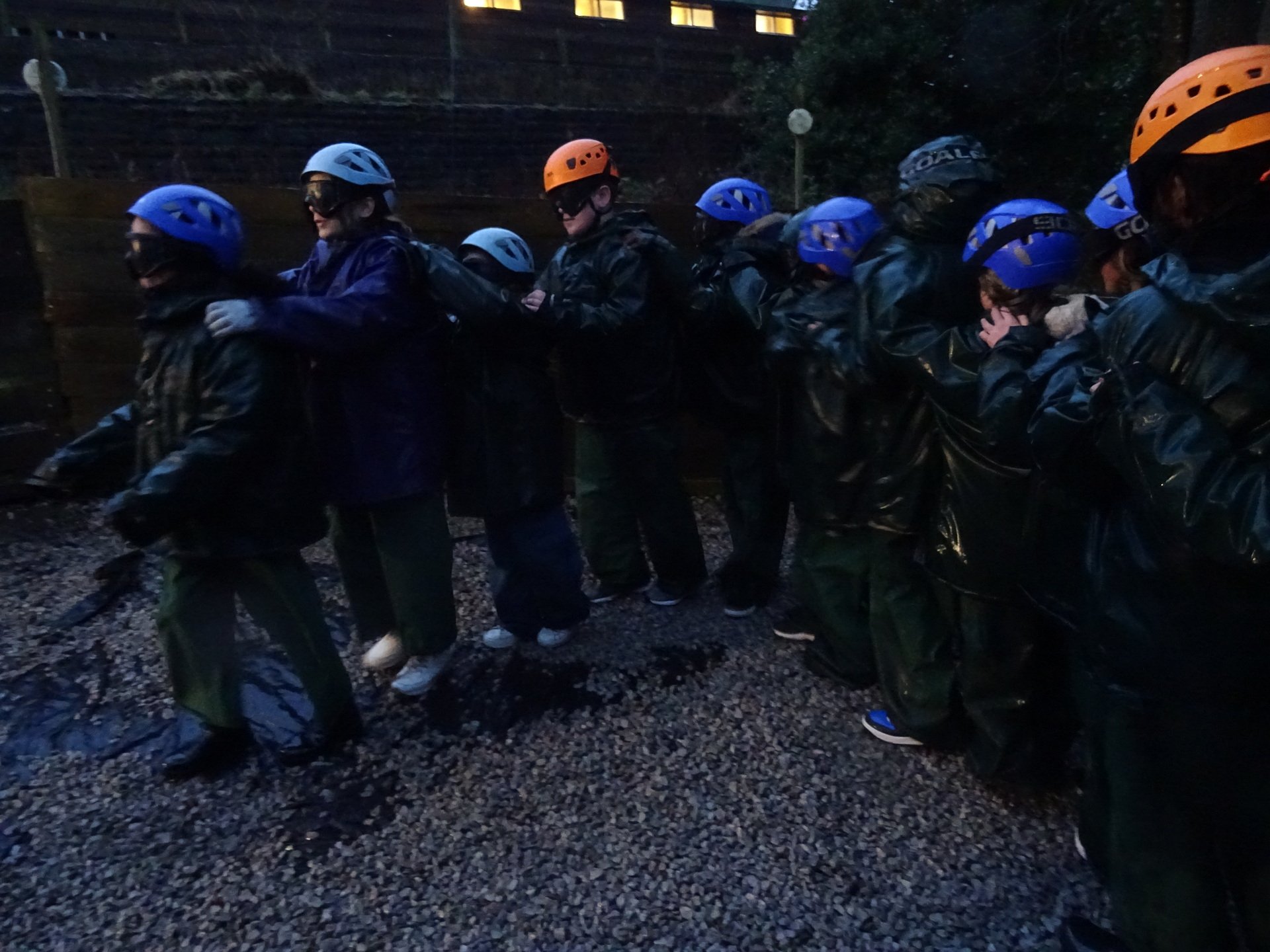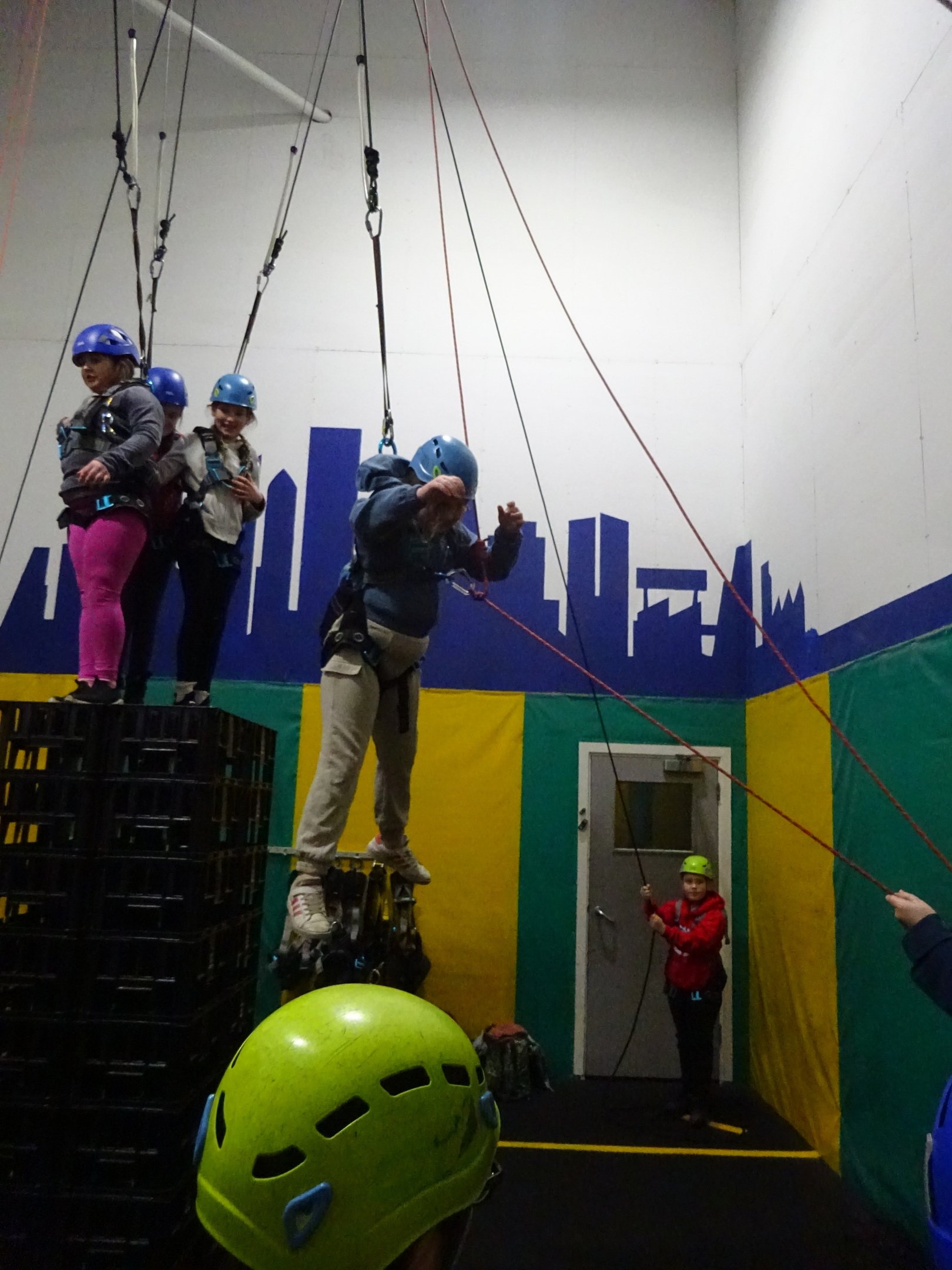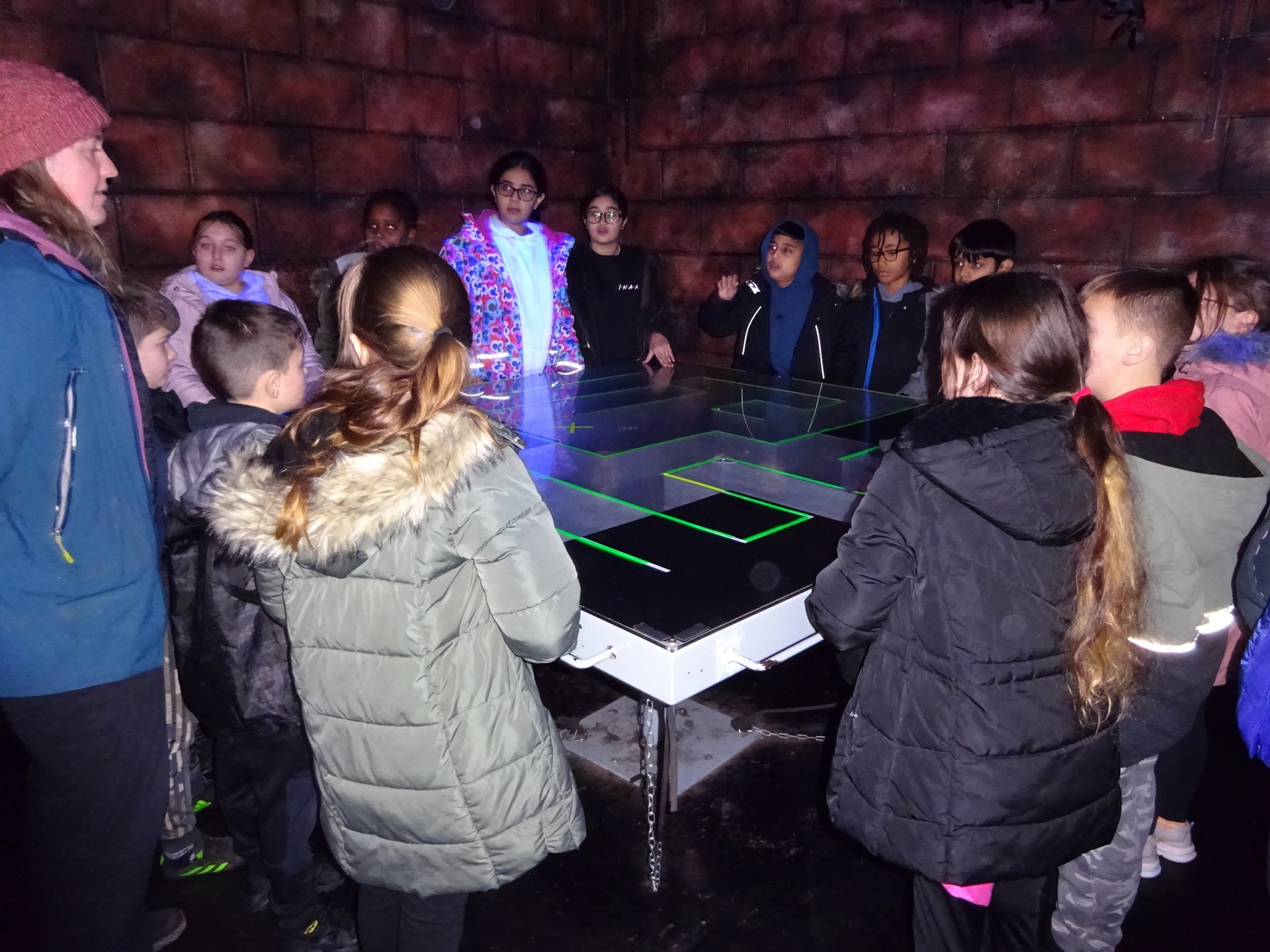 Wakefield Commonwealth Games Legacy Event 2022
Some of our pupils visited Thornes Park recently for the Wakefield Commonwealth Games Legacy Event 2022 with other schools.
The emphasis was on trying a sport they might not have tried before so they had a chance to try cricket, triathlon, badminton, bowls and squash.
James Willstrop (a Commonwealth Games gold medal winner in squash) was there to show the kids how to play and give them some tips.
Two of our children were interviewed by Tanya Arnold for BBC Look North who asked for their thoughts about squash.
Well done to everyone who took part.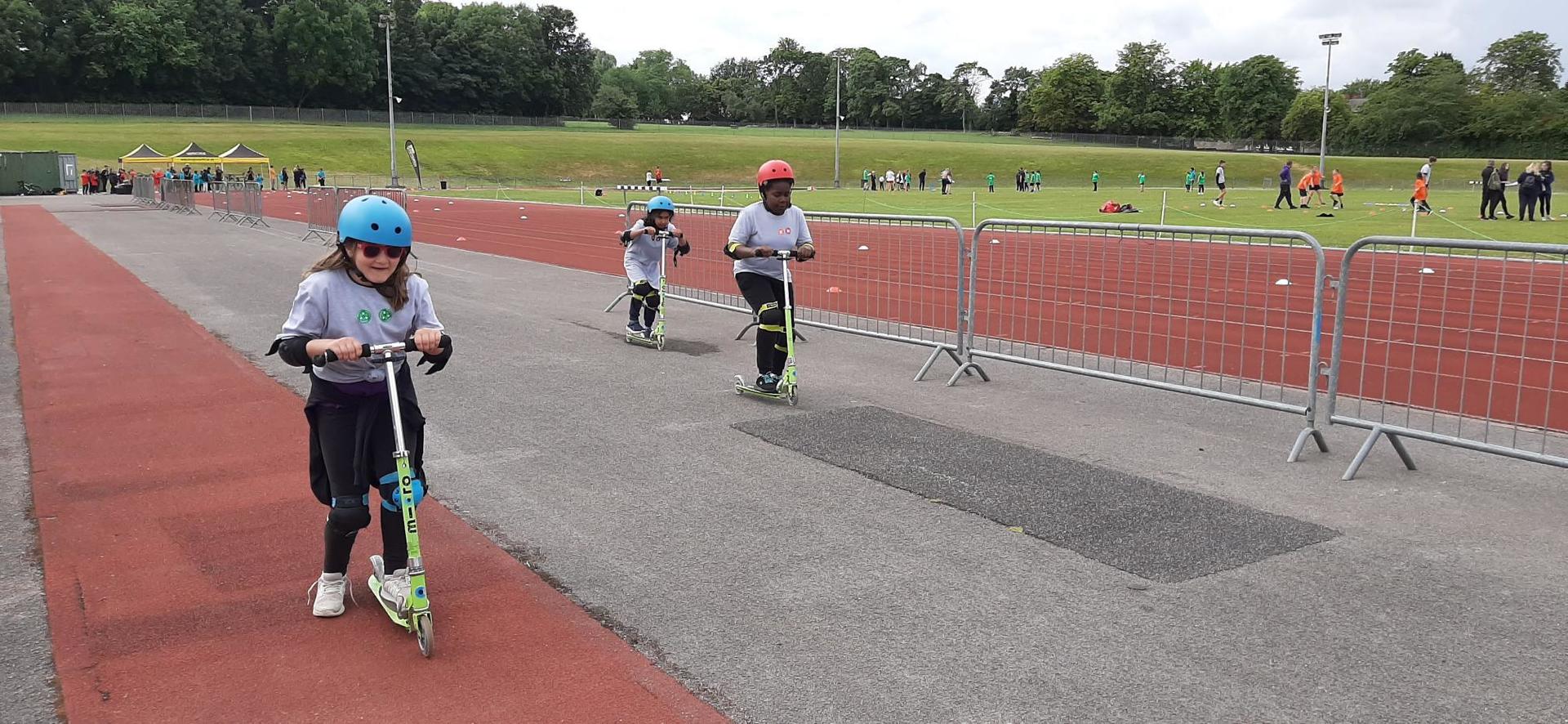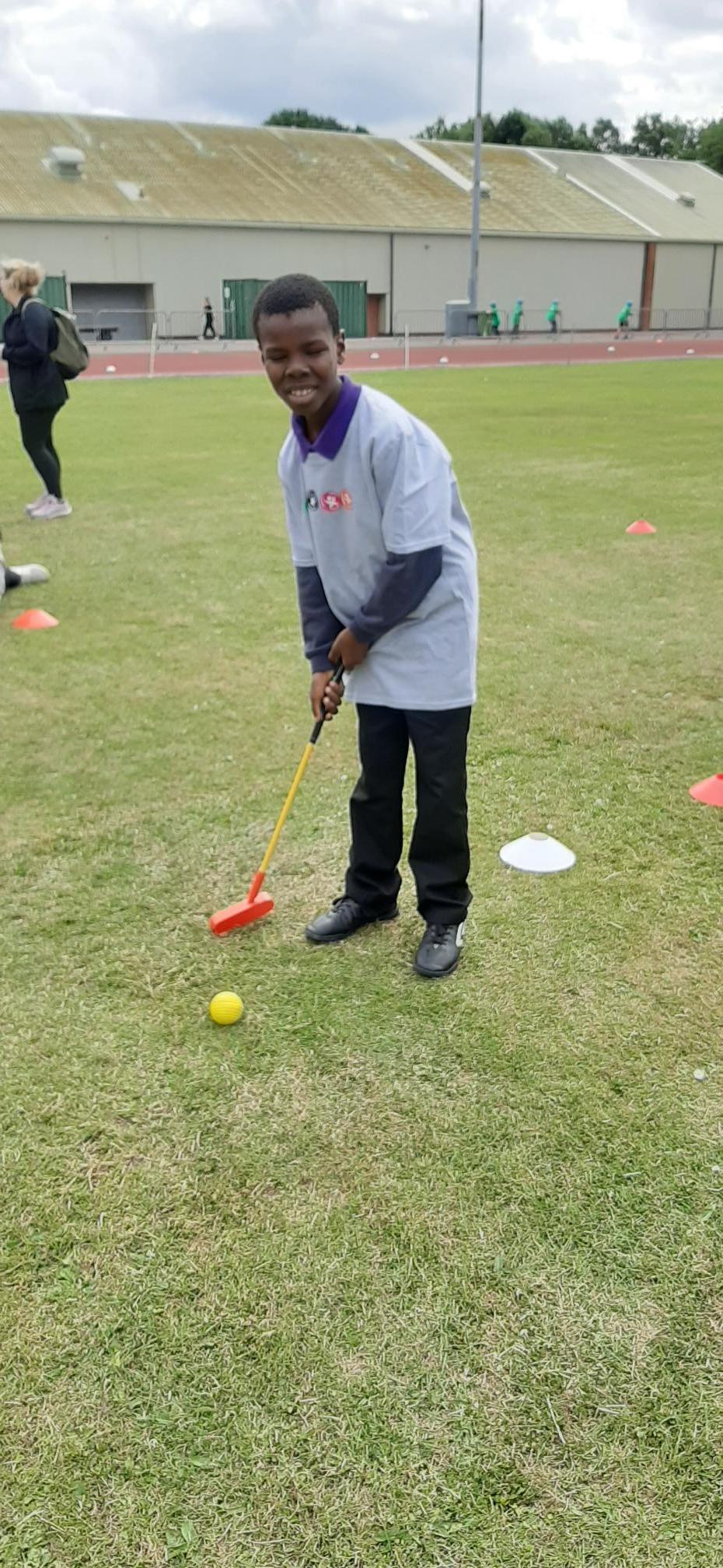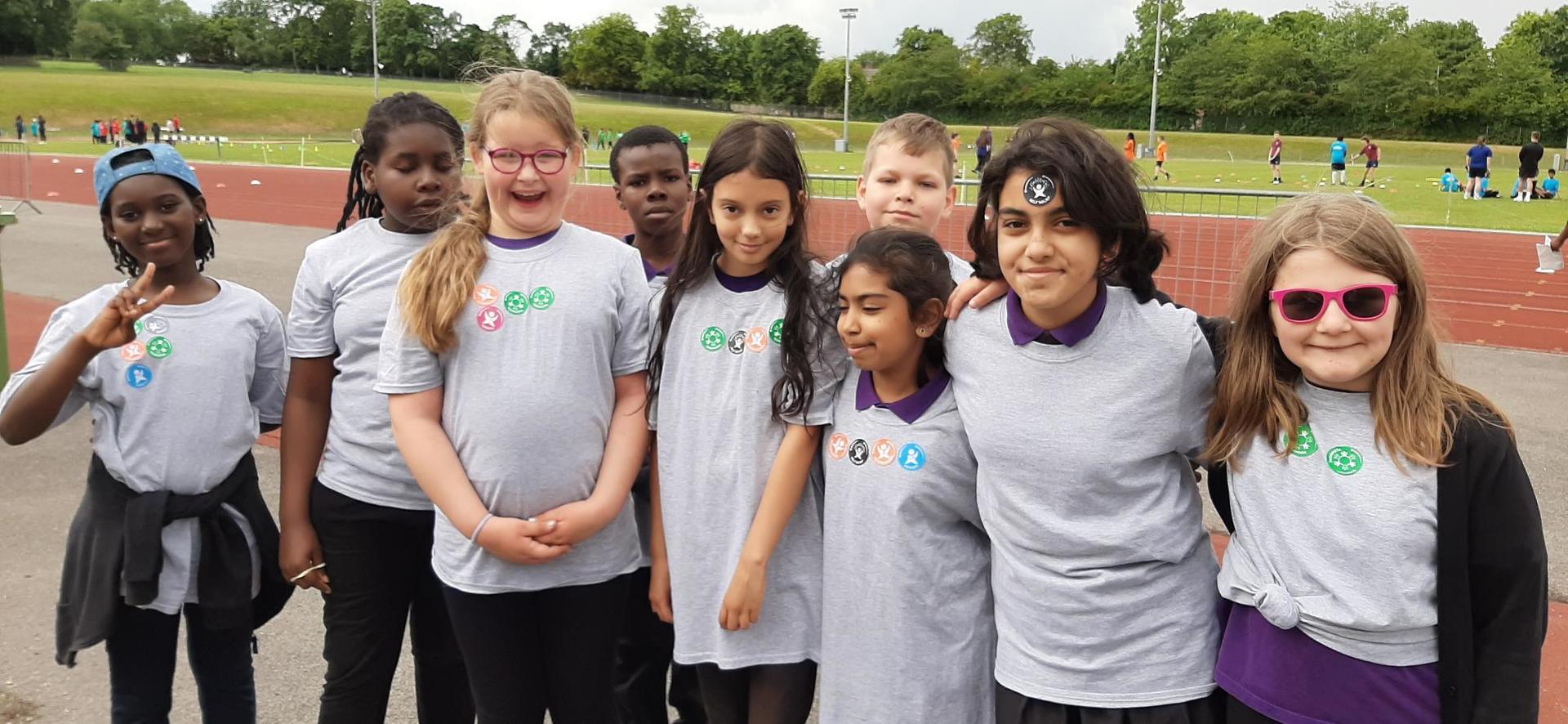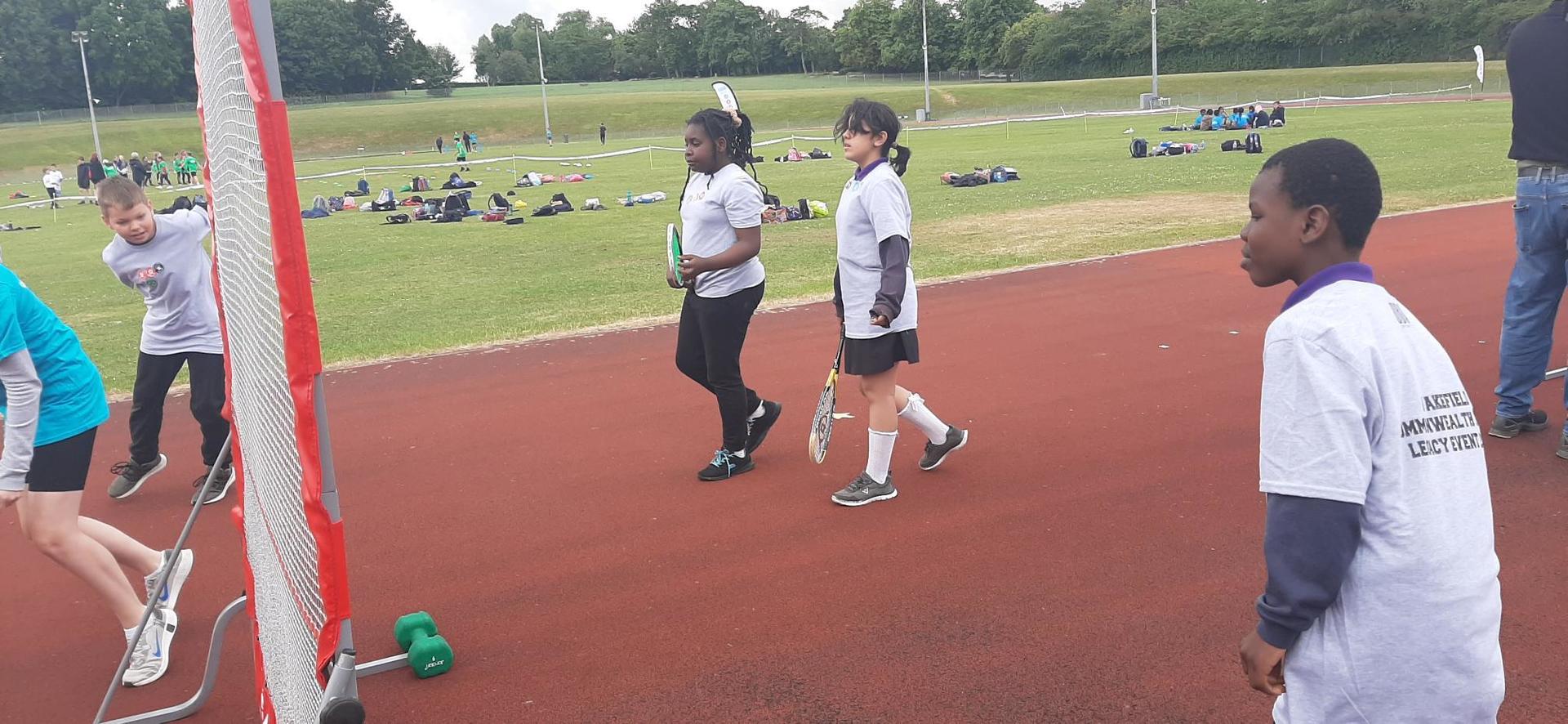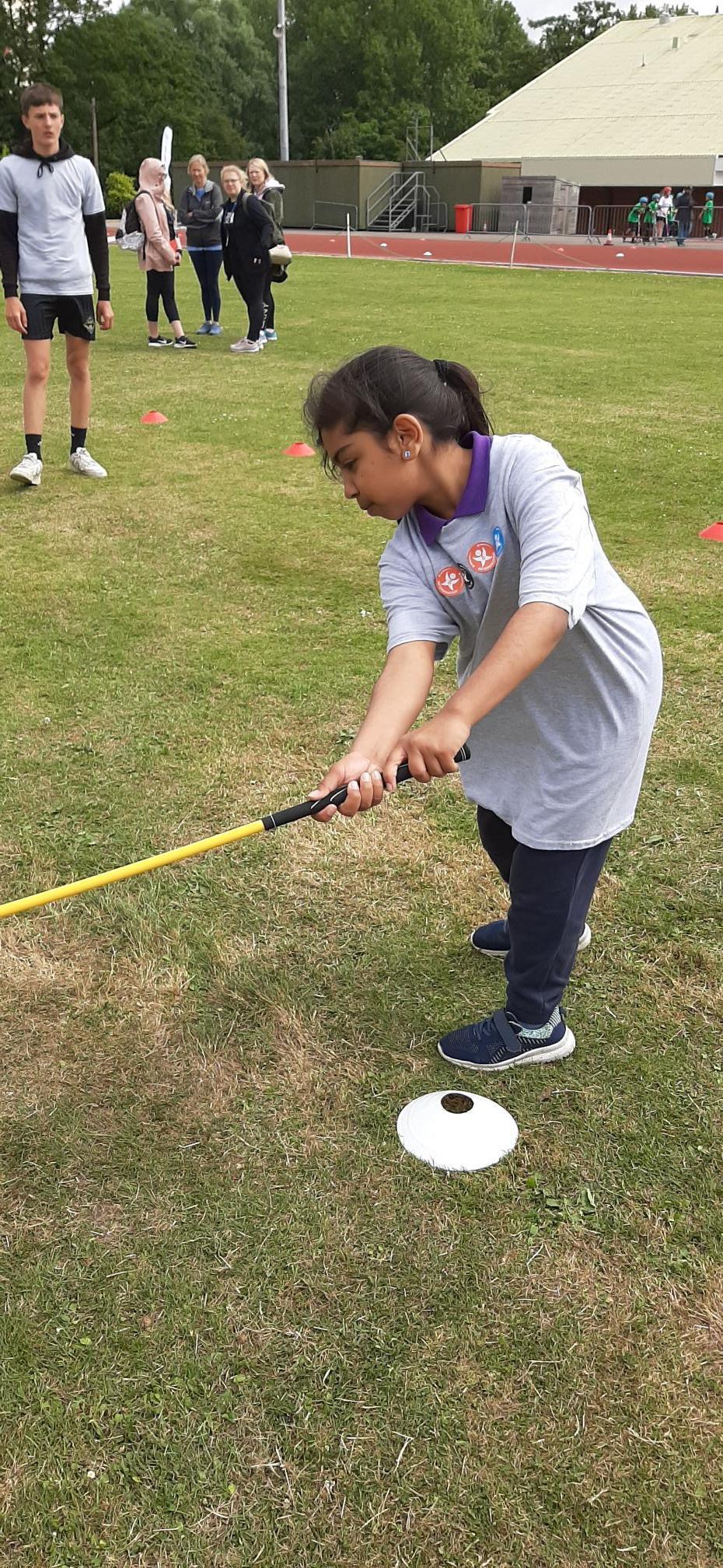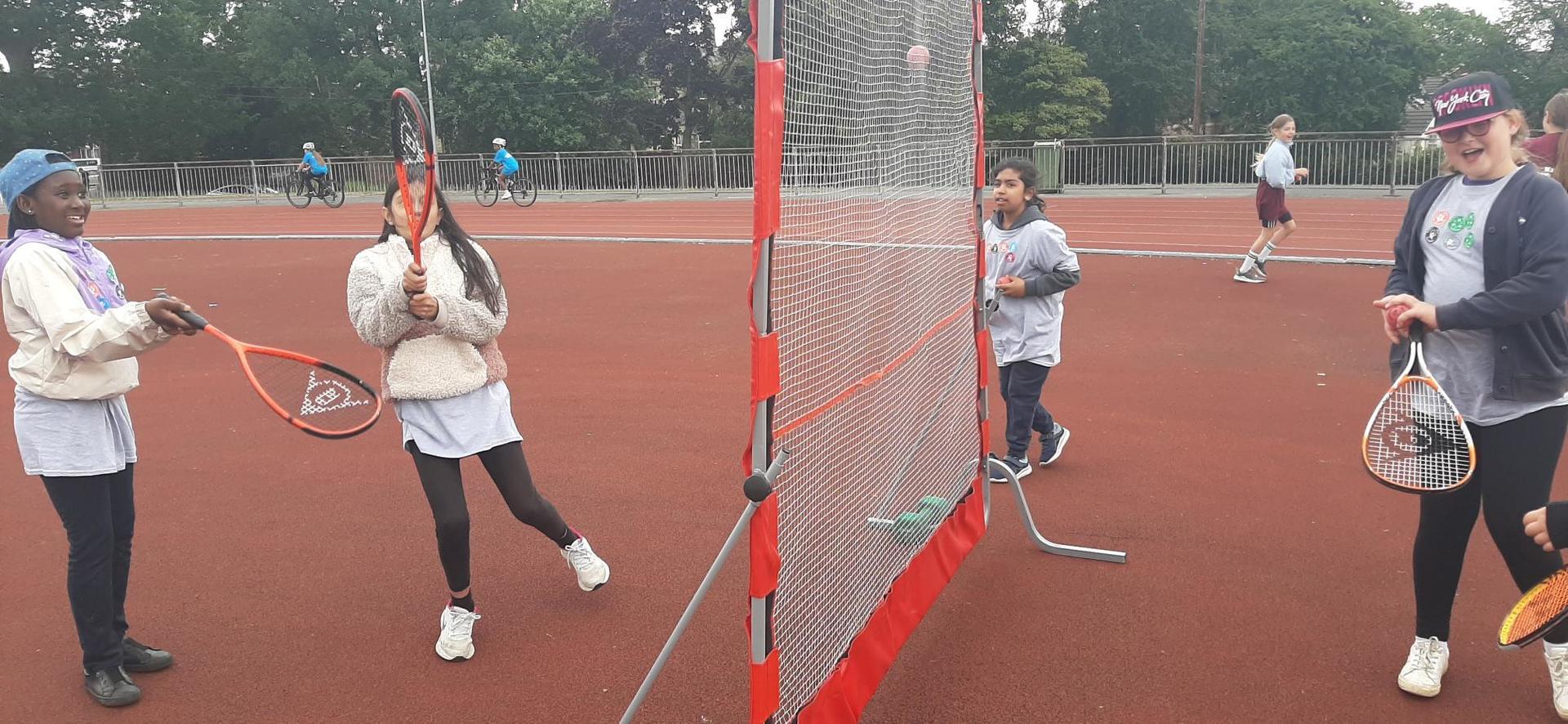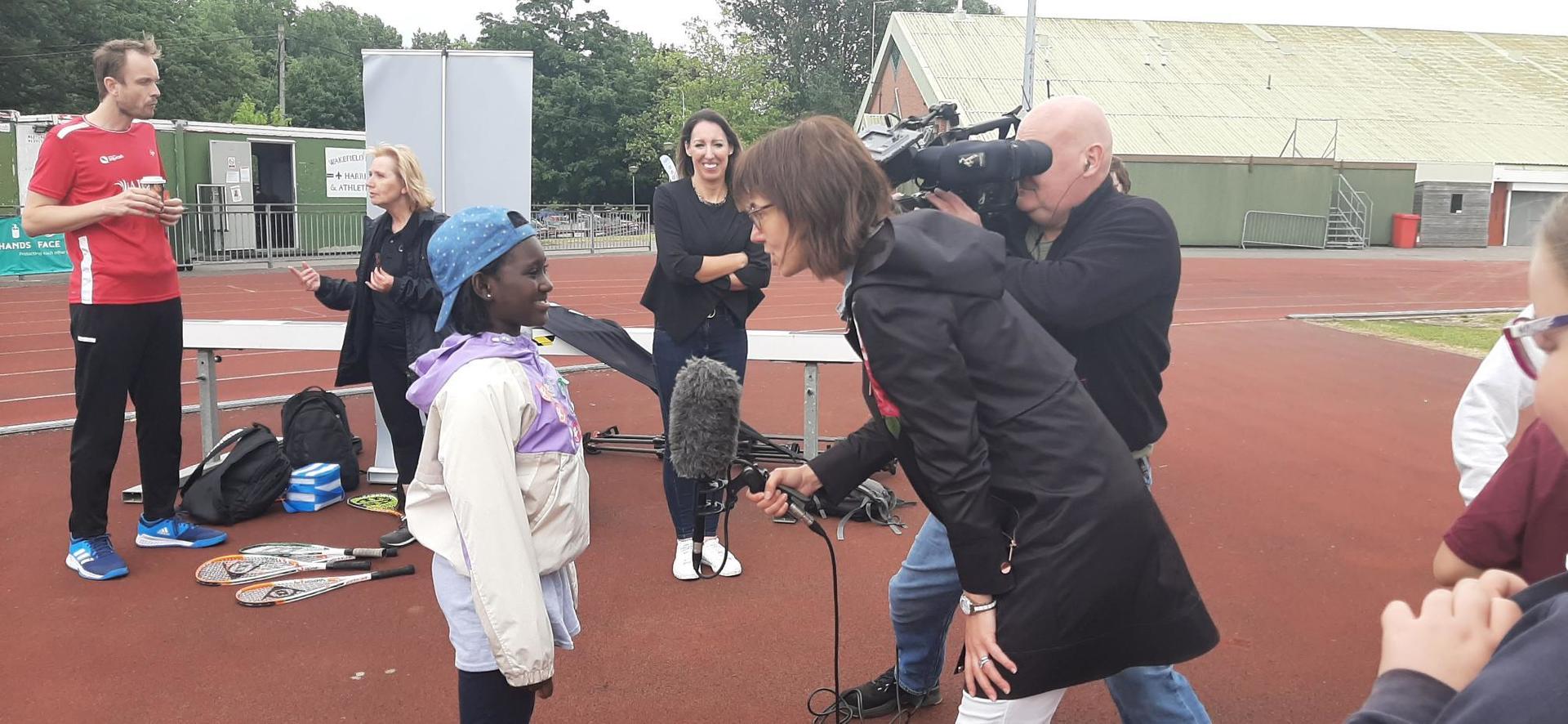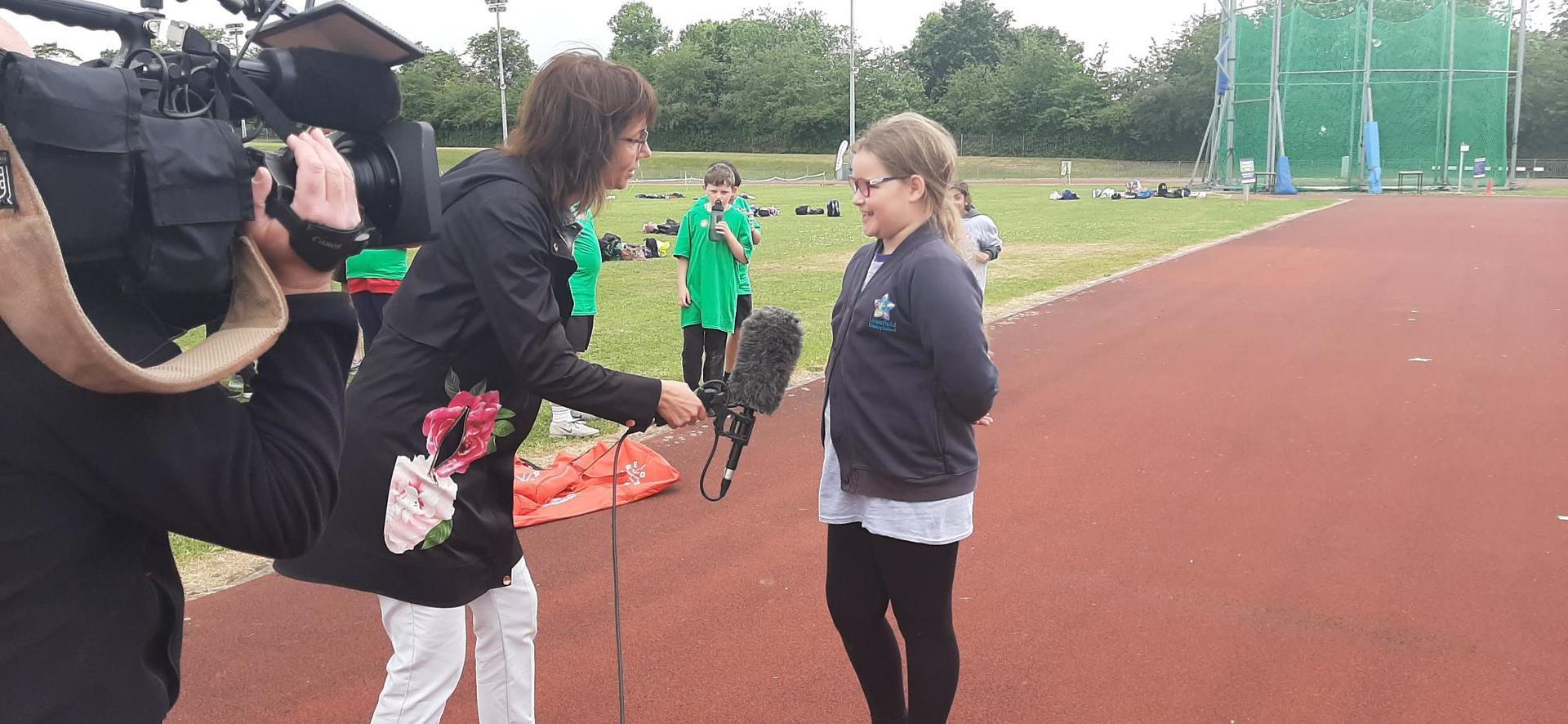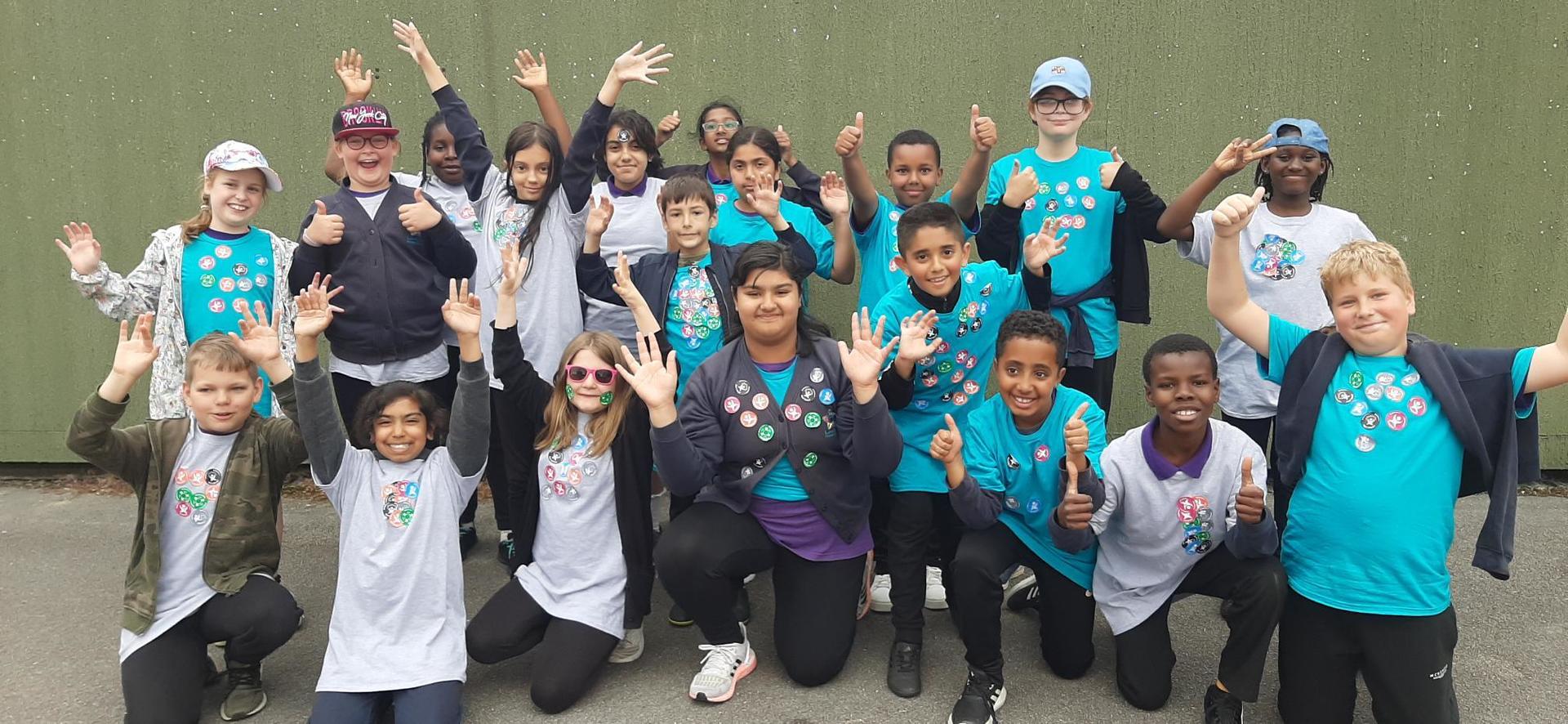 Reception - Amazing Animals!
Reception have been learning about Amazing Animals.
We have been learning about the life cycle of a butterfly, have enjoyed watching the caterpillars grow
and change and today we let our butterflies go in our garden area.
We have been finding out about where different animals live and have then used this in our play to build rainforests,
hunt for bugs, sort animals and draw pictures.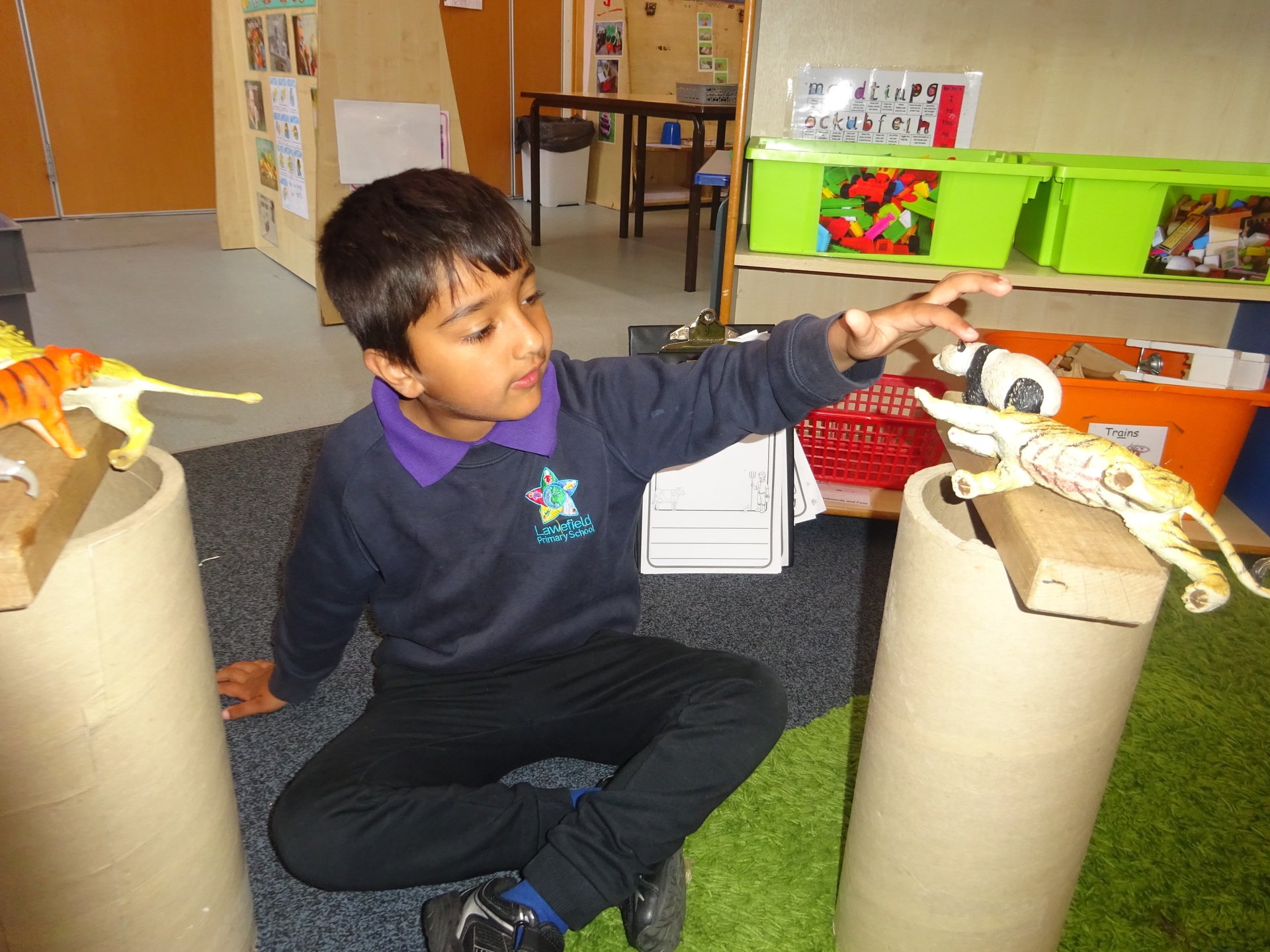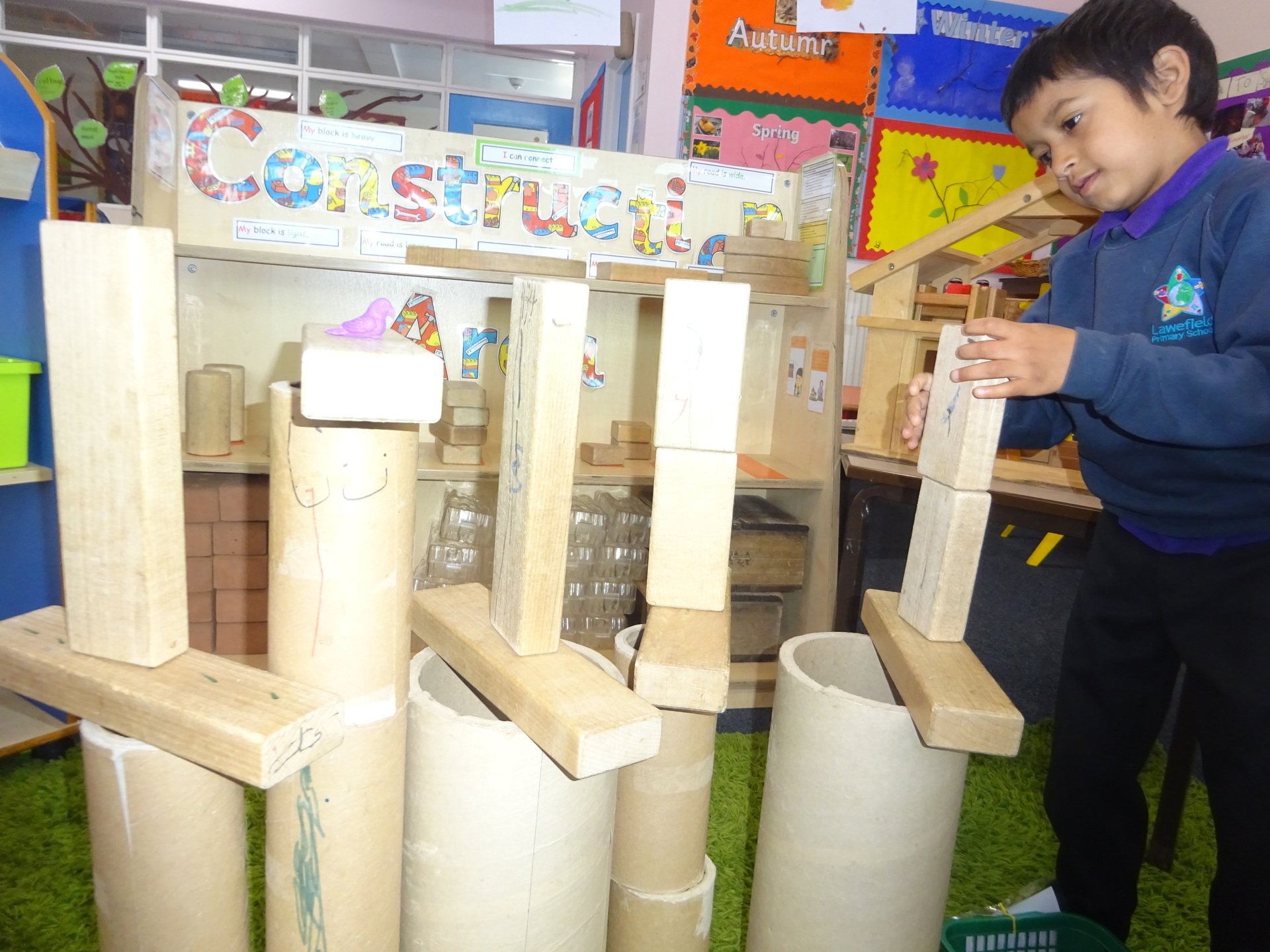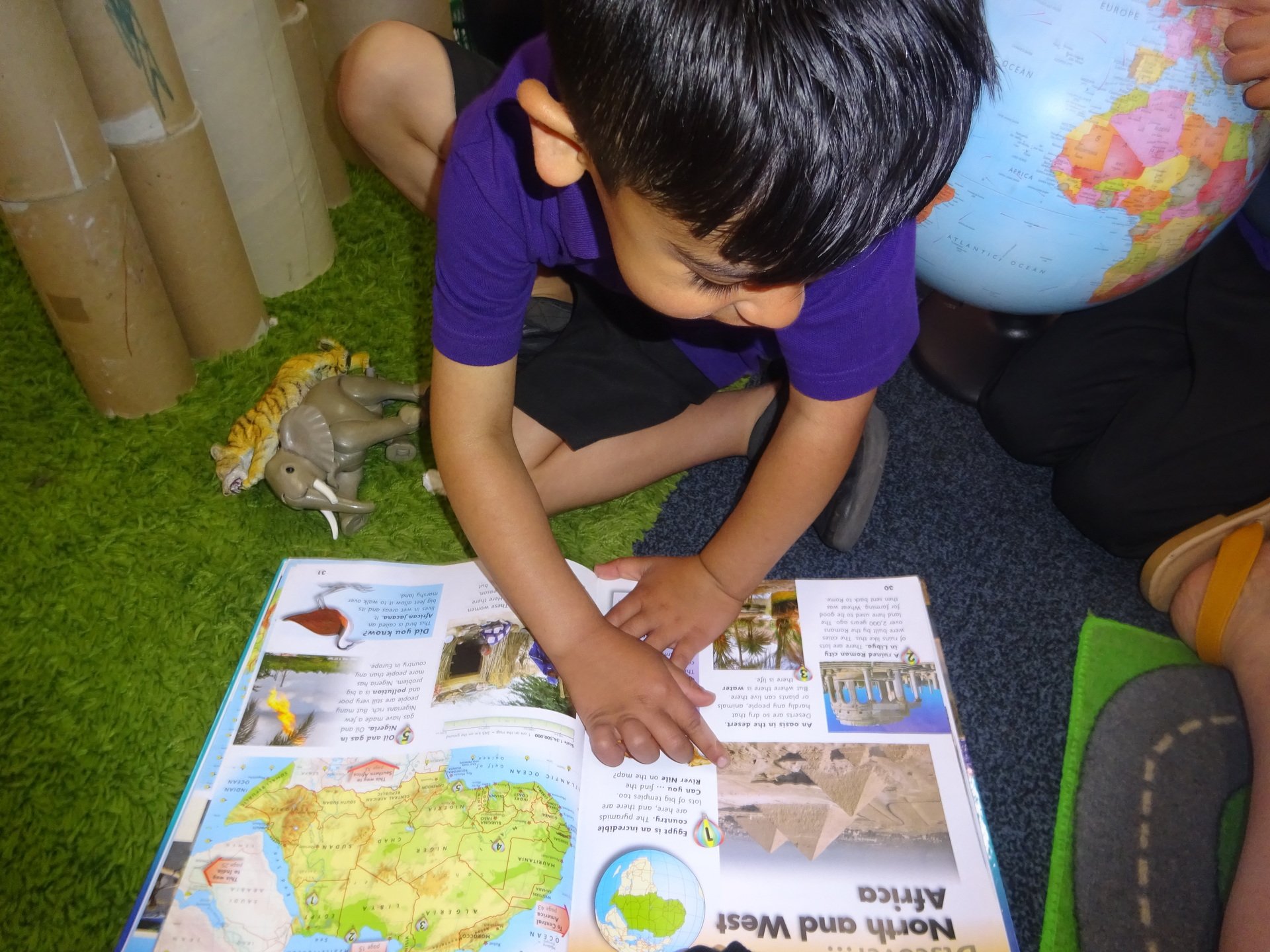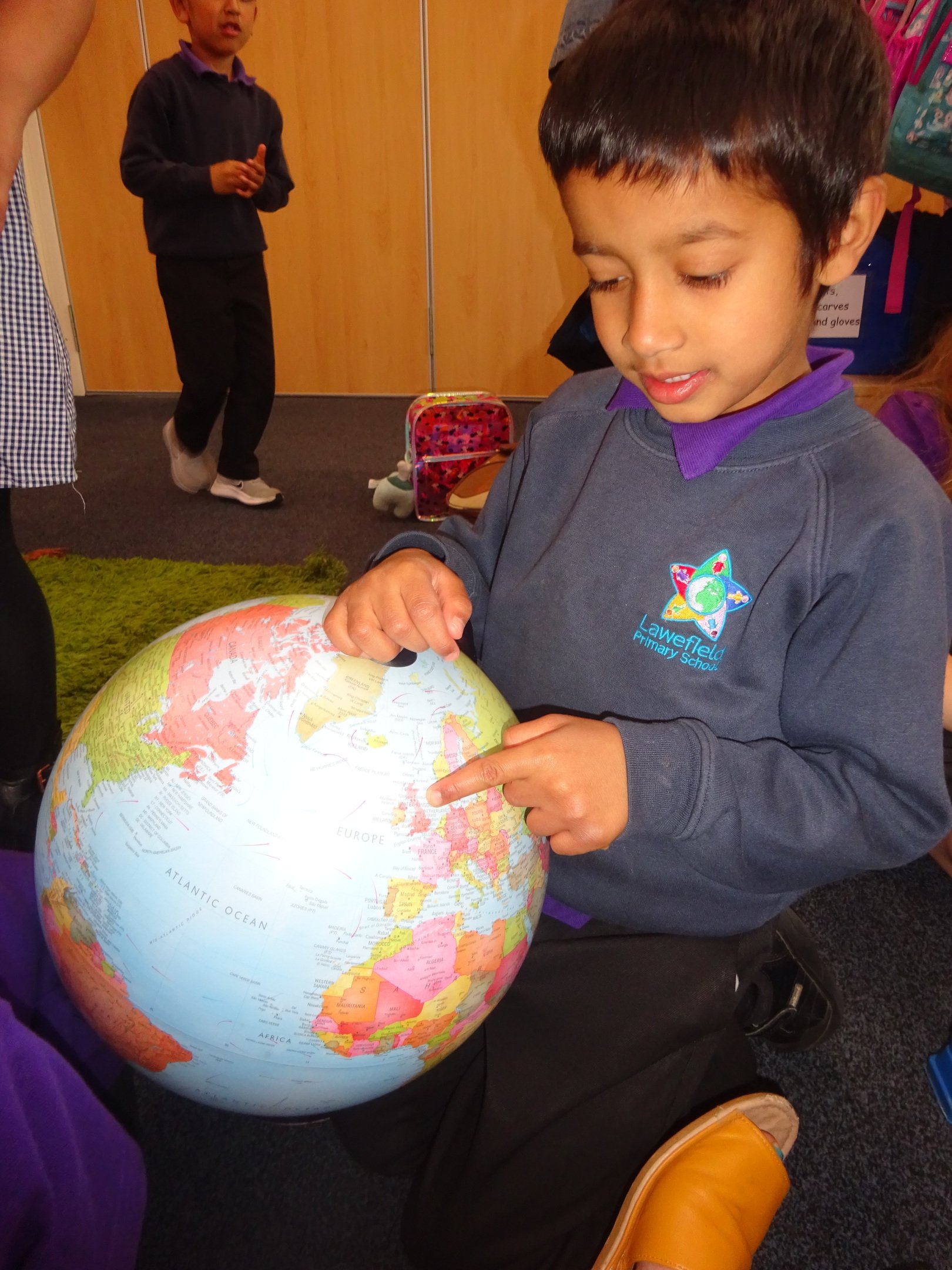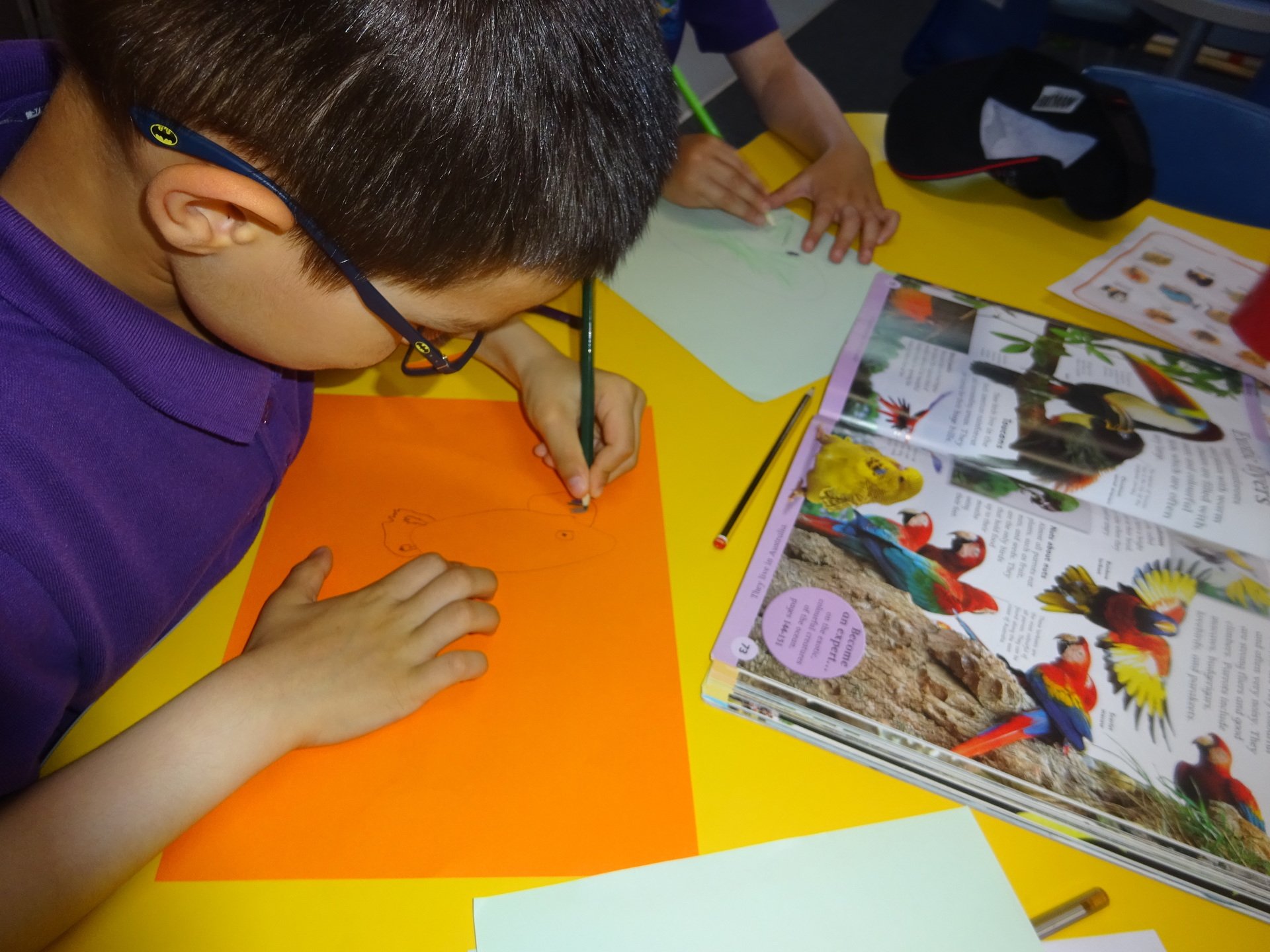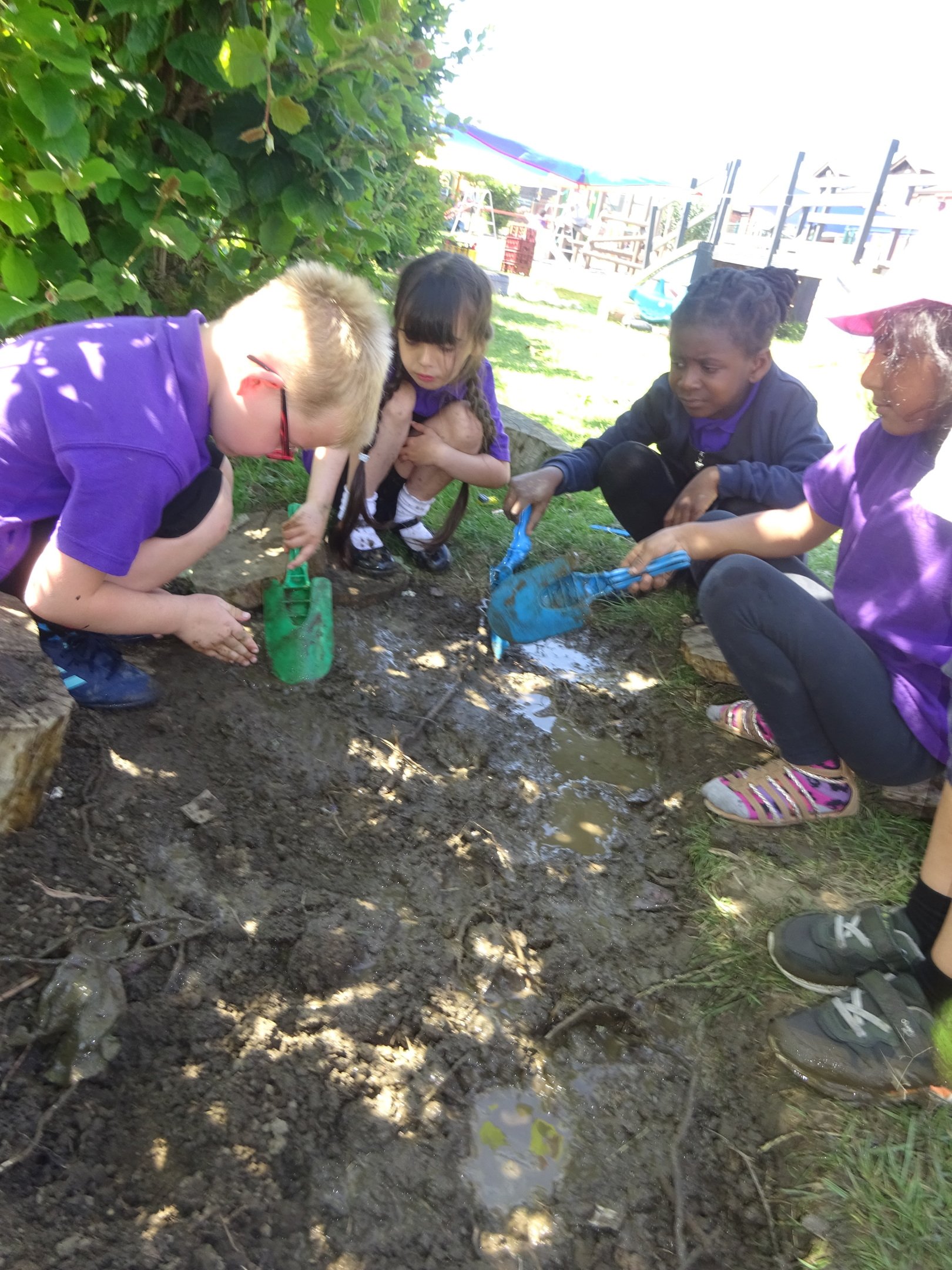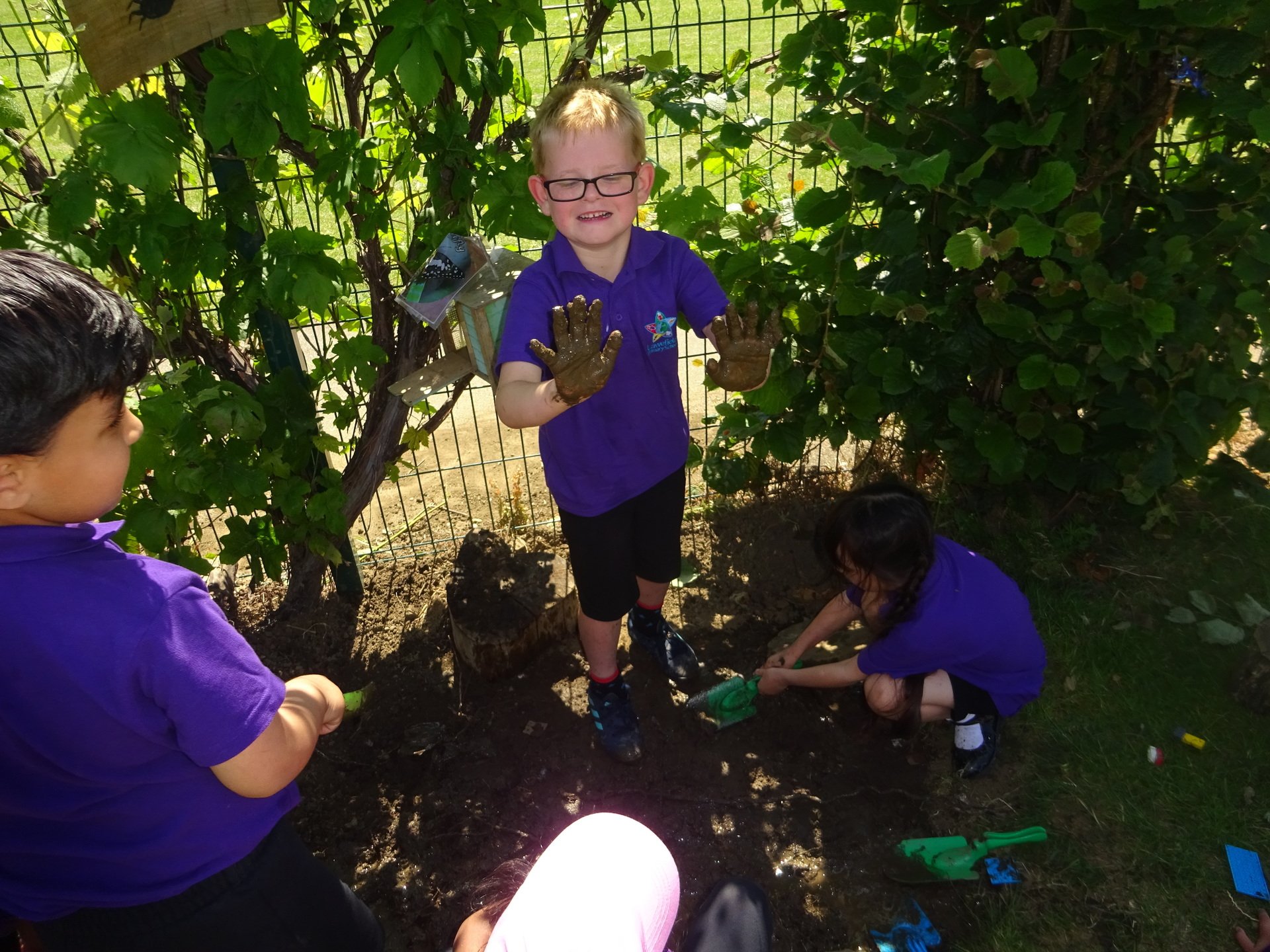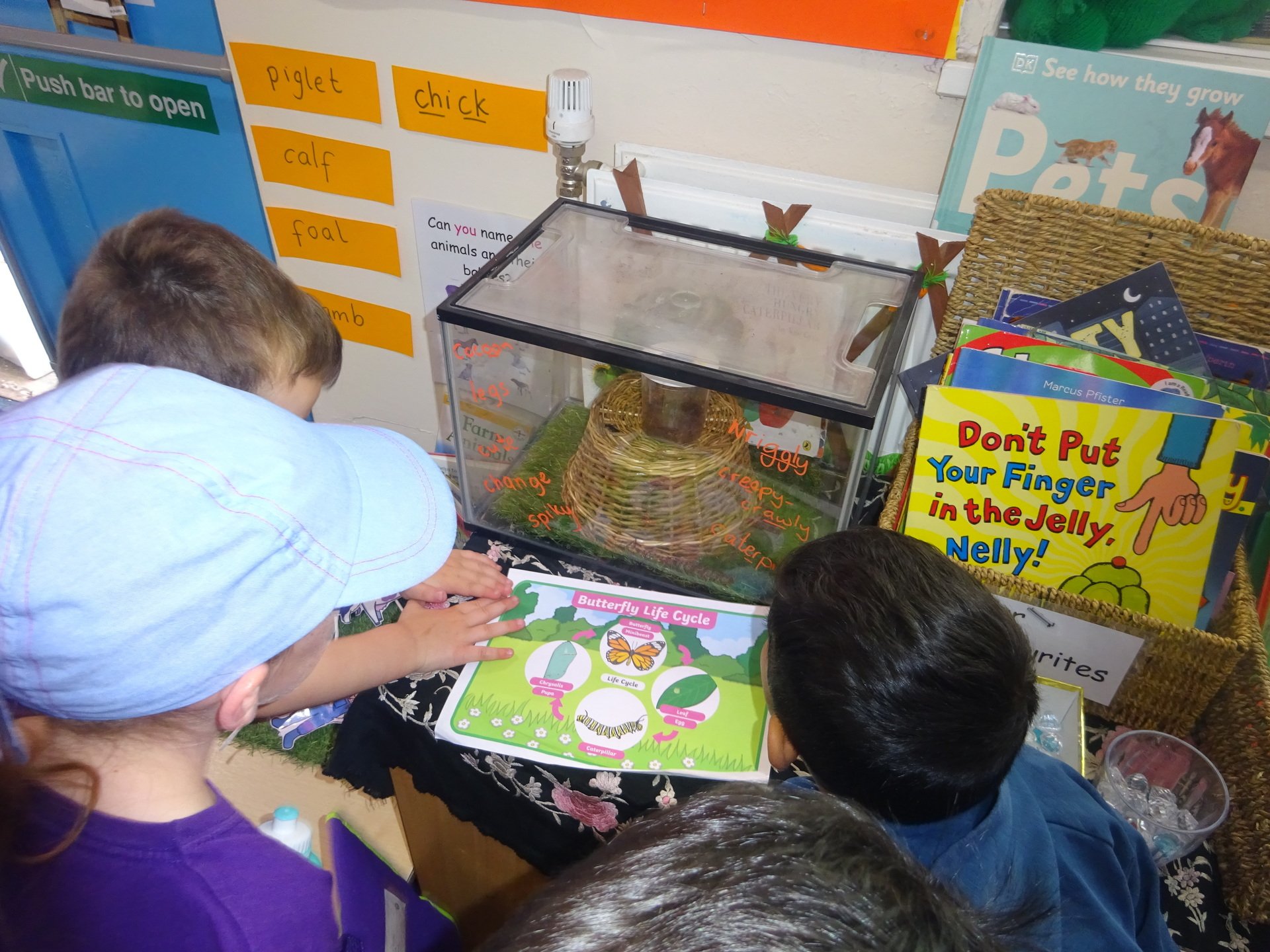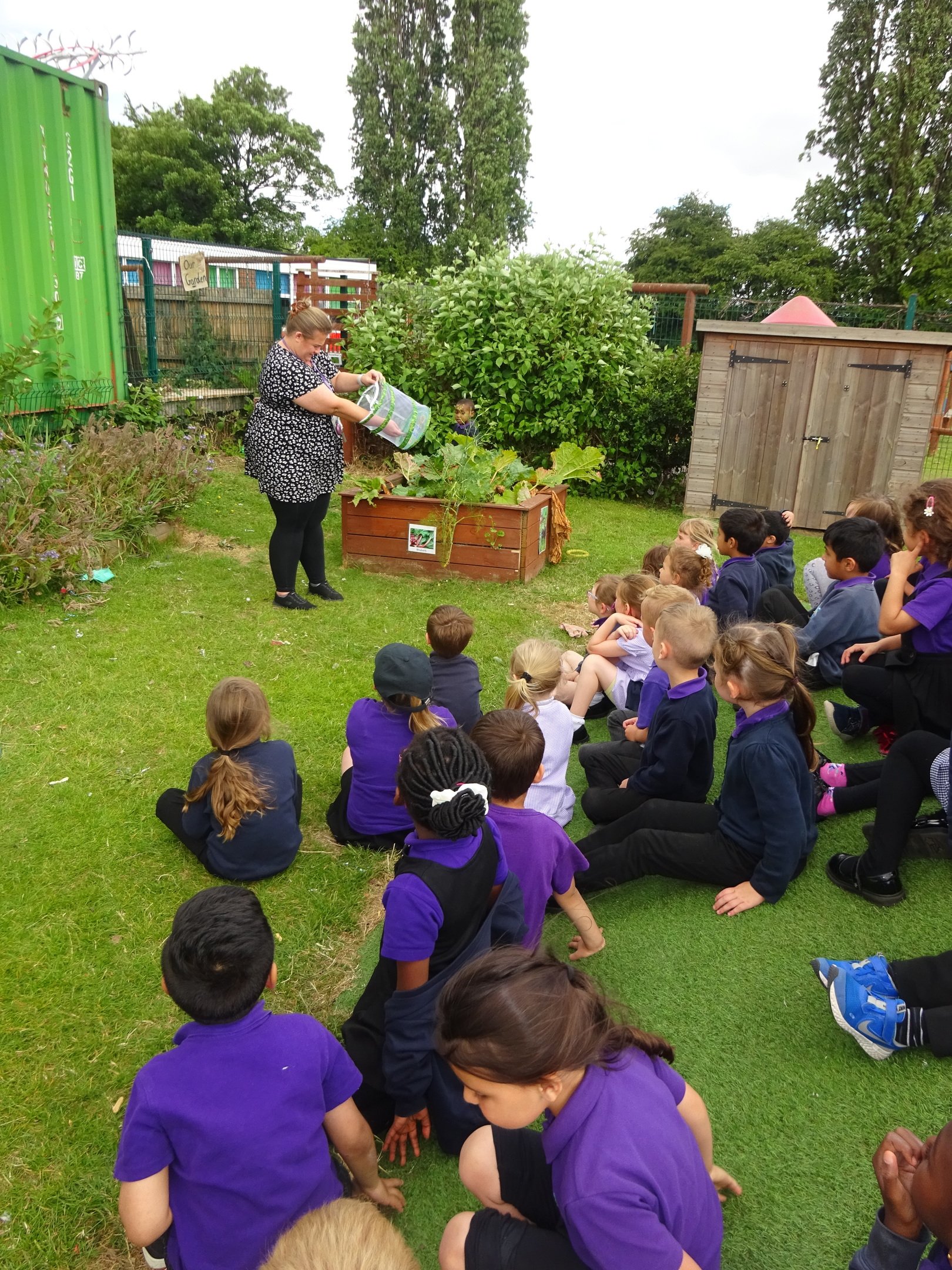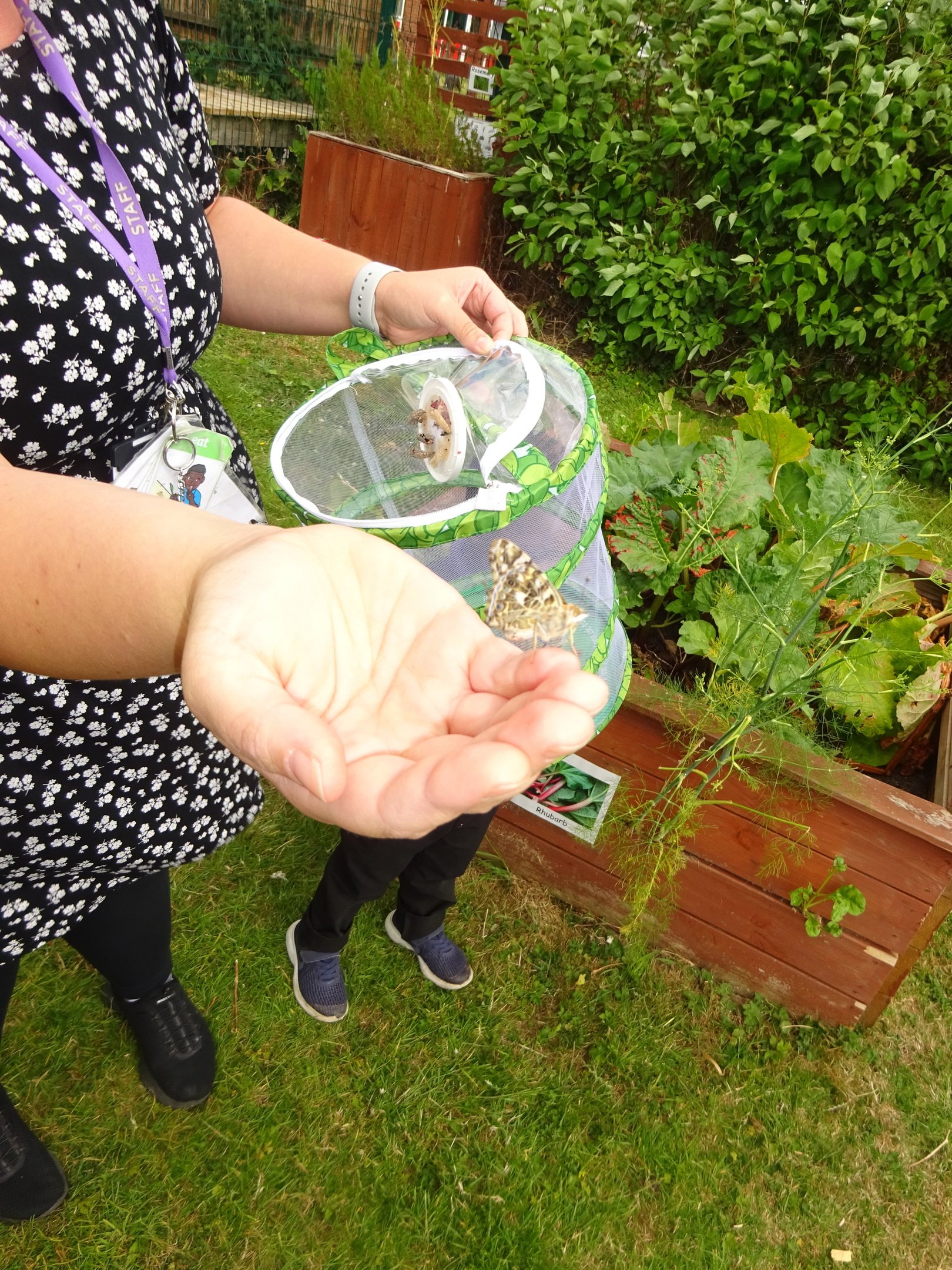 Questions and Answers with Amazing Author - Sophie Anderson
Year 6 were lucky to have children's writer Sophie Anderson, author of one of their class books, The House with Chicken Legs, zoom in for a question and answer session.
They asked lots of brilliant questions and found out lots of information about Sophie's life as an author.
Sophie asked the children for book recommendations and also recommended some fantastic books for the children to read.
Thank you Sophie!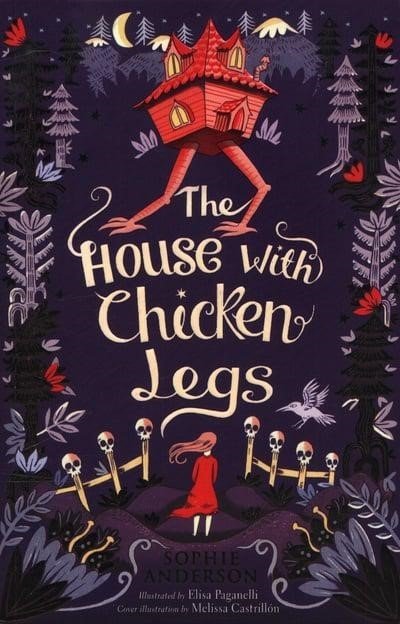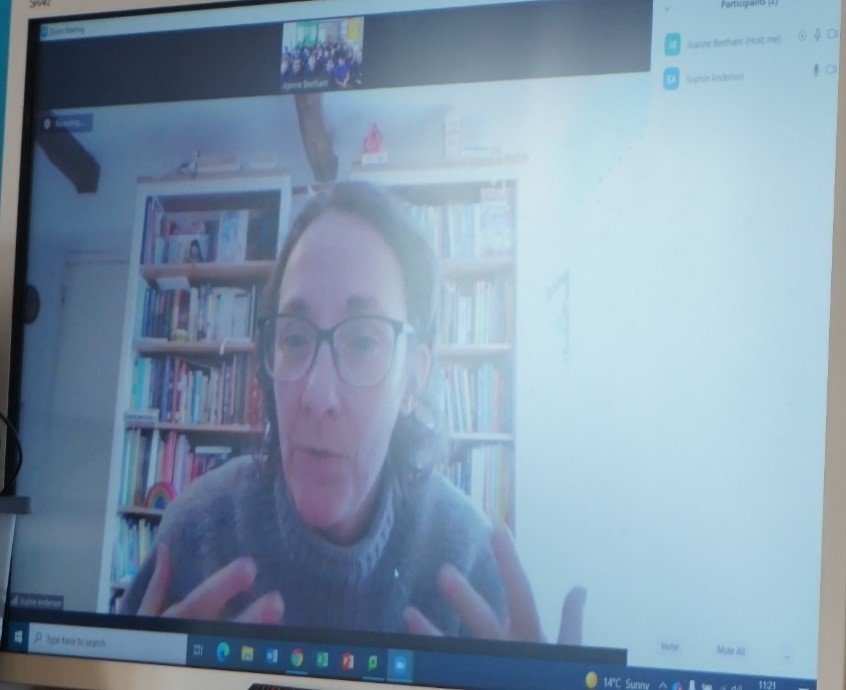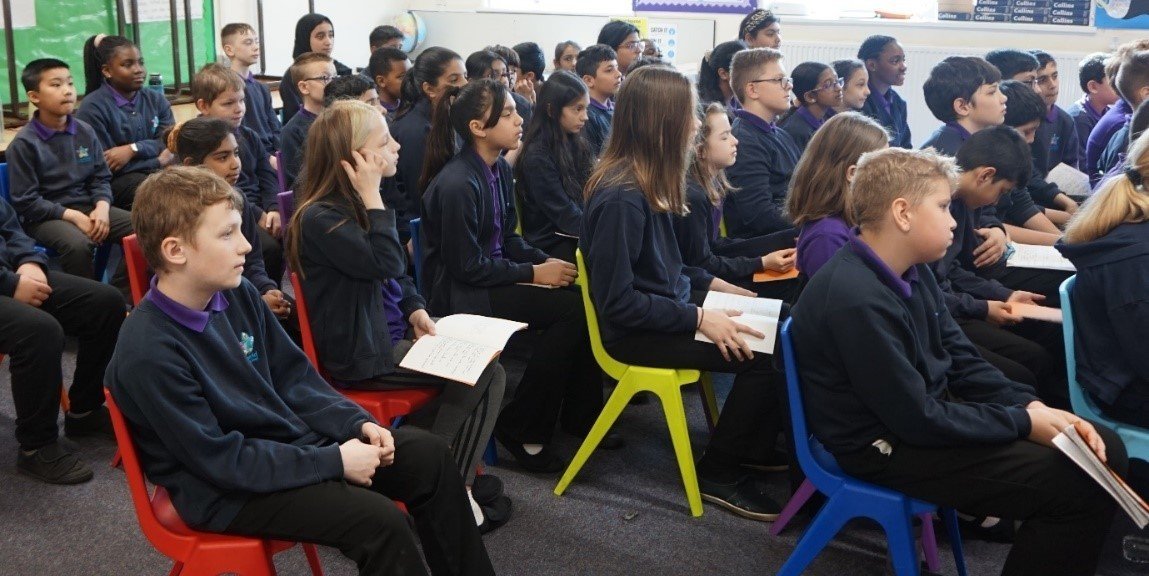 Reception Class - Visit from a Vet
Reception have been learning about People Who Help Us and enjoyed a visit from a real vet!
She brought along her dog, Maggie, and told us all about how she looks
after animals and even showed us how she would bandage a broken leg.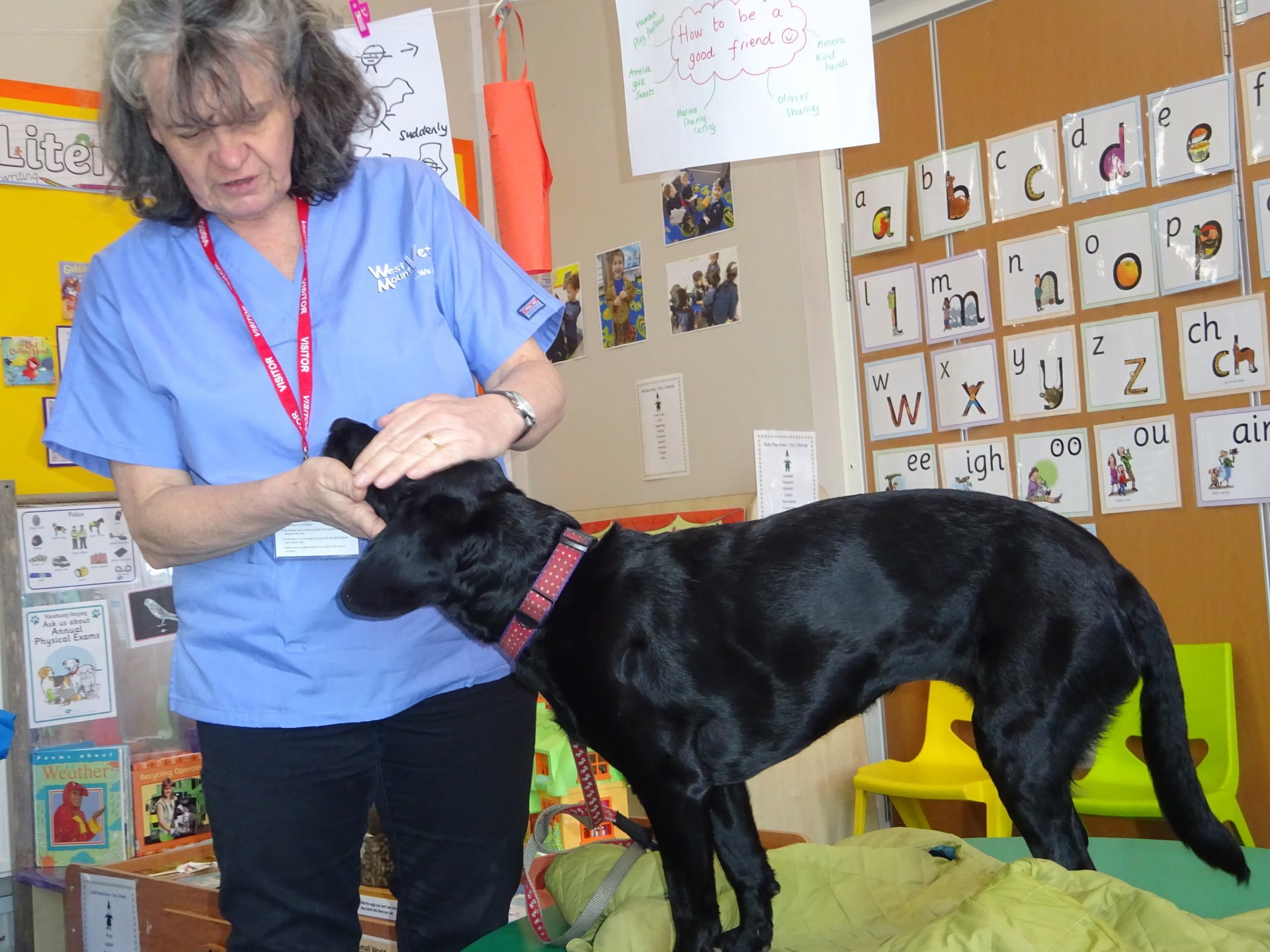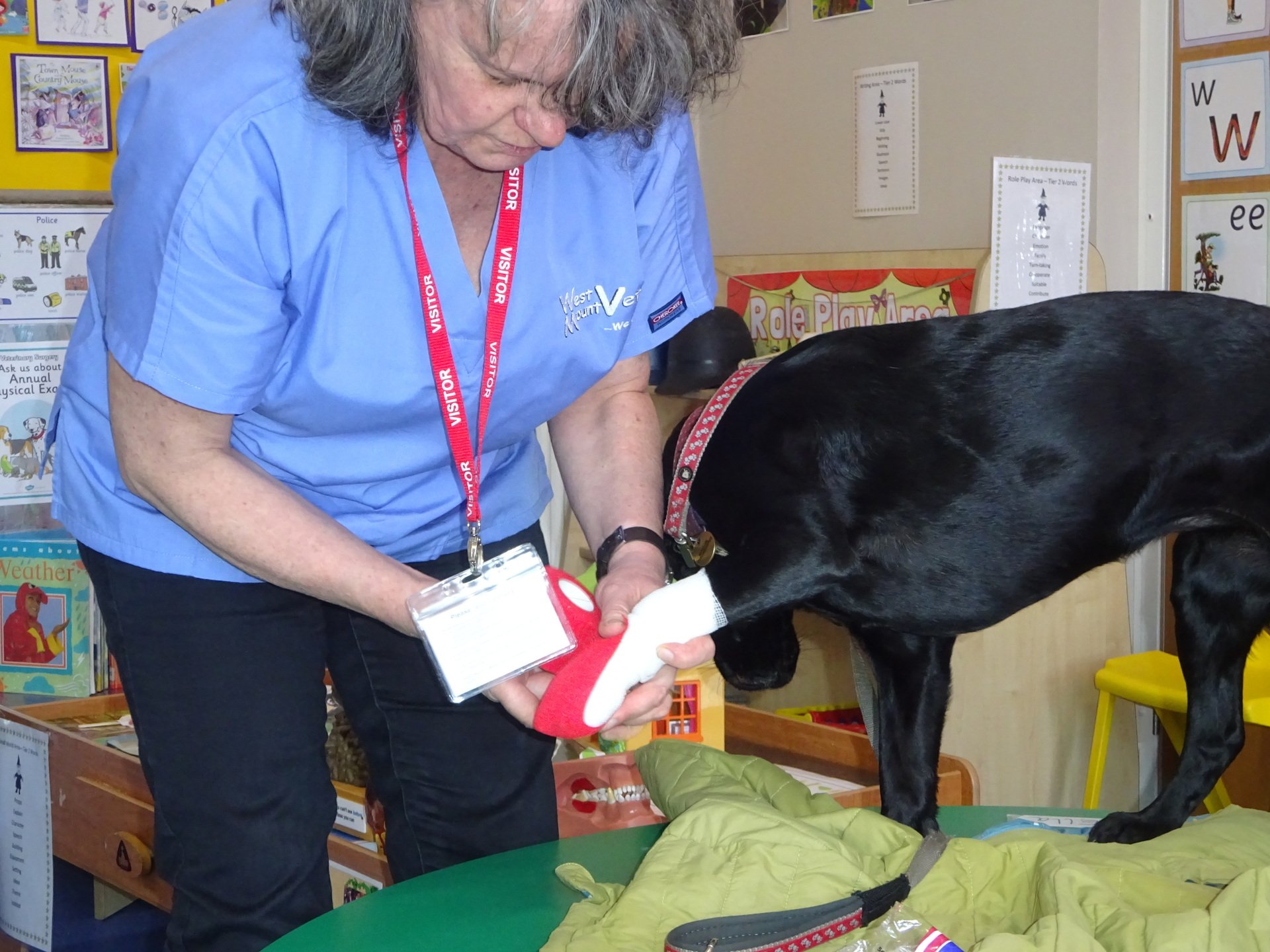 World Book Day 2022
The children and staff had a great day in school celebrating World Book Day through doing a range of activities.
KS2 children have enjoyed visits to Waterstones book store where they enjoyed a treasure hunt and choosing a new book.
Well done to all the children who made a potato book character at home – they are amazing!!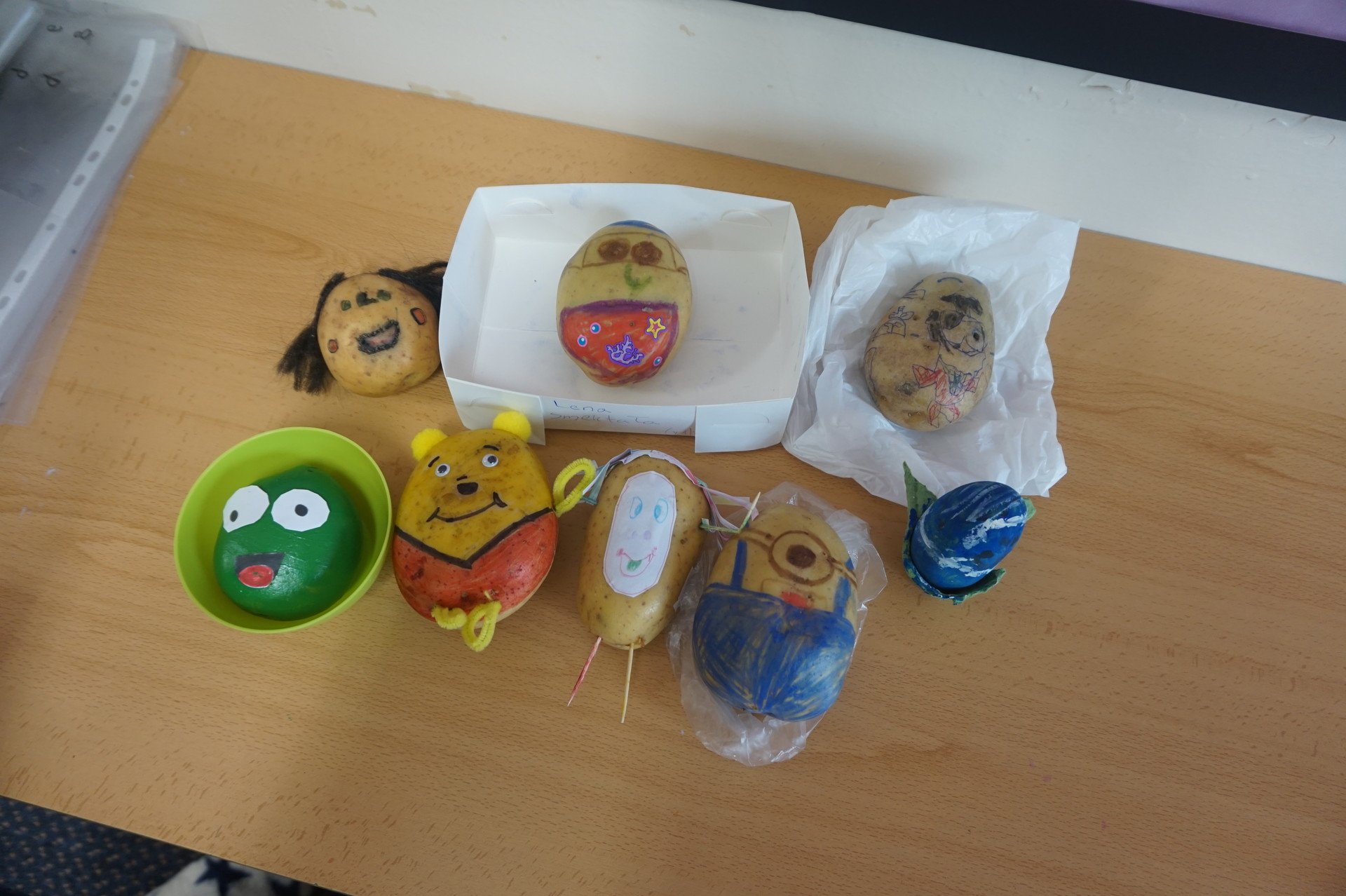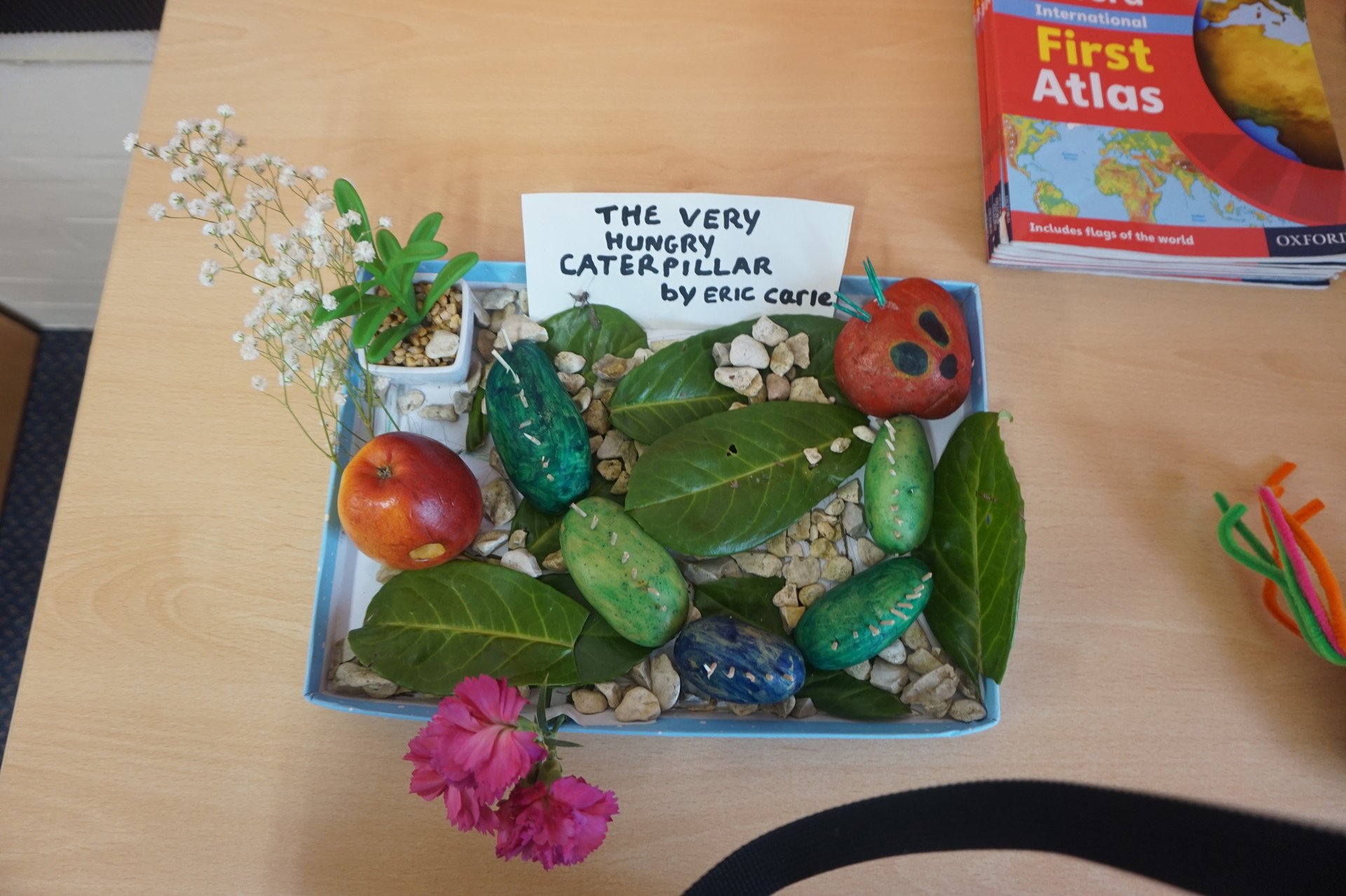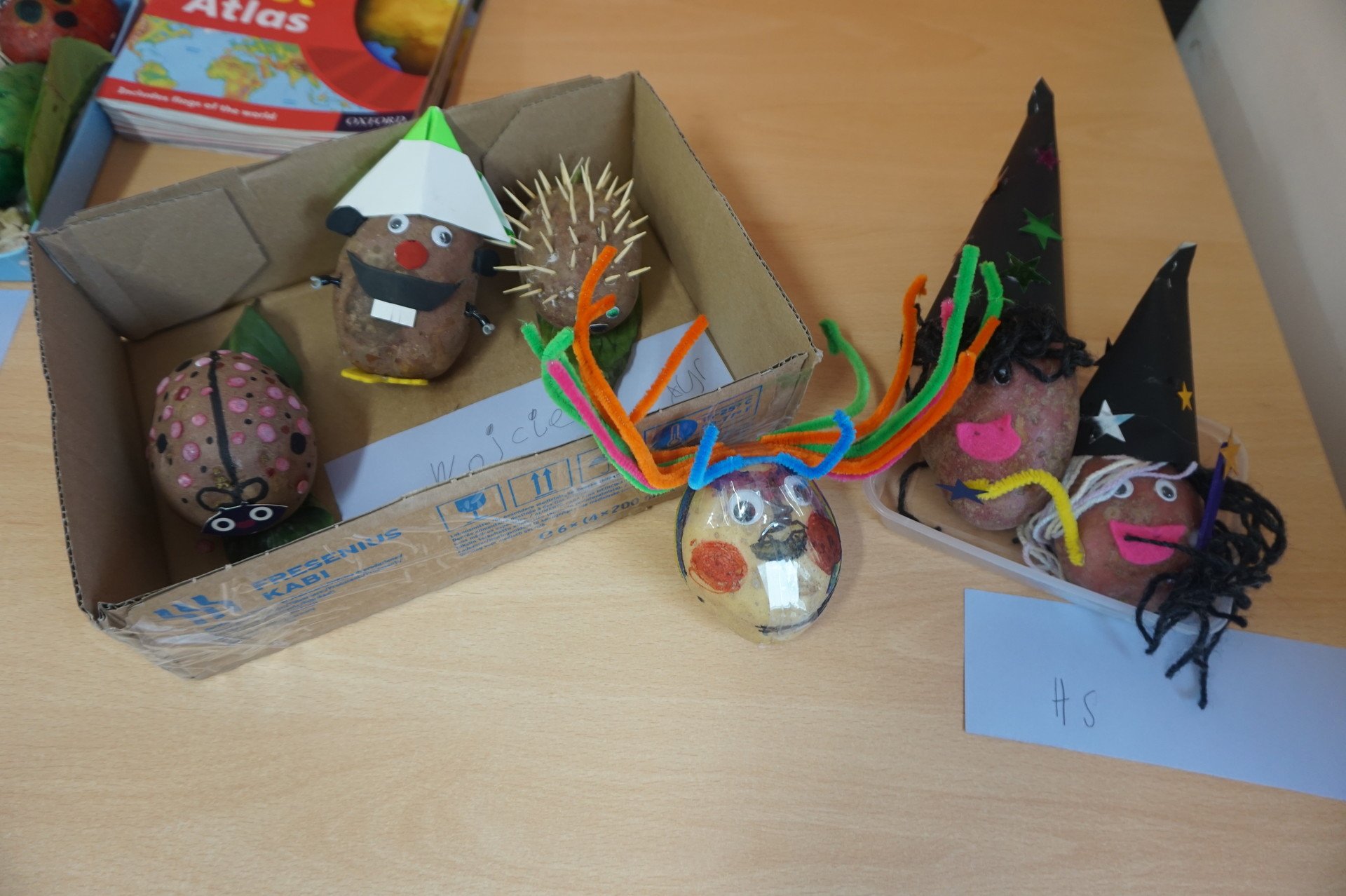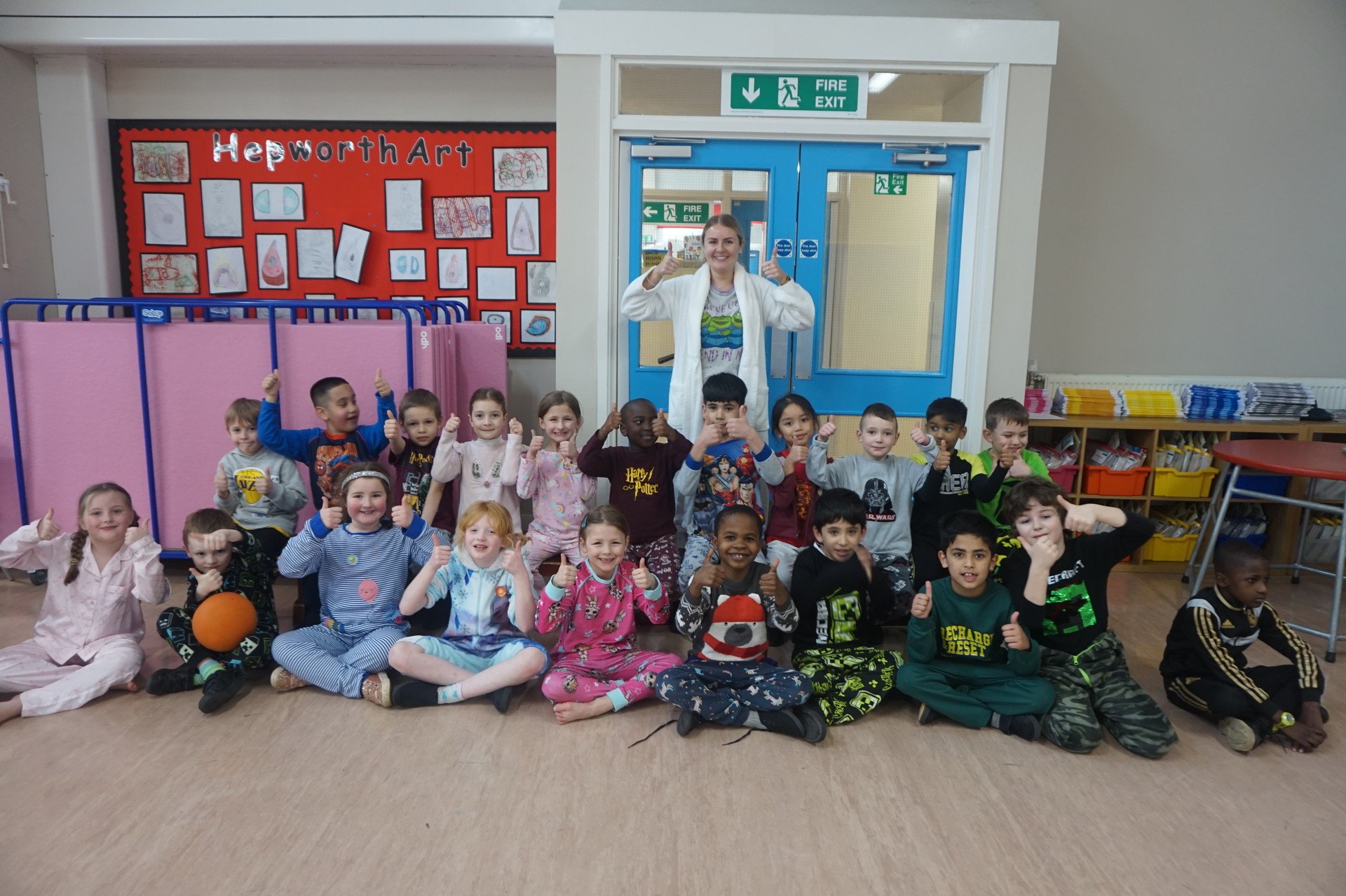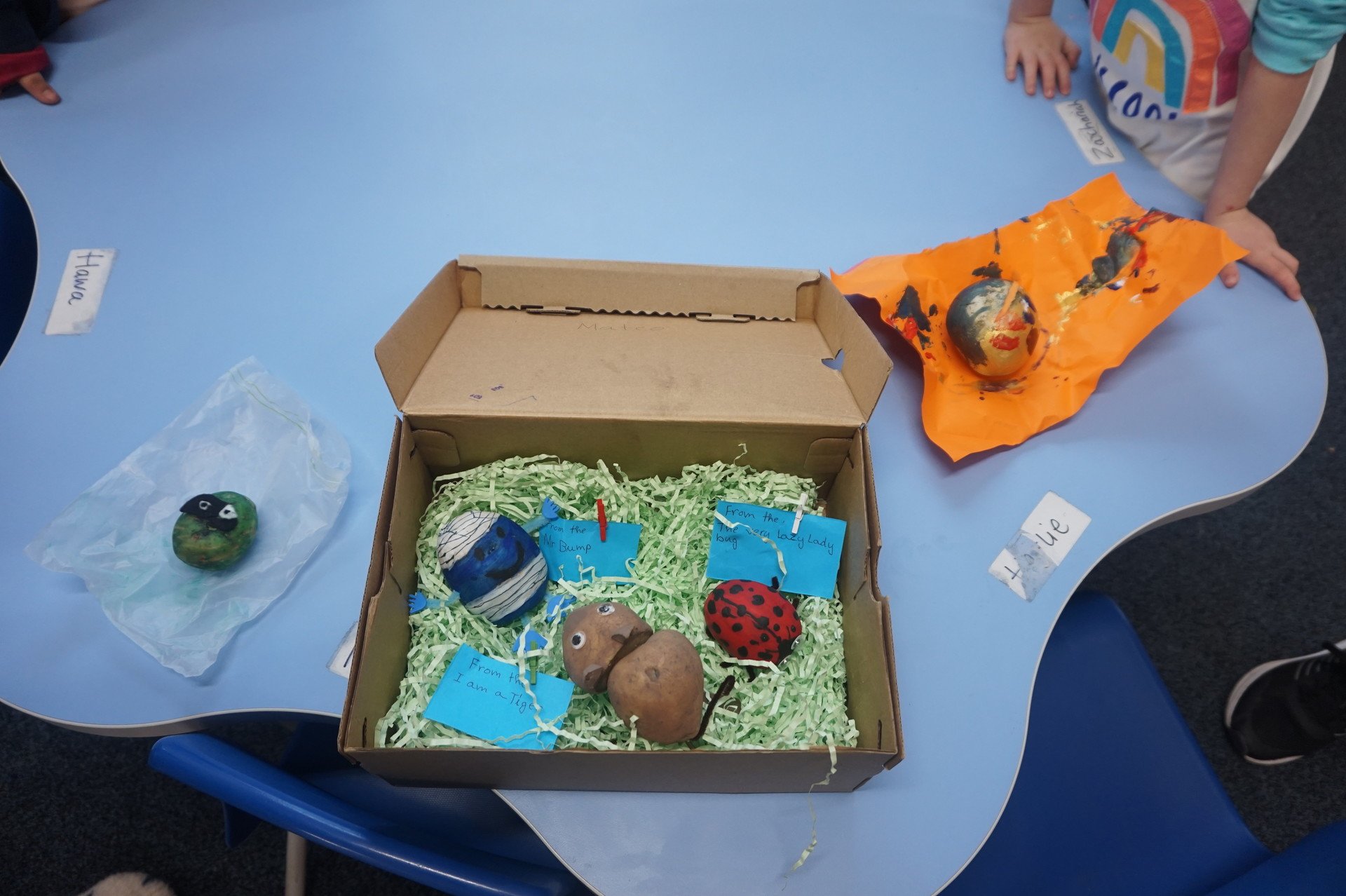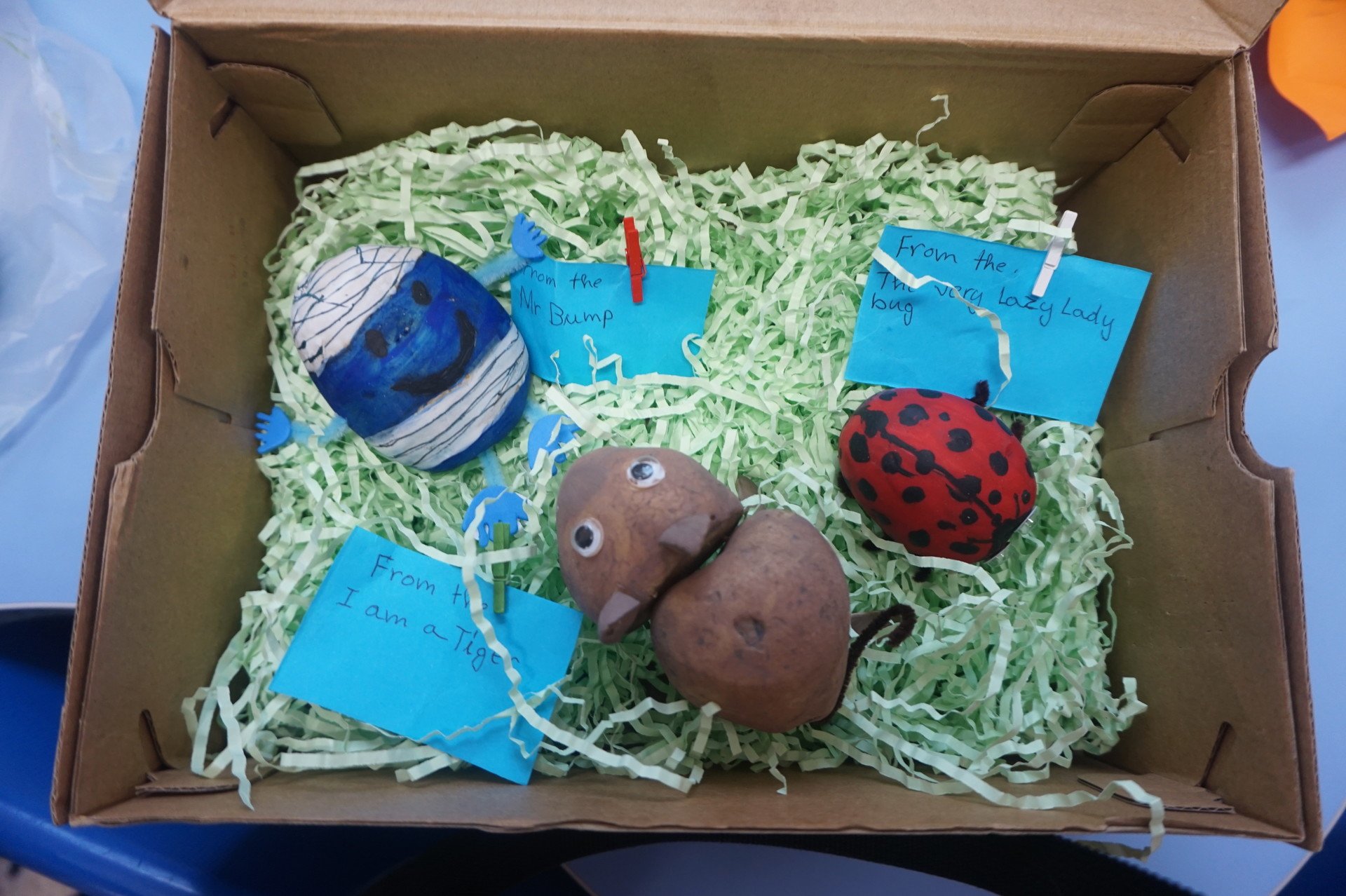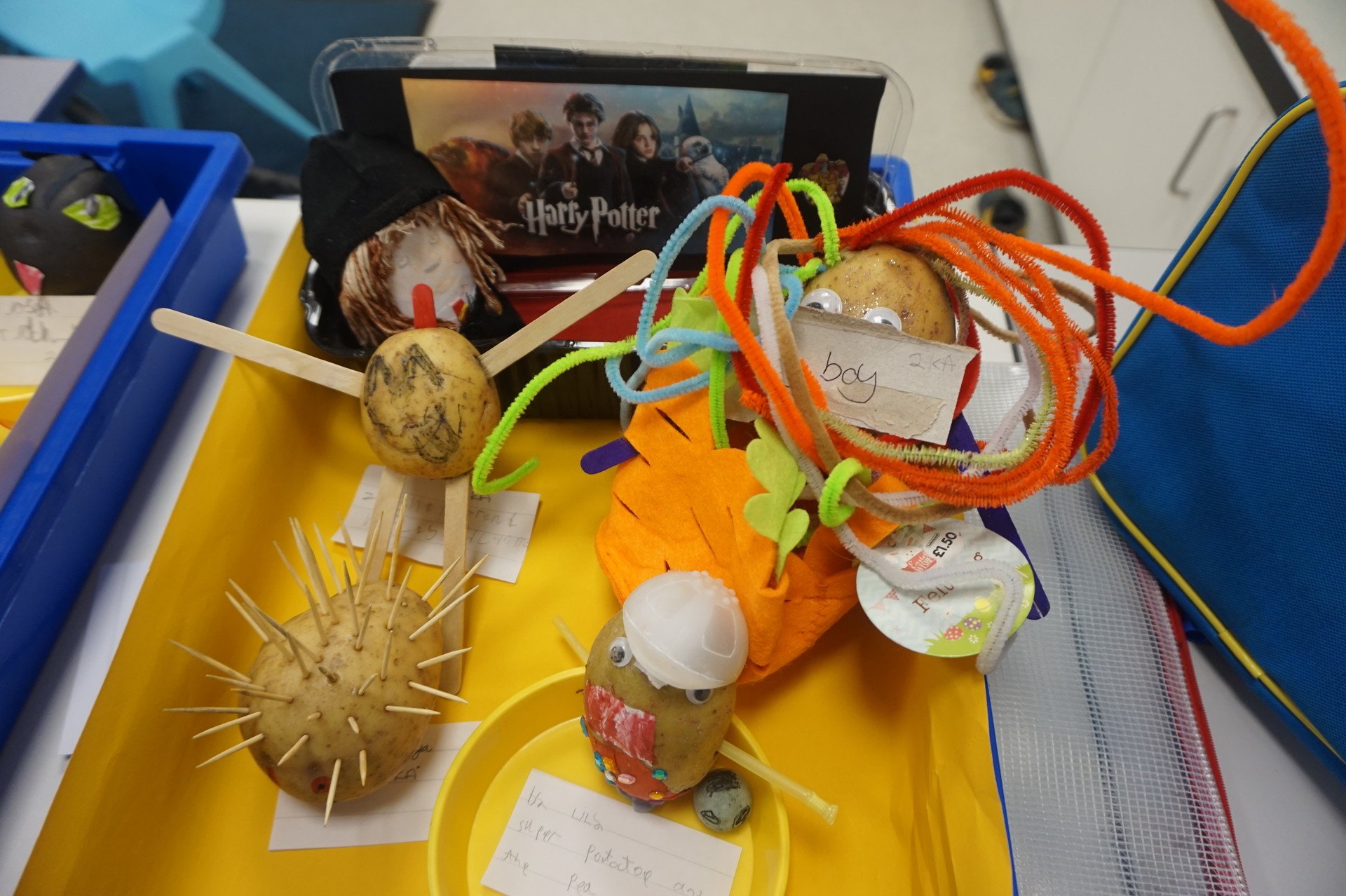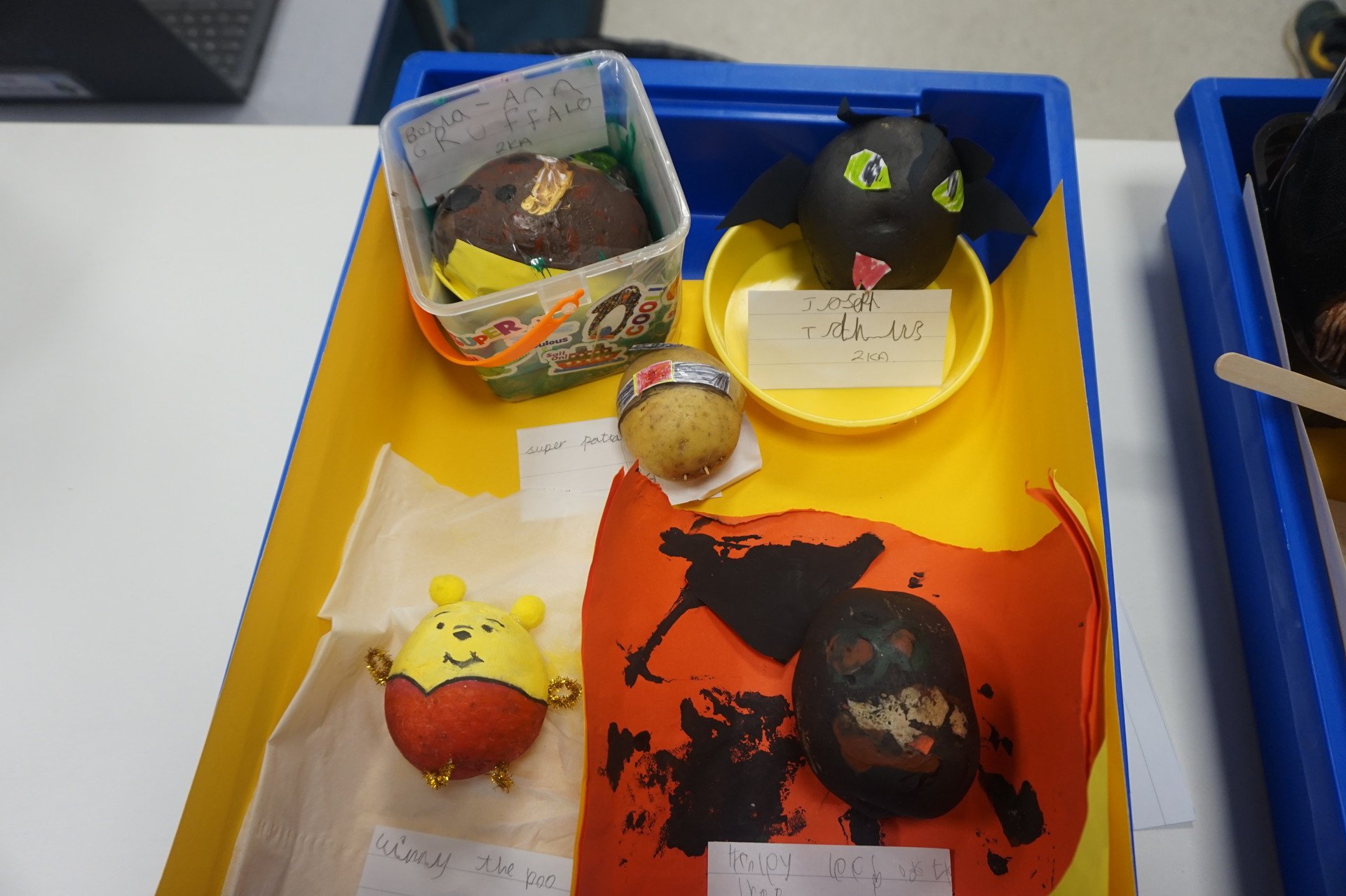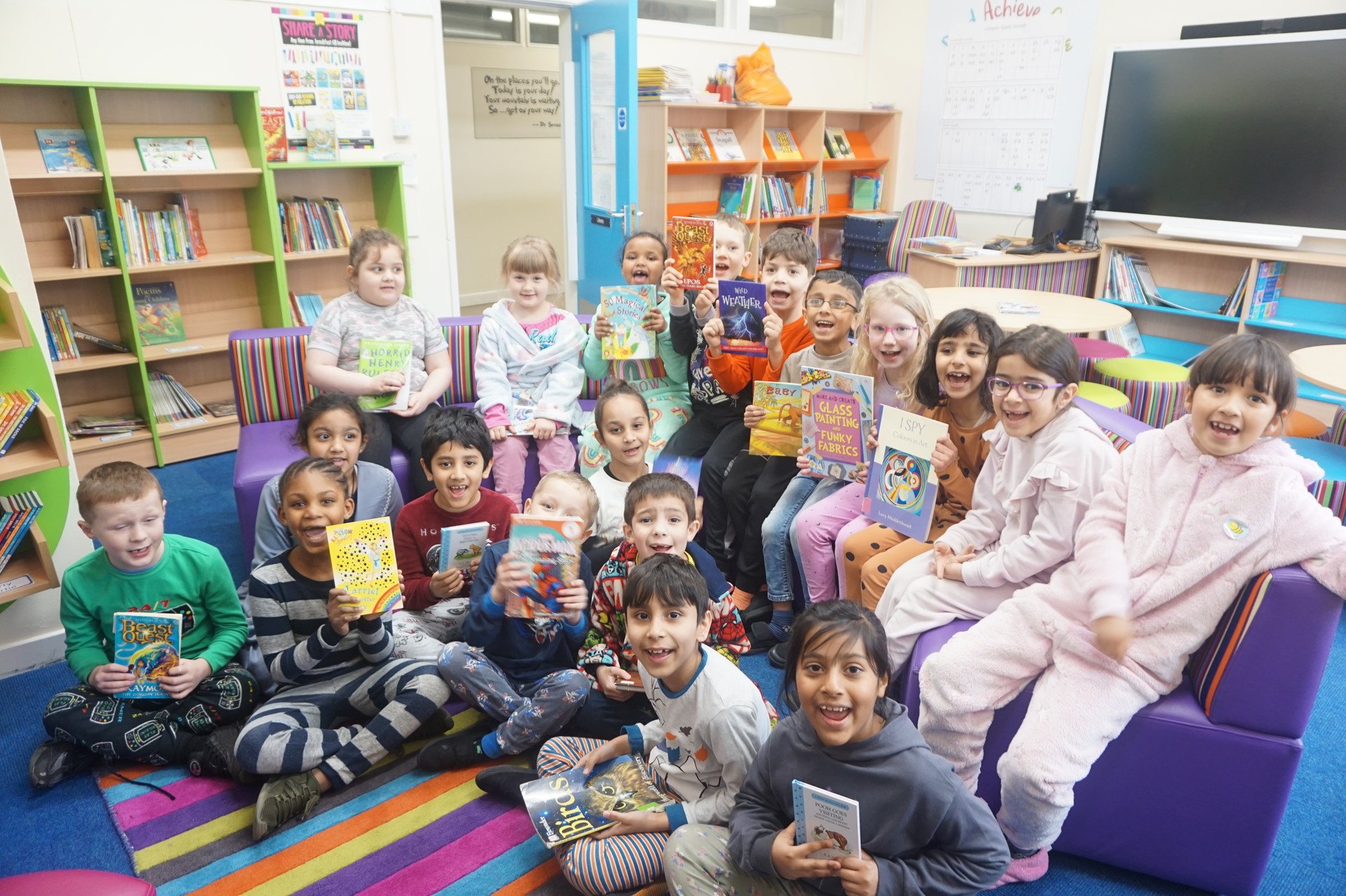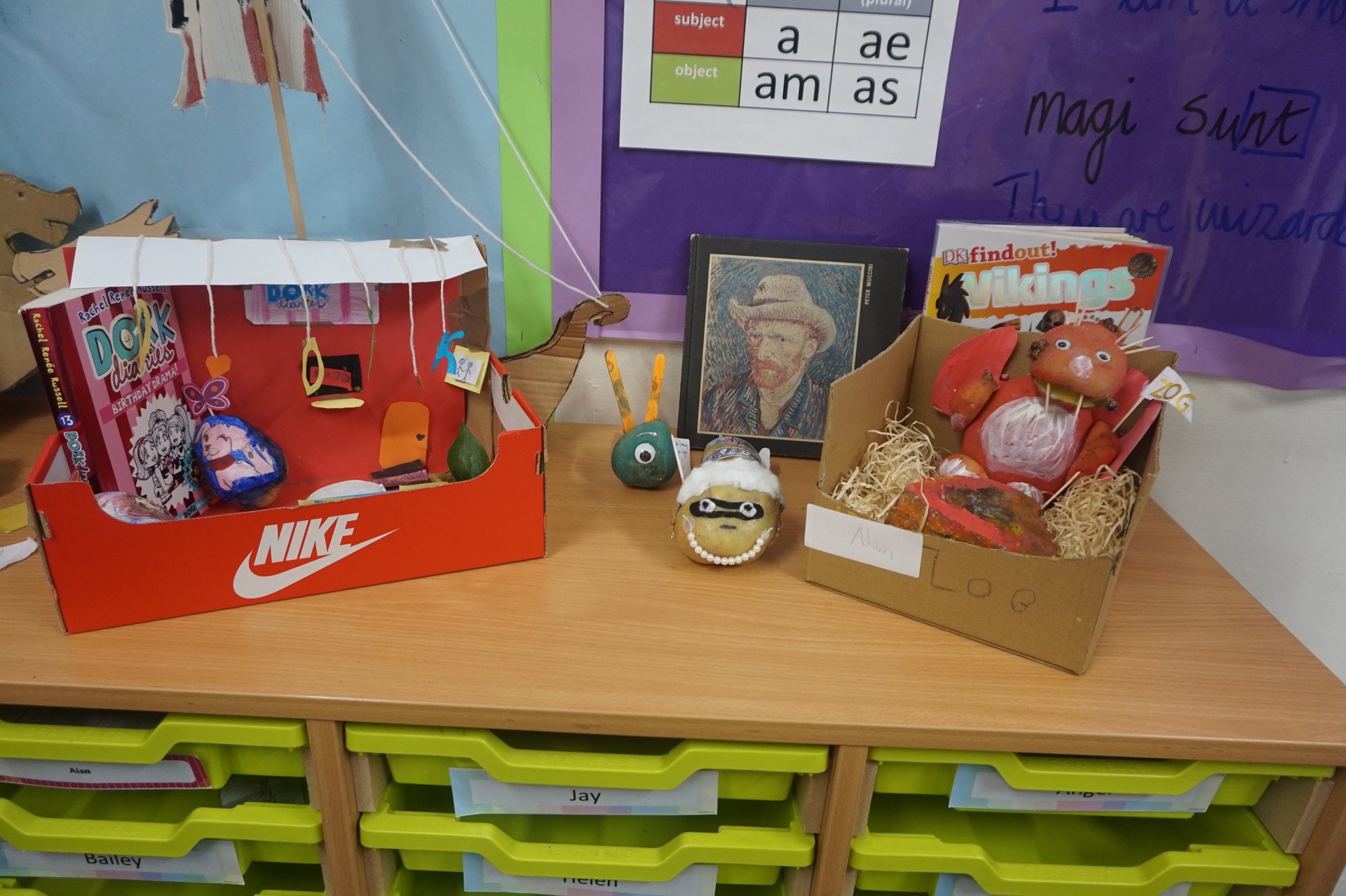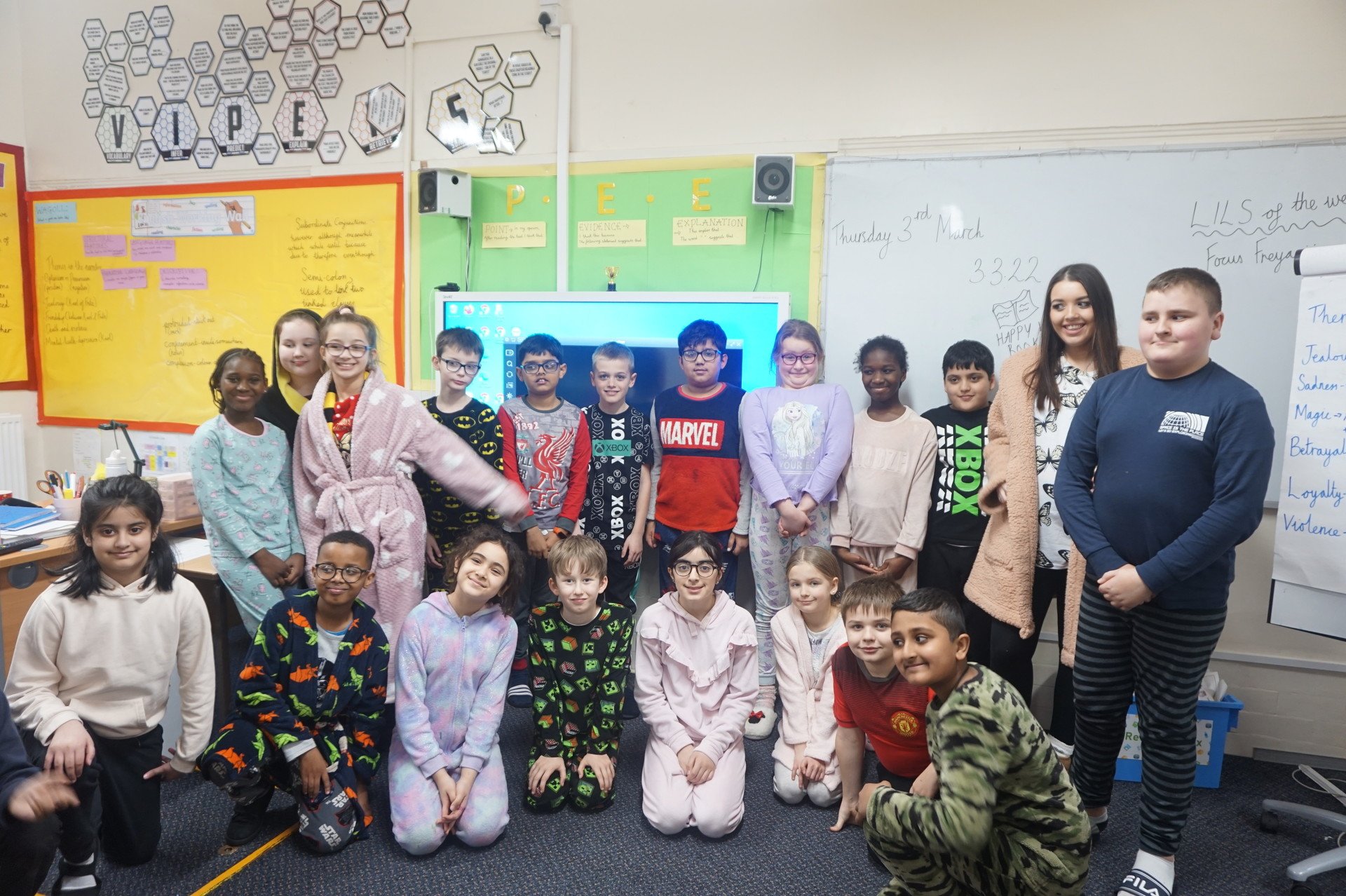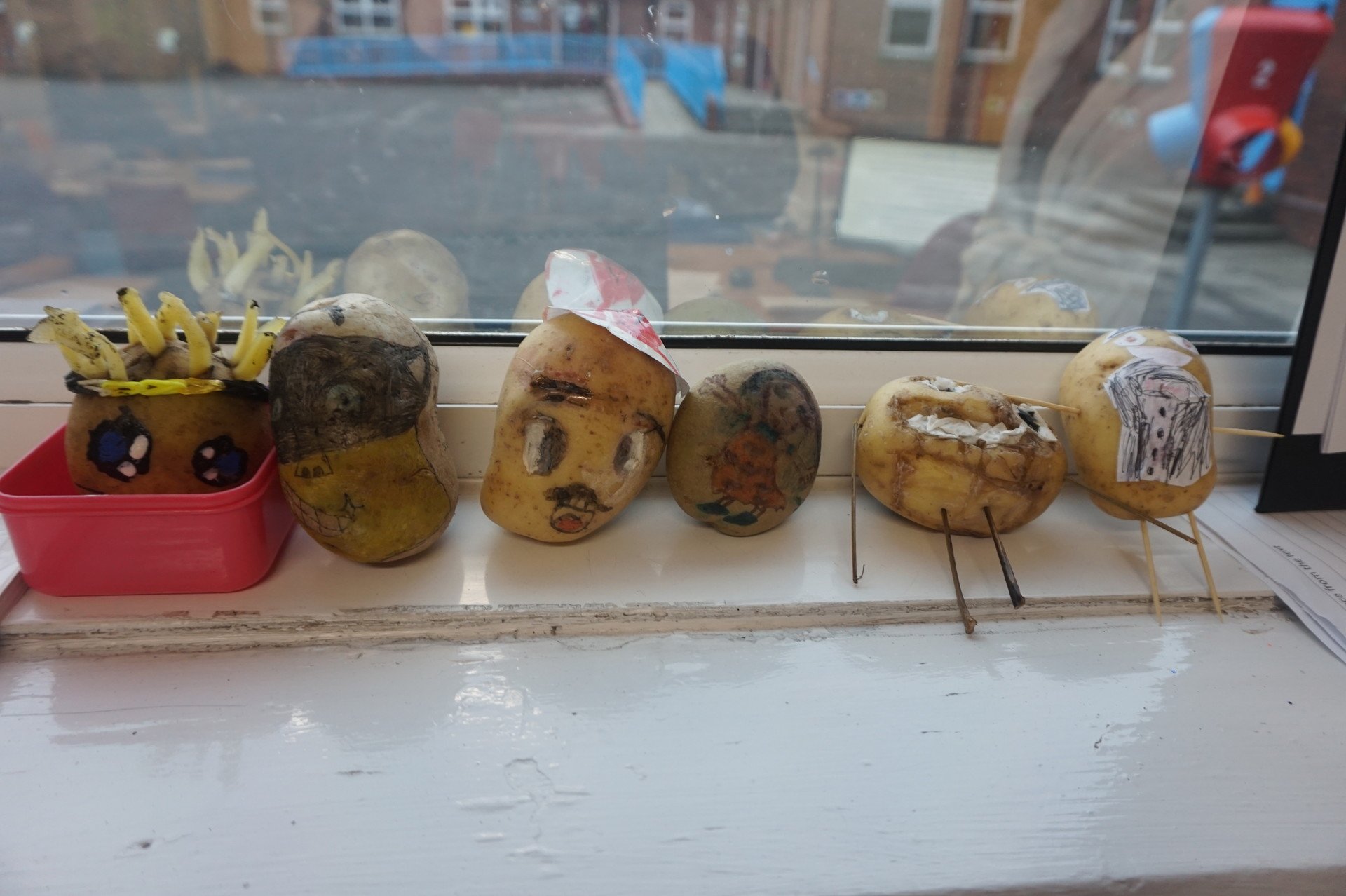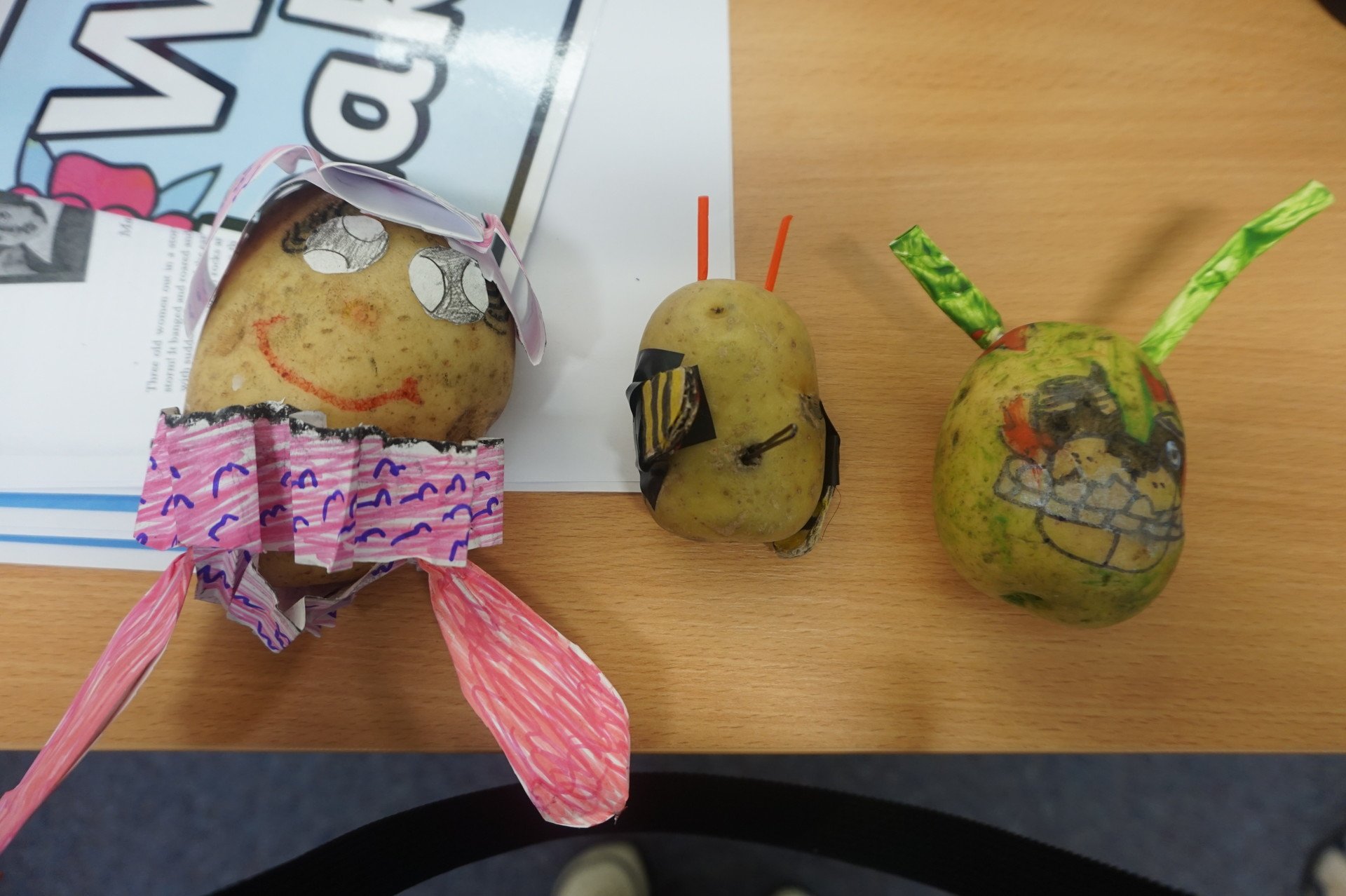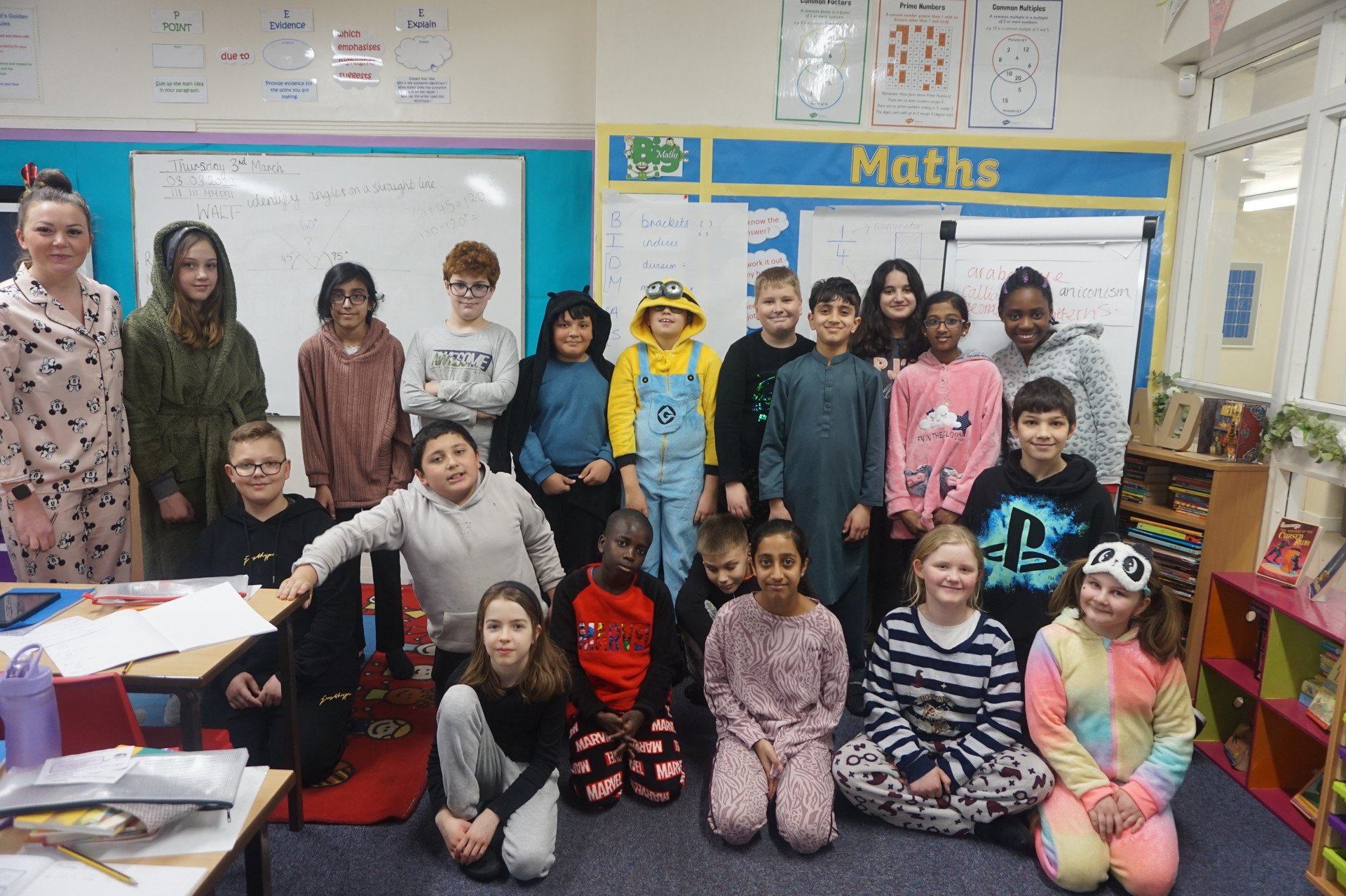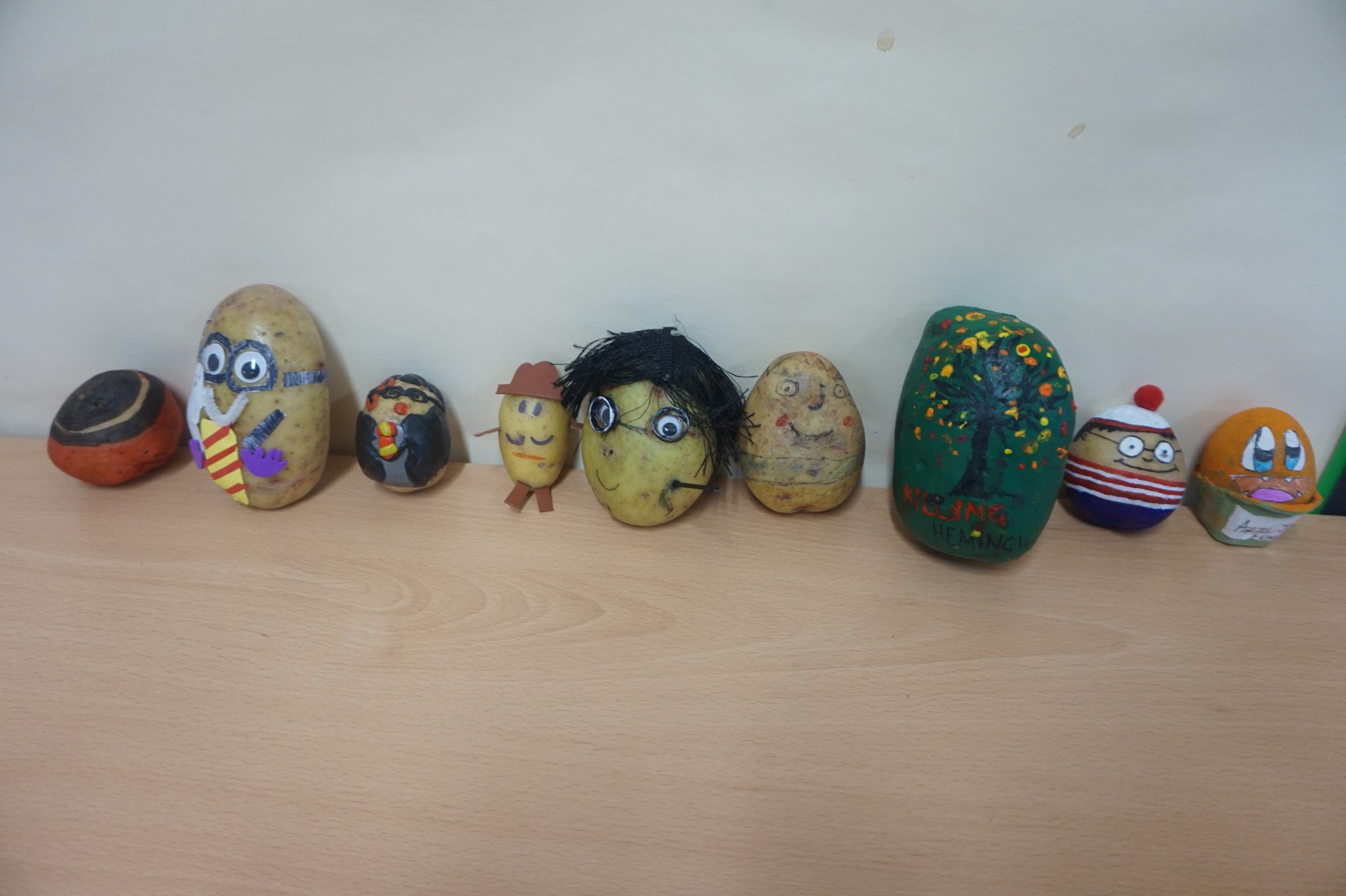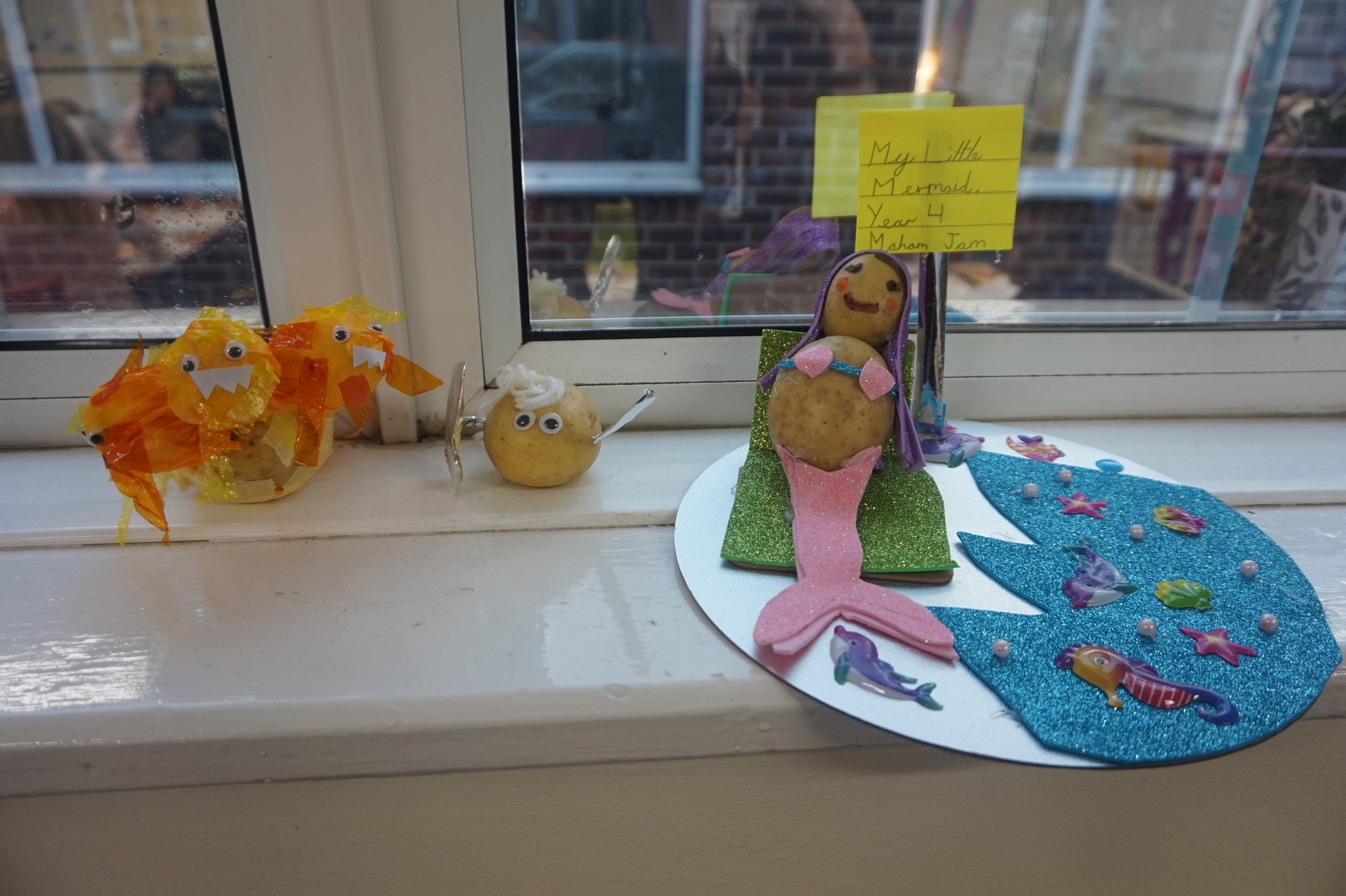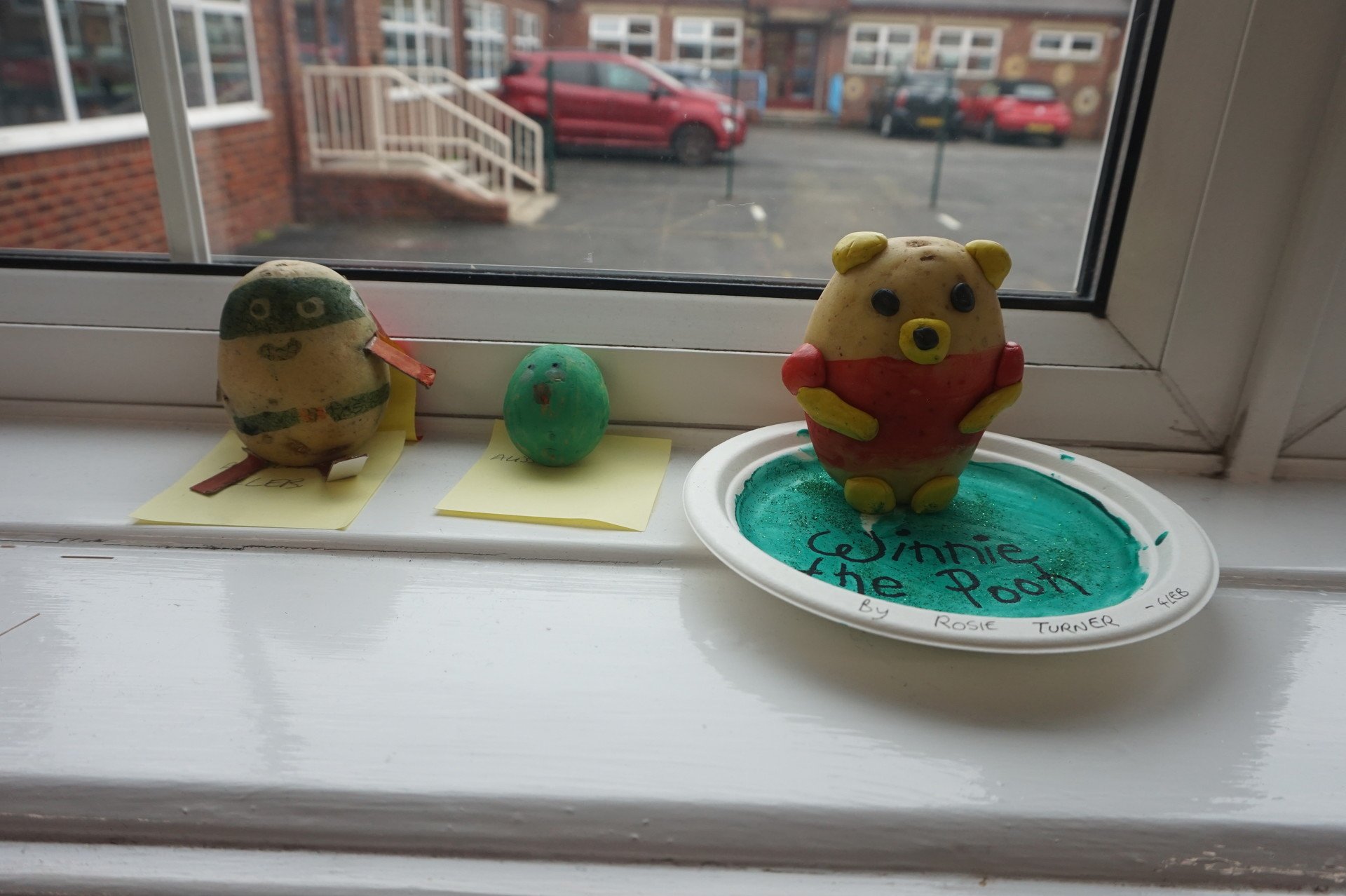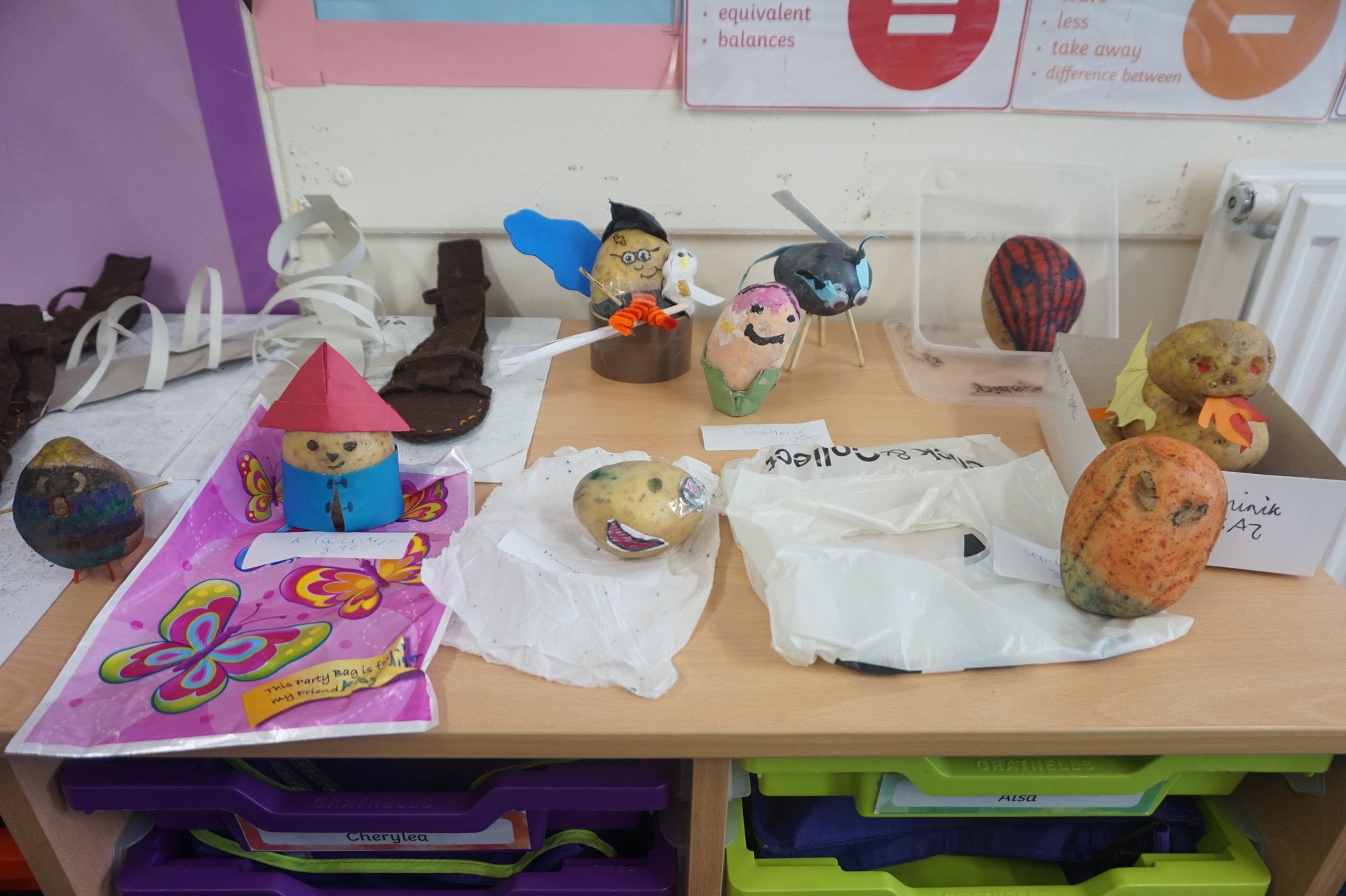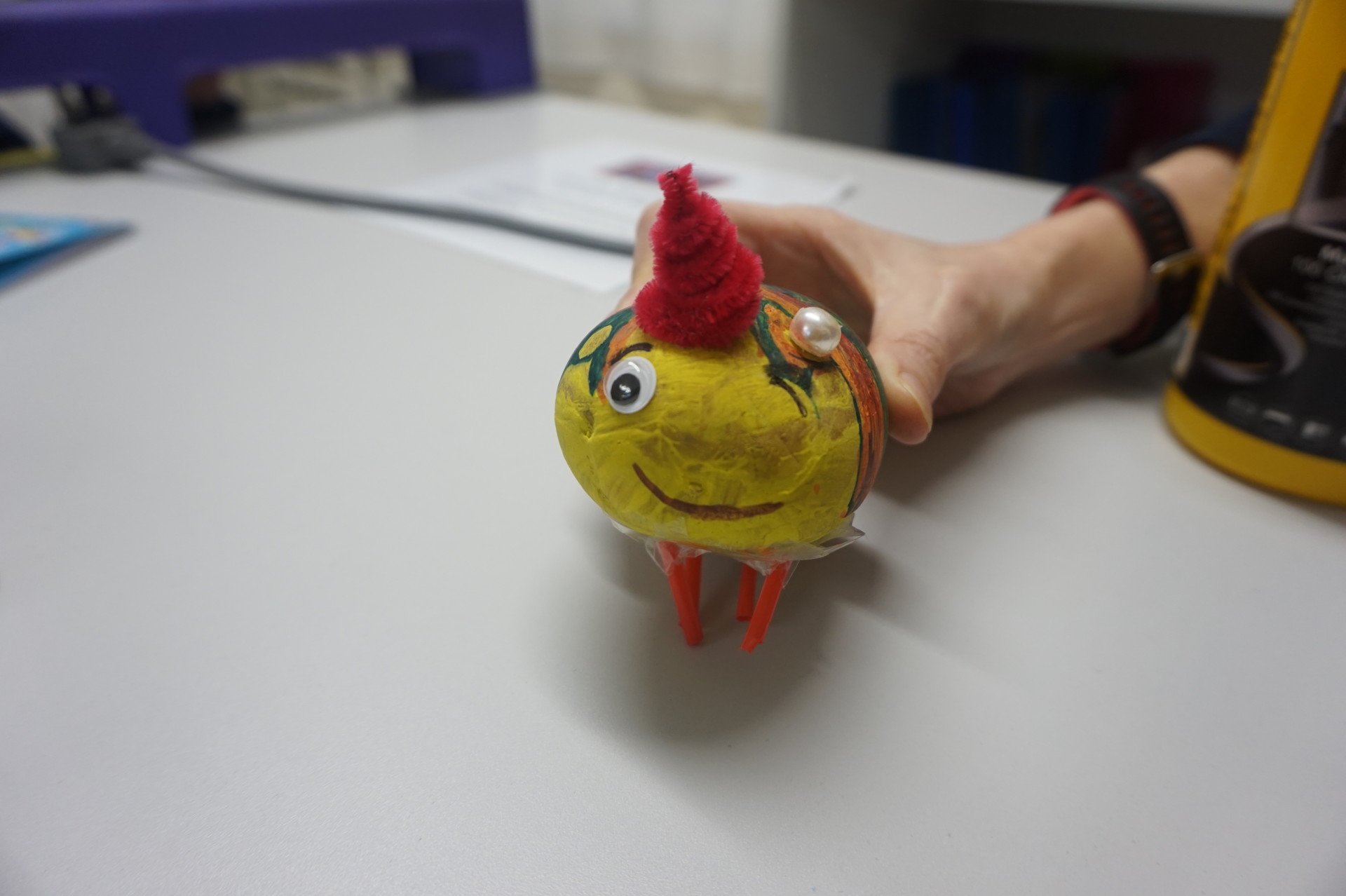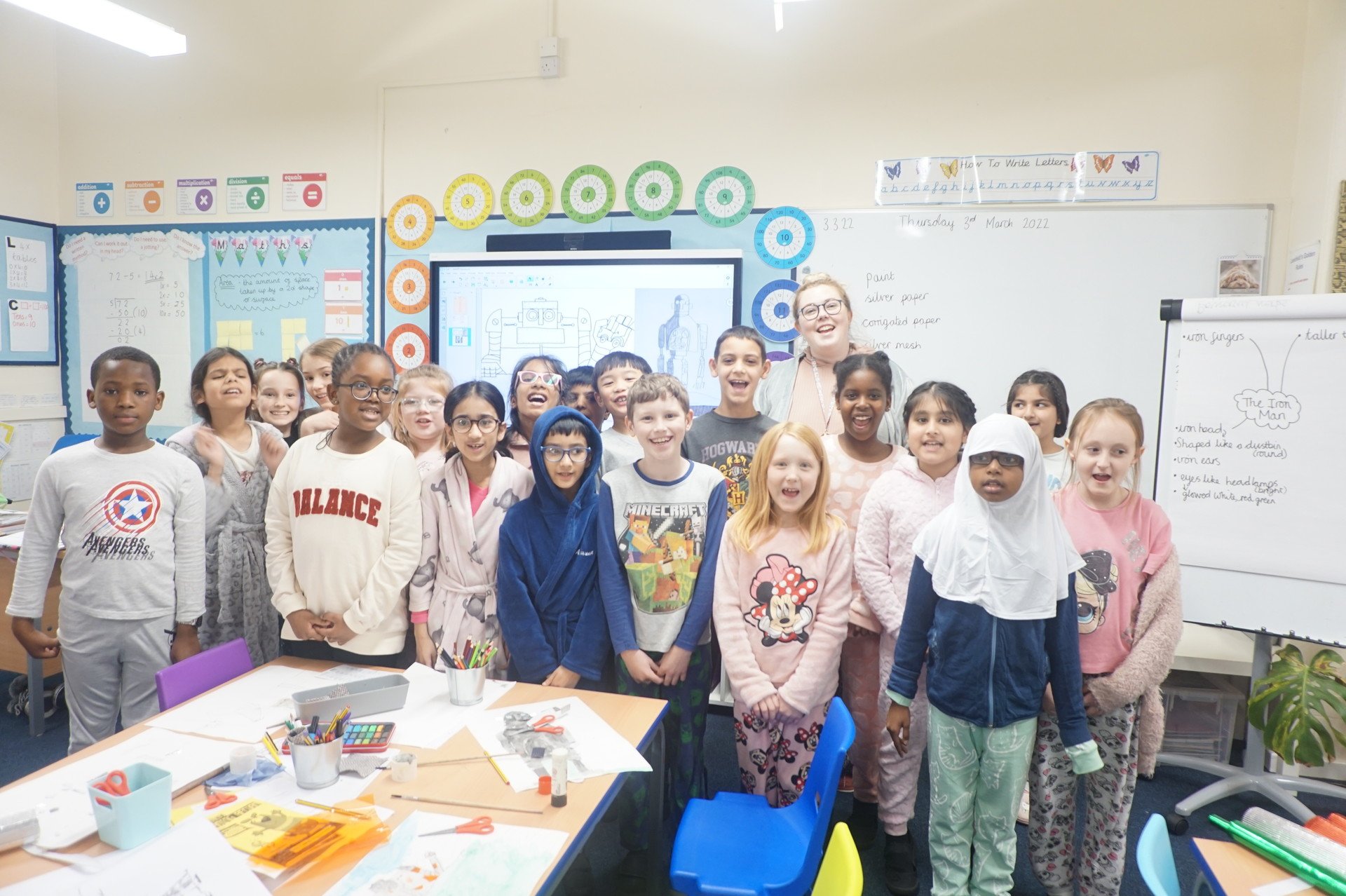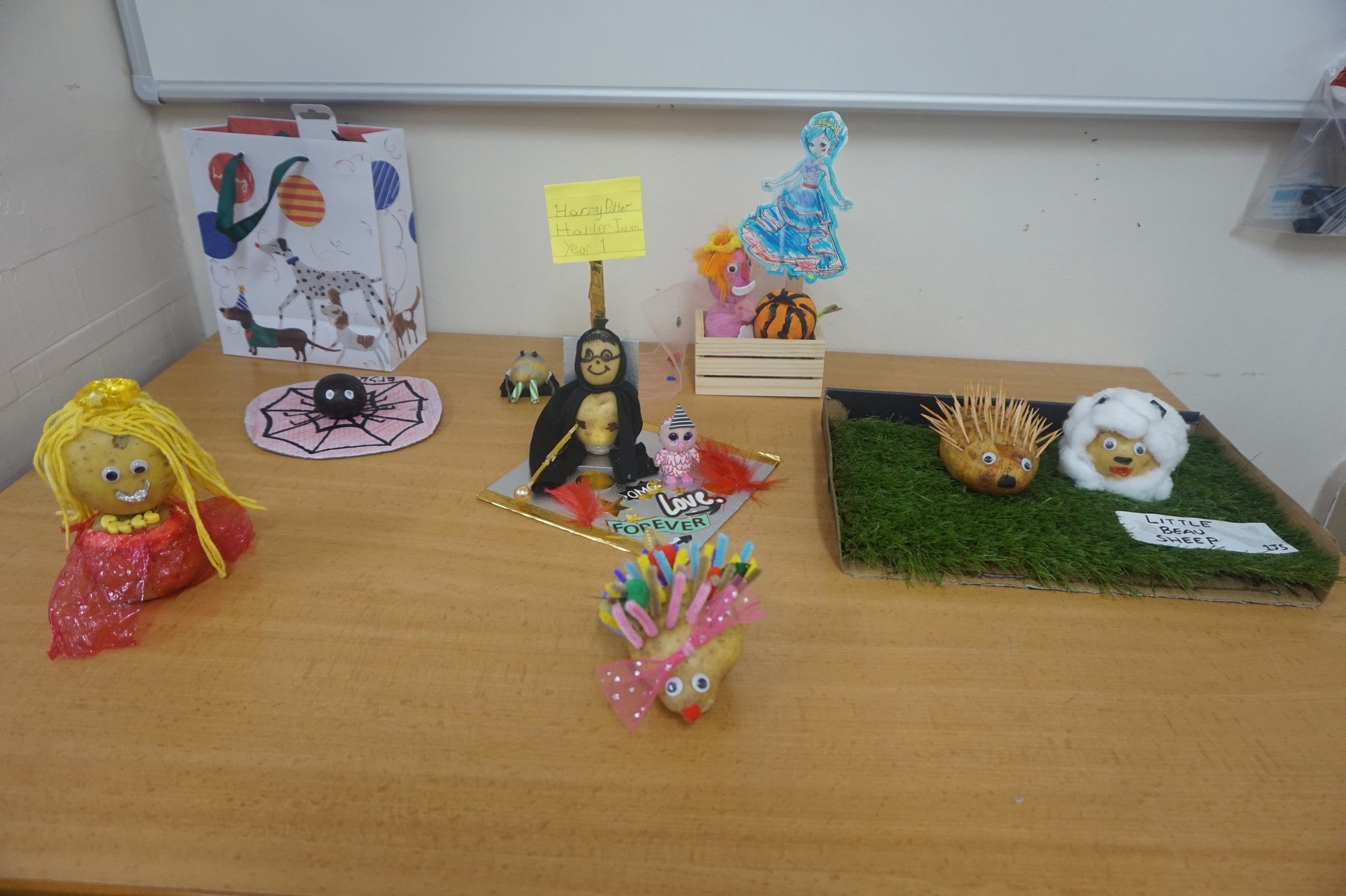 ...and here are our winners!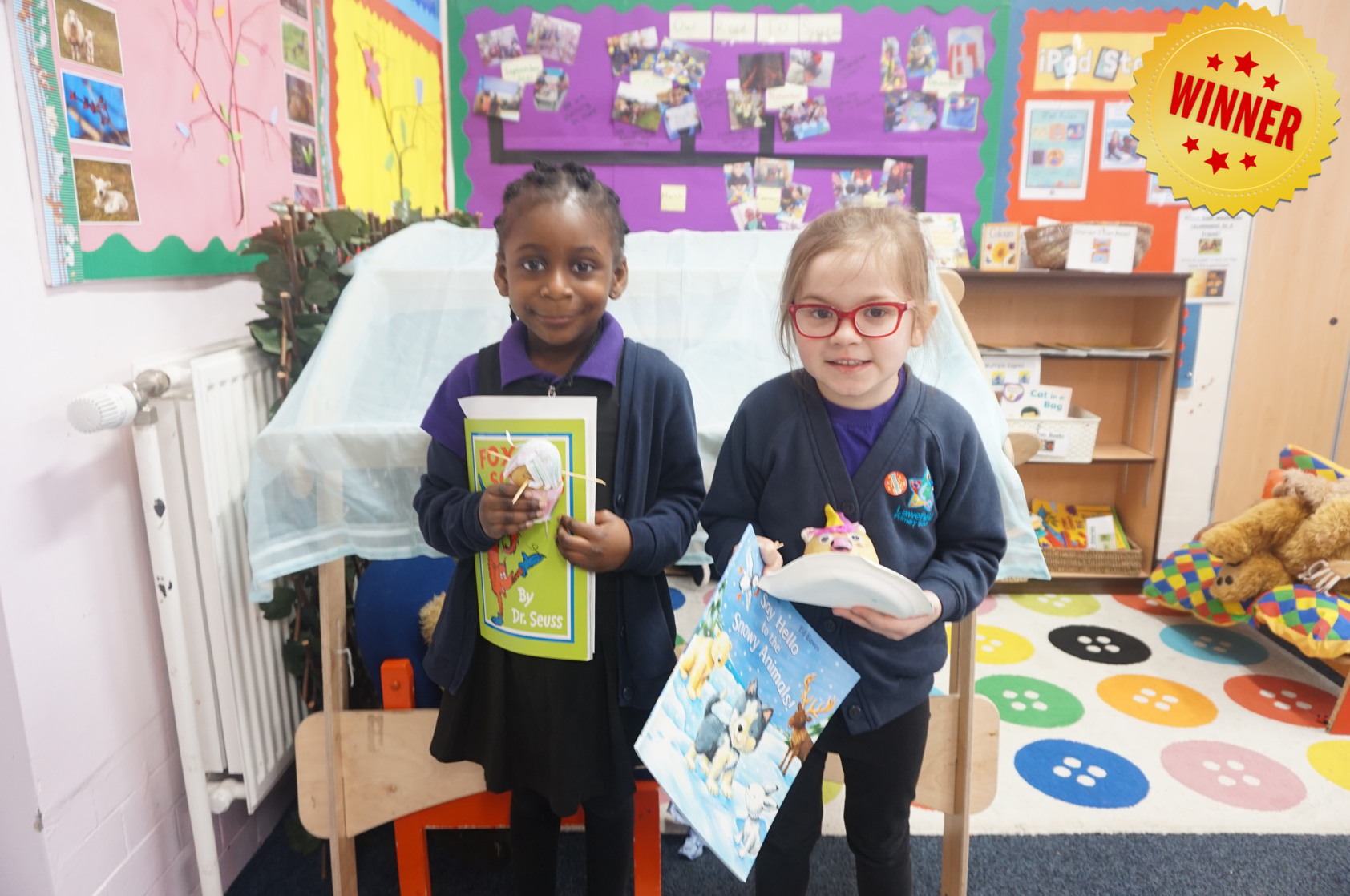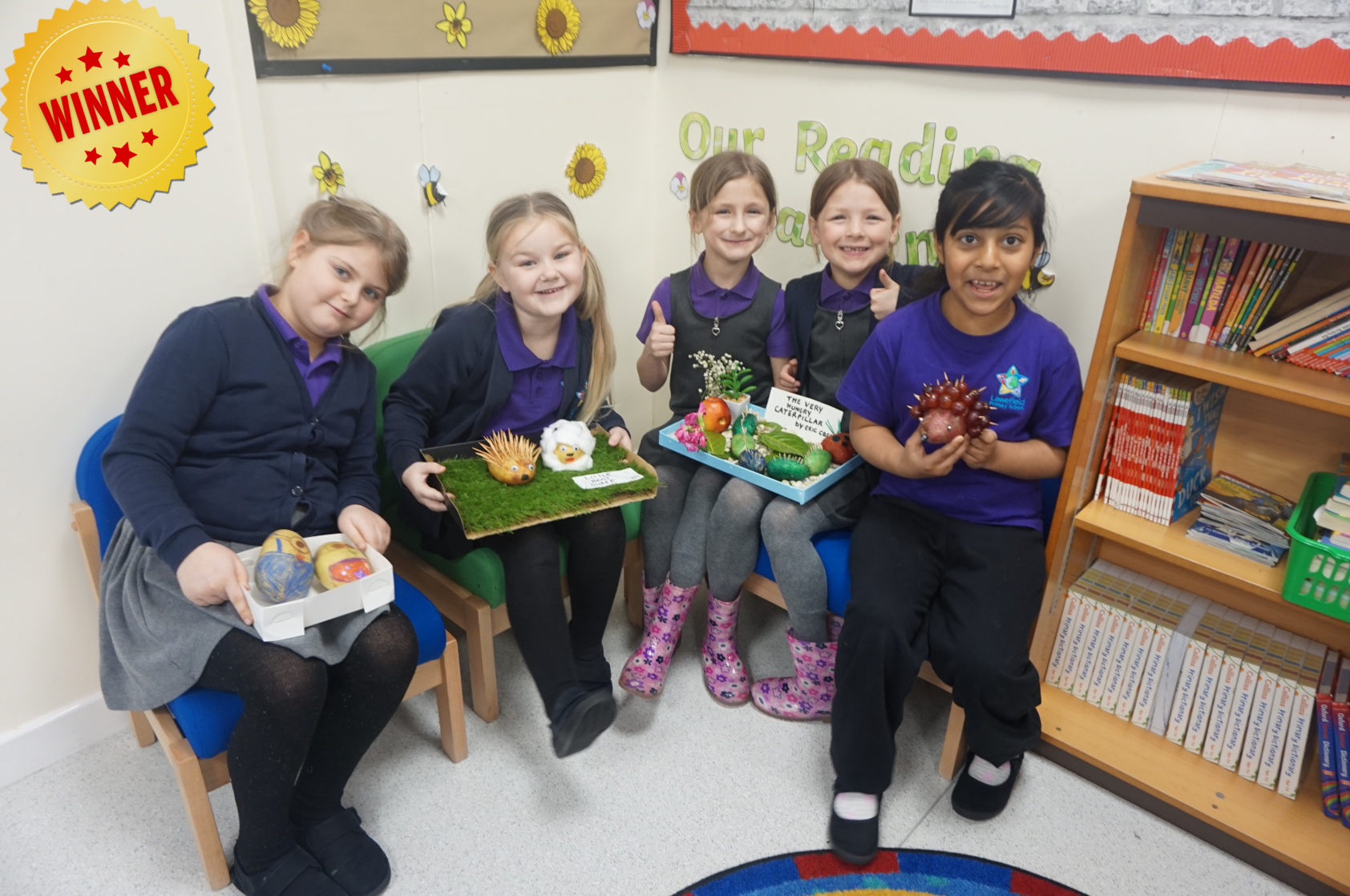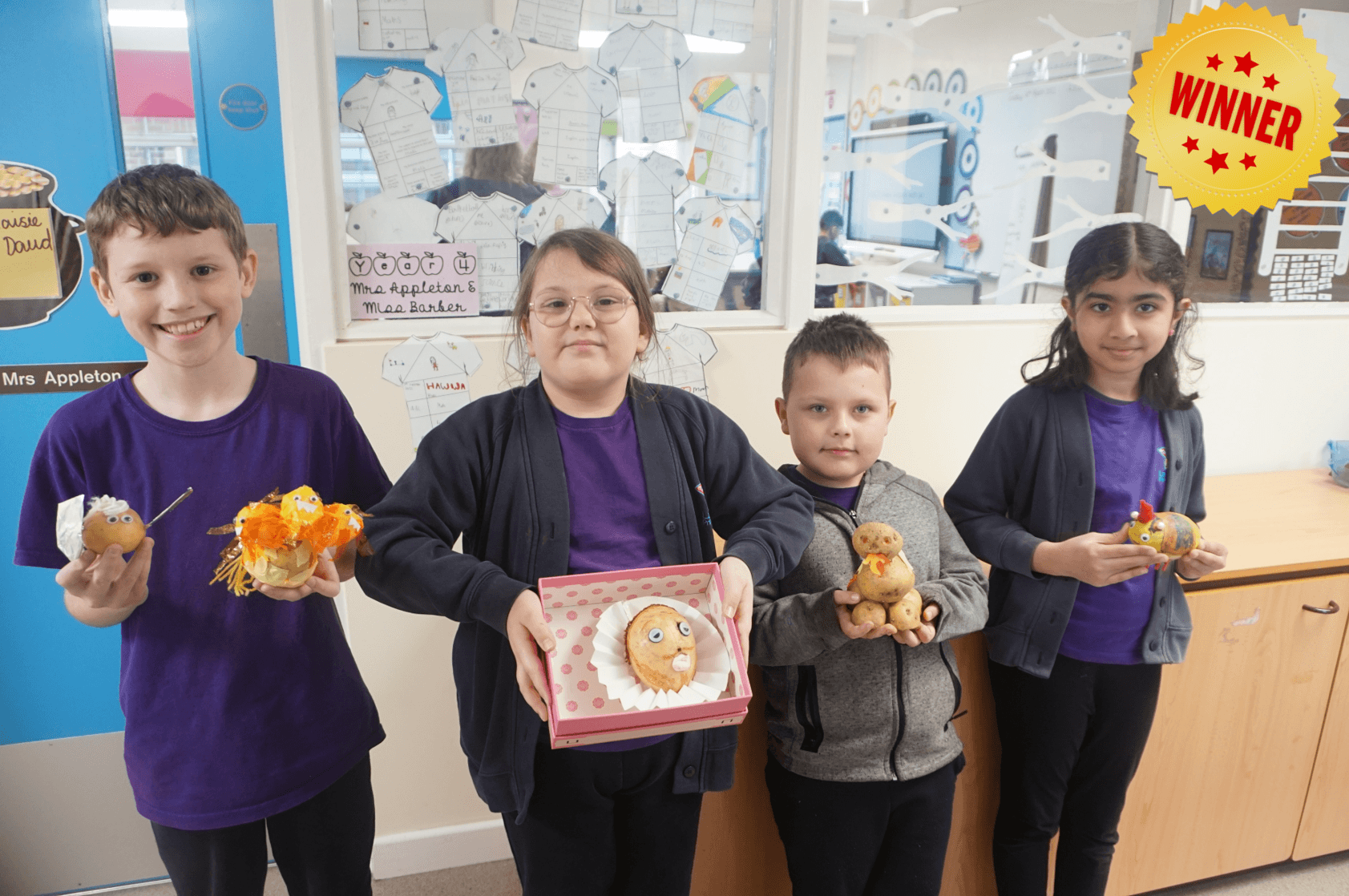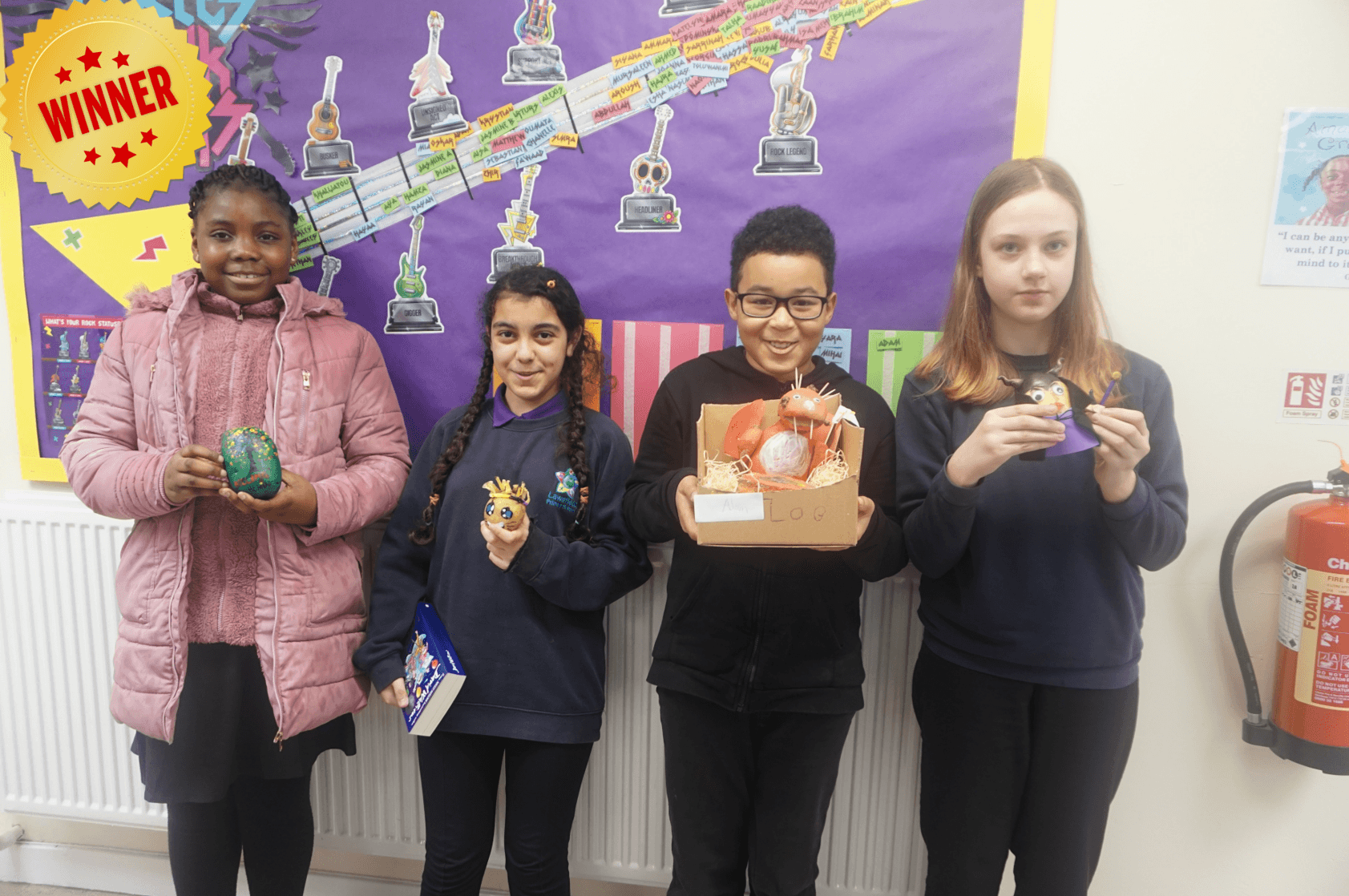 Robinwood January 2022
Years 5 and Year 6 had a great time at Robinwood in Wrexham in January.

They challenged themselves on the activities and we were extremely proud of their achievements.
They showed tremendous resilience when things were out of their comfort zone and supported each other to succeed.
Alongside all of that, they had great fun and were a pleasure to be with!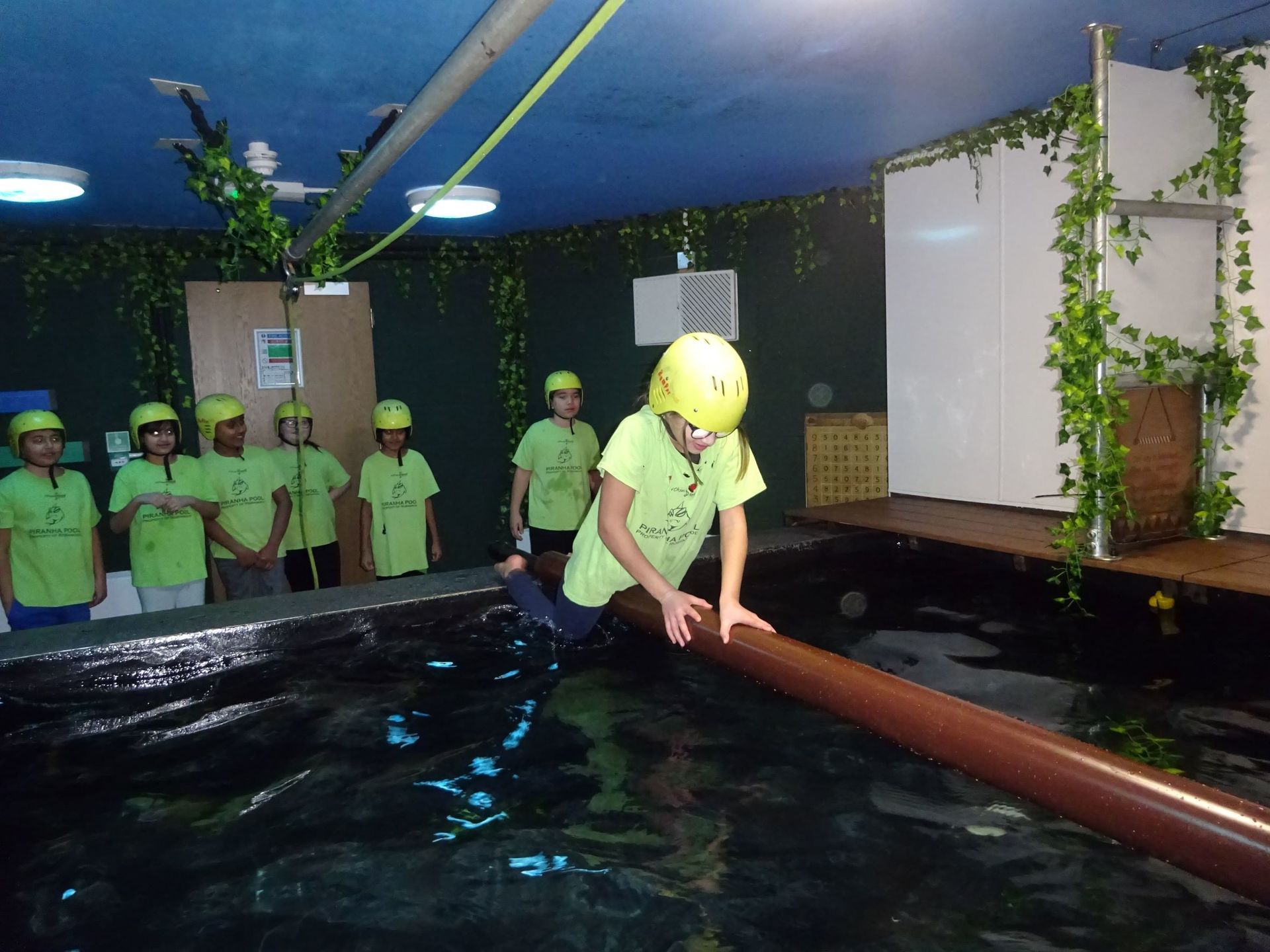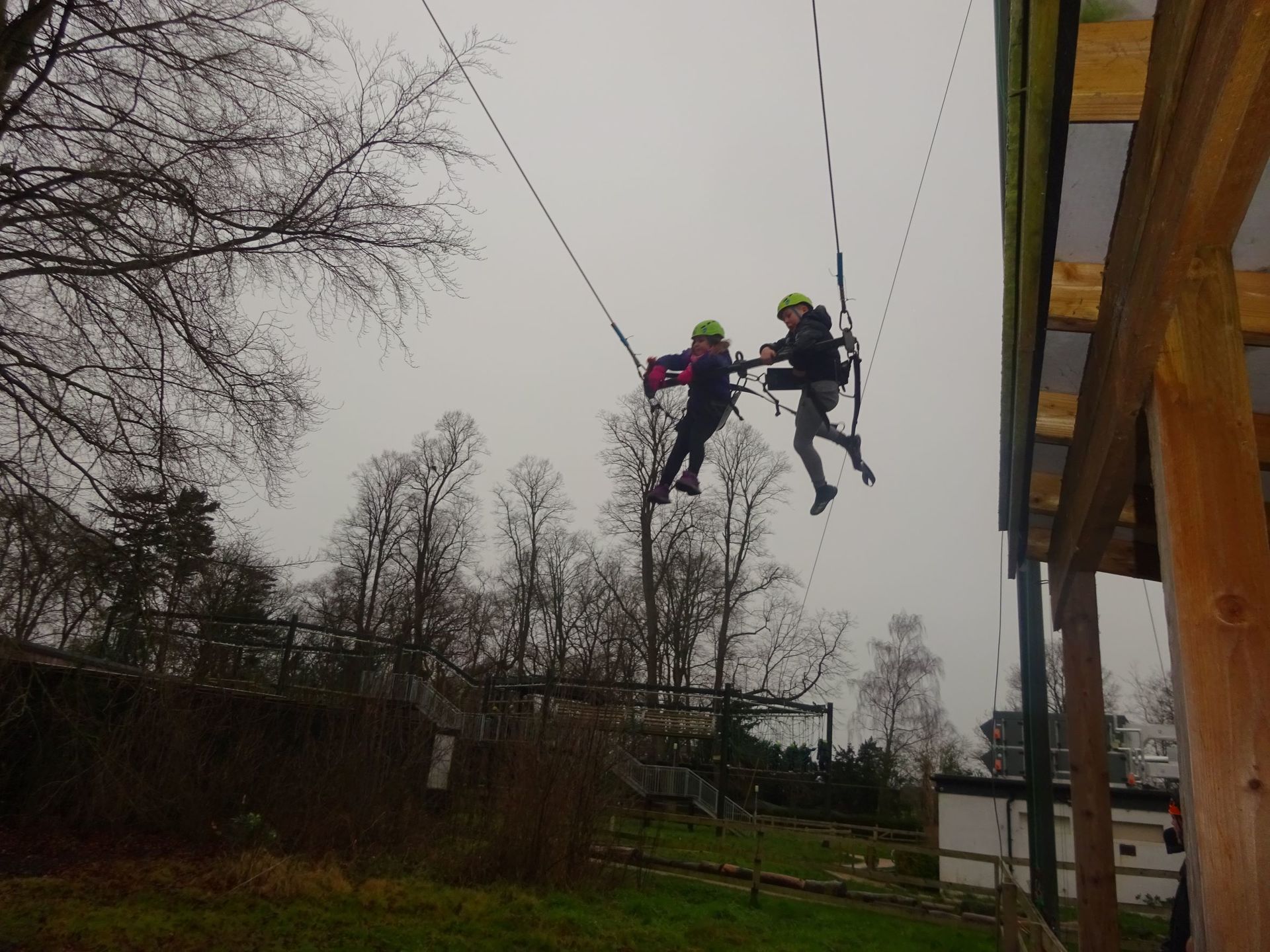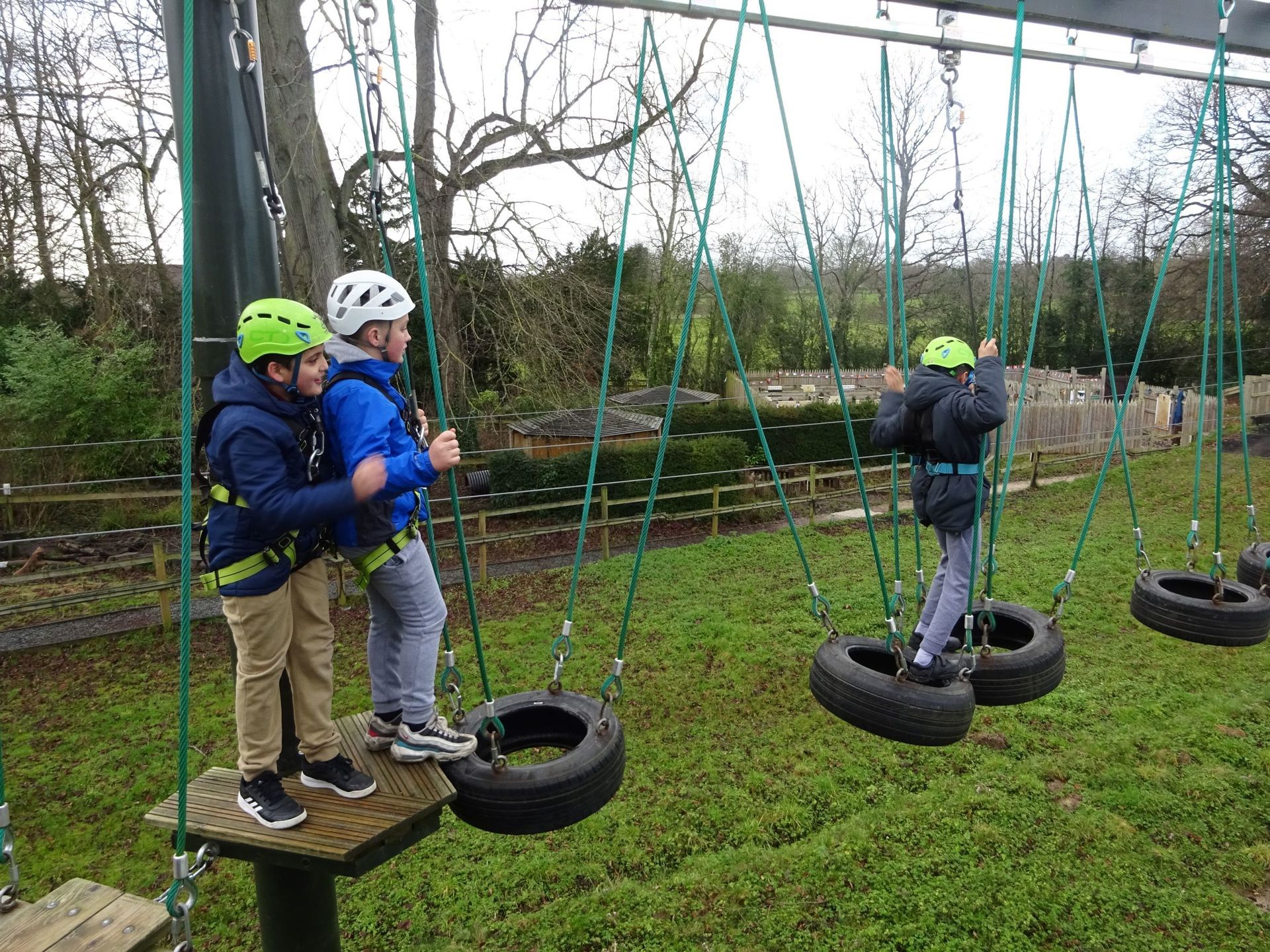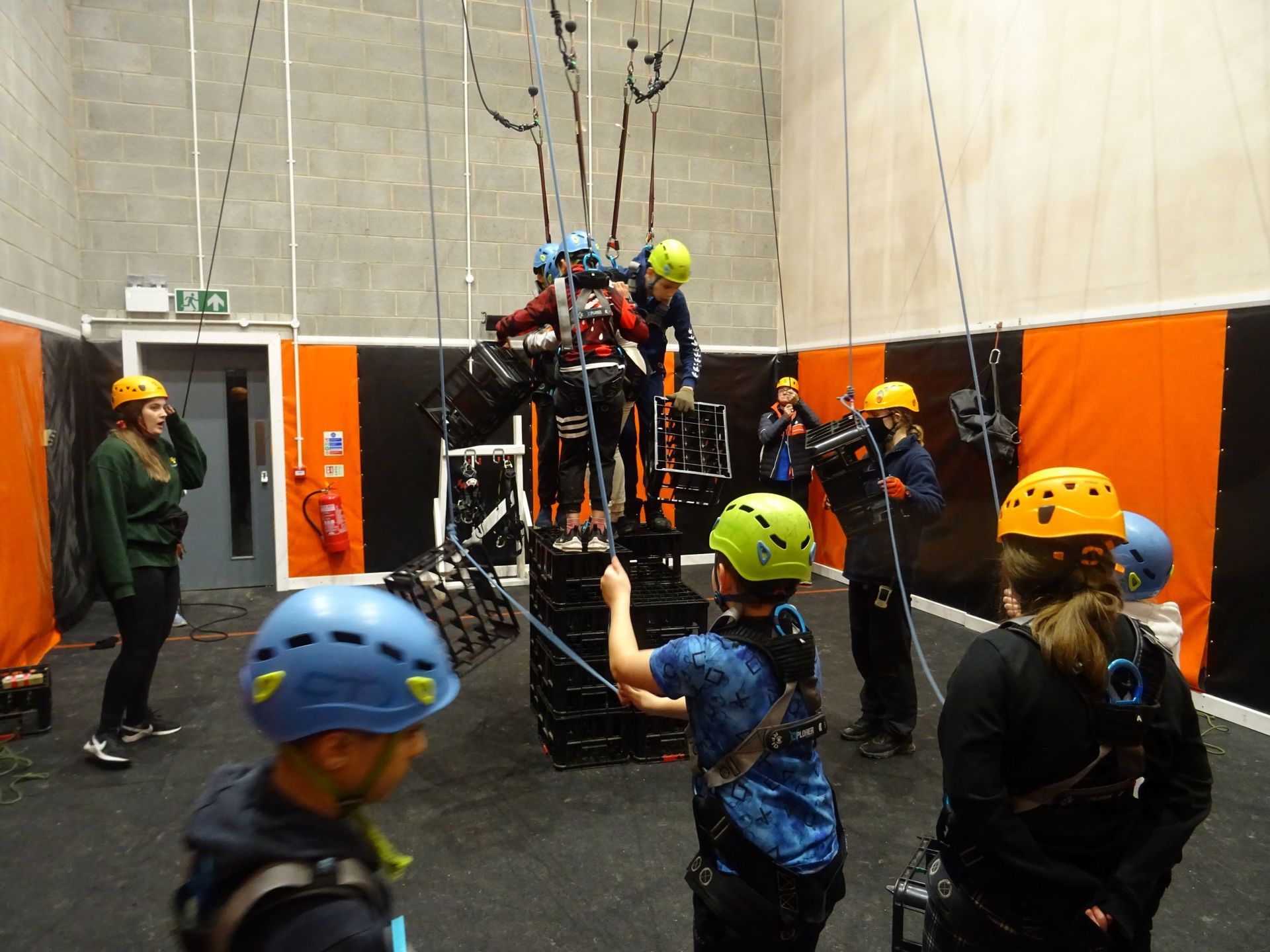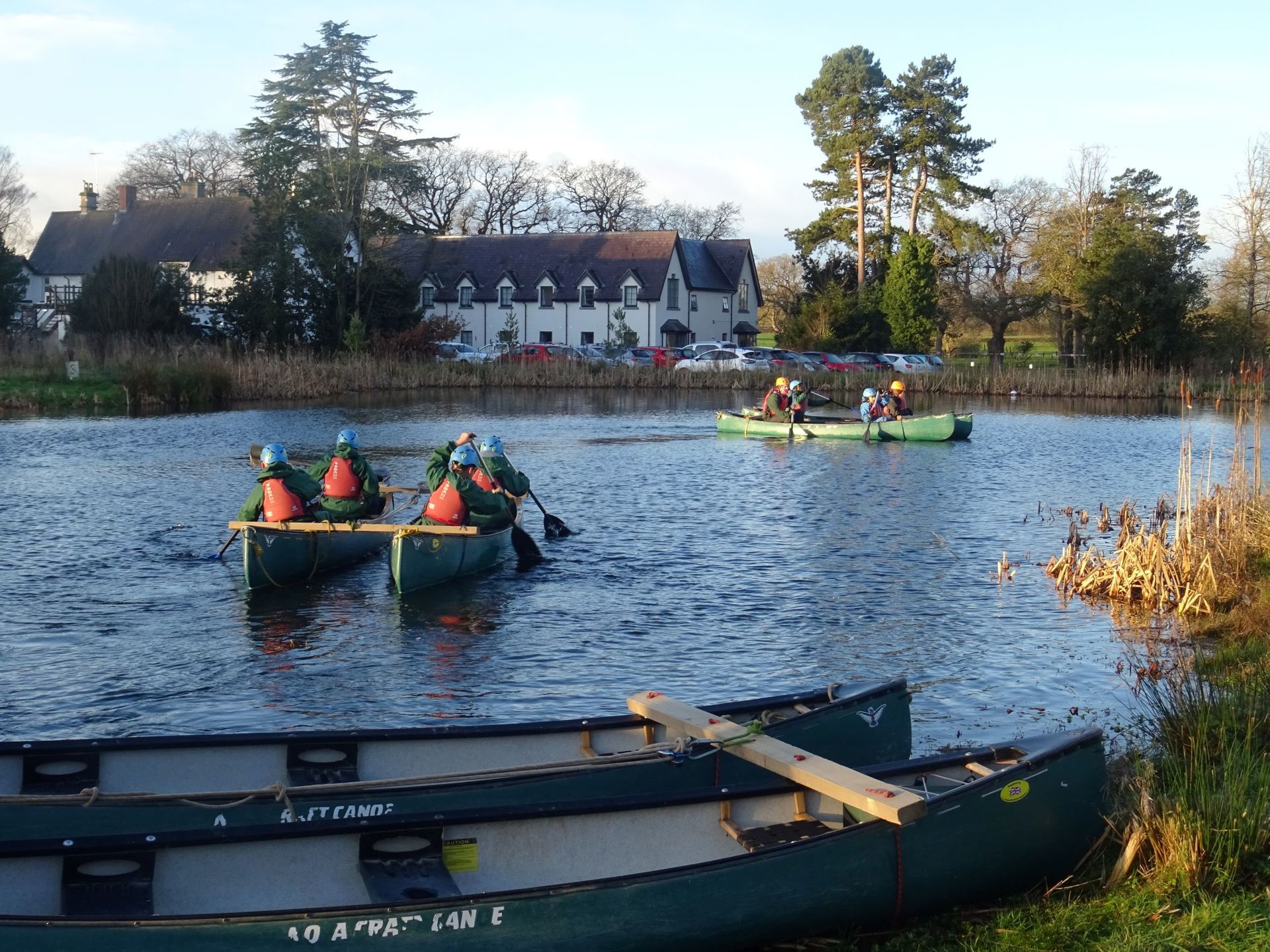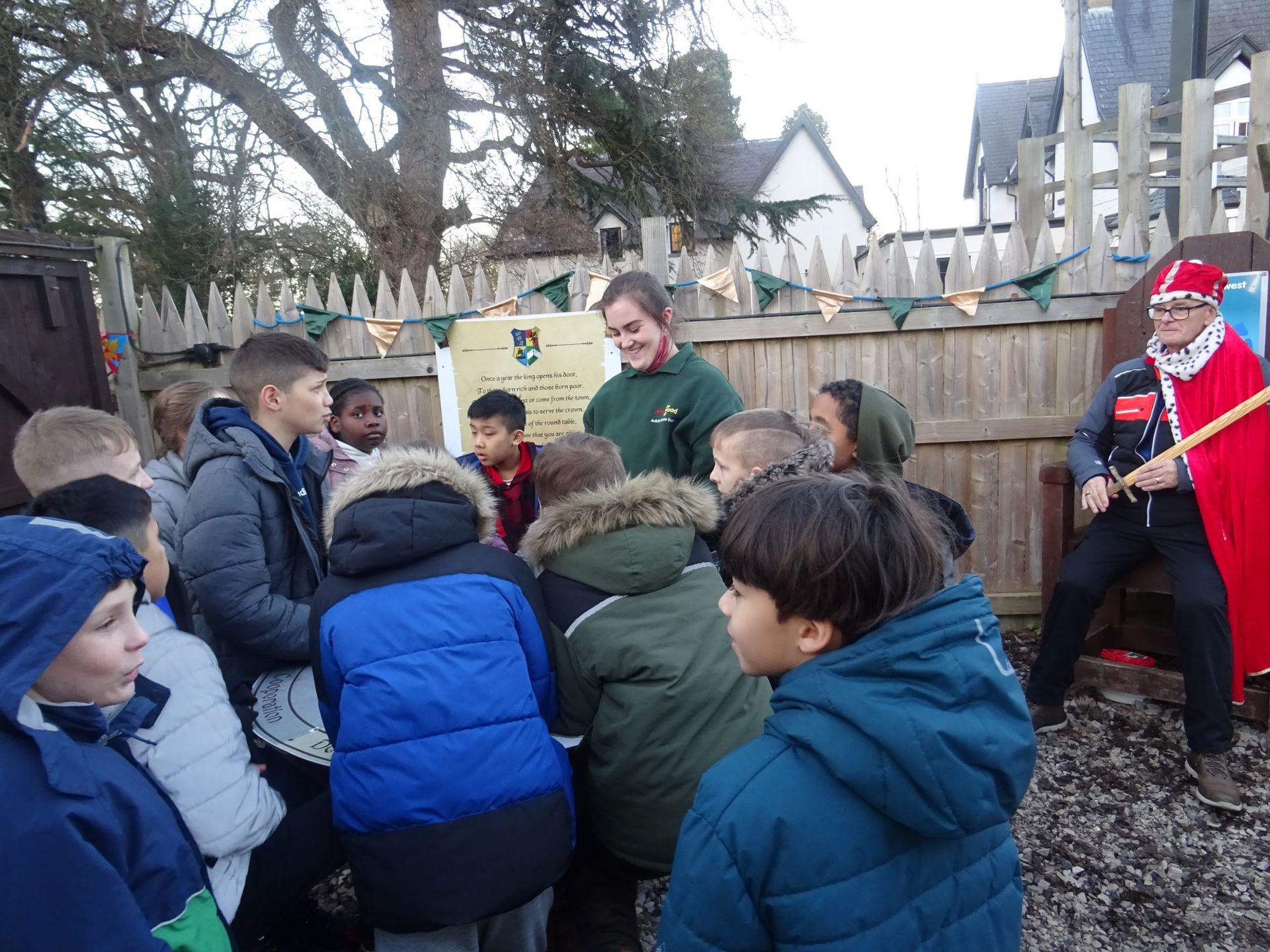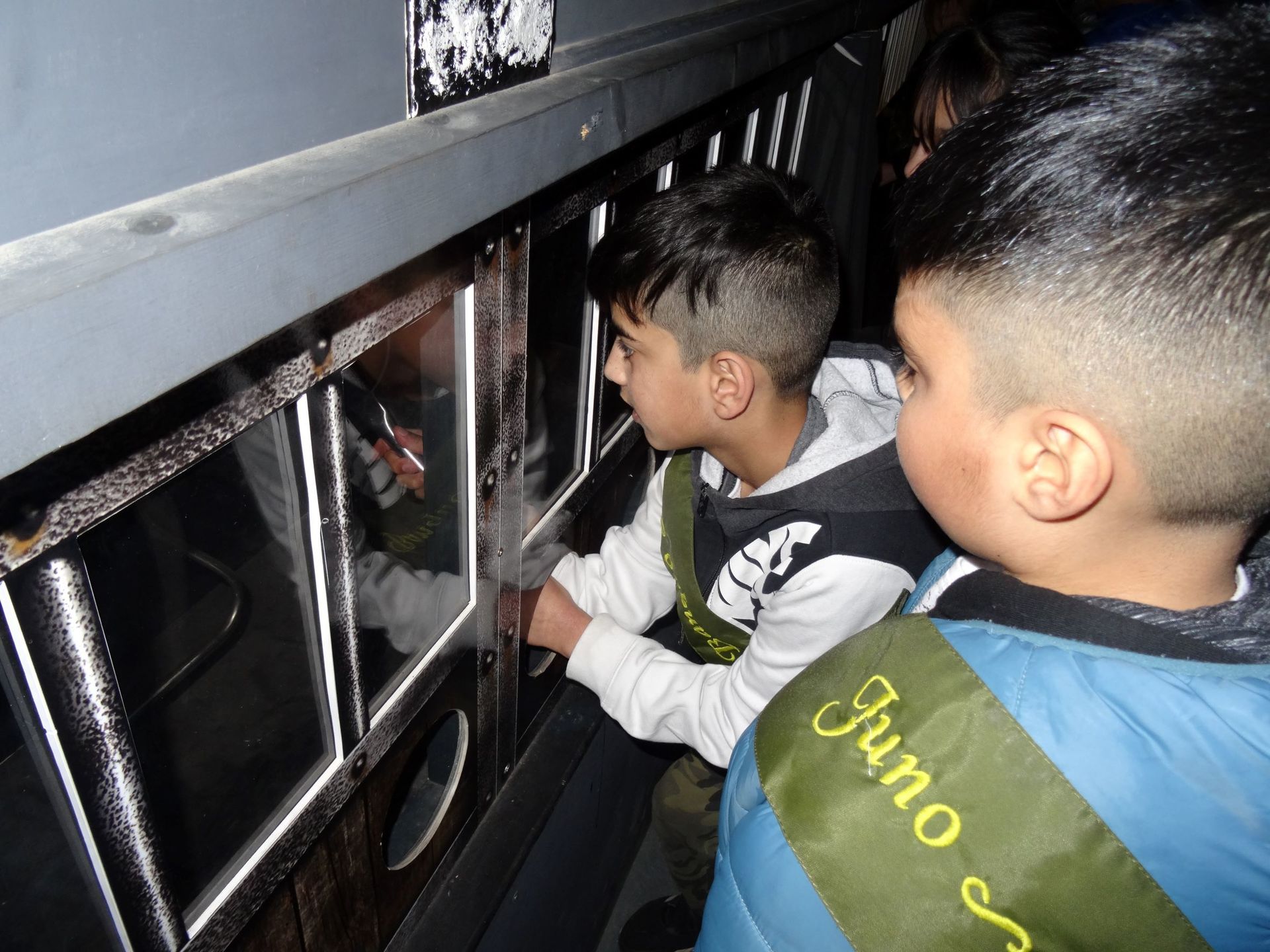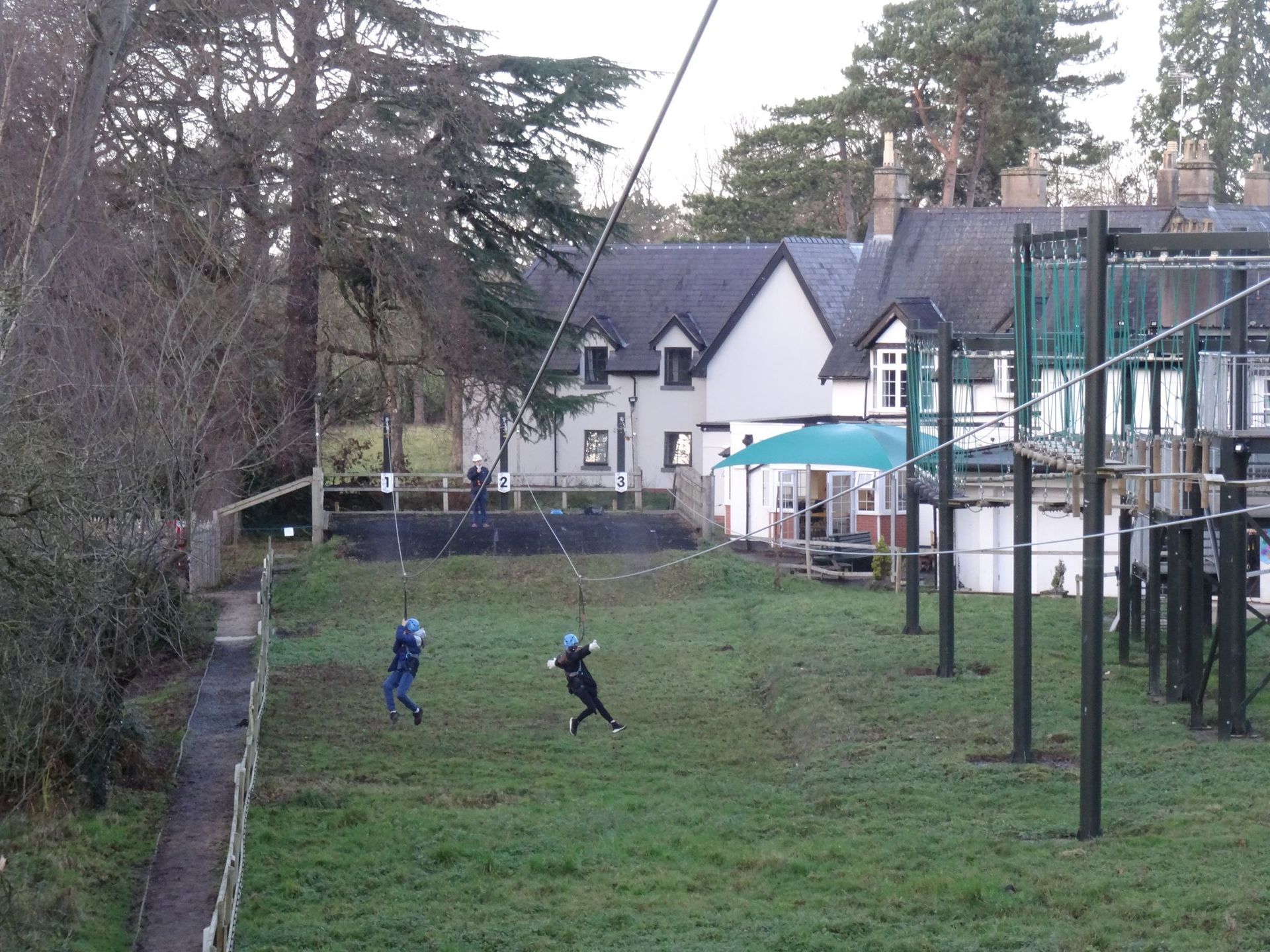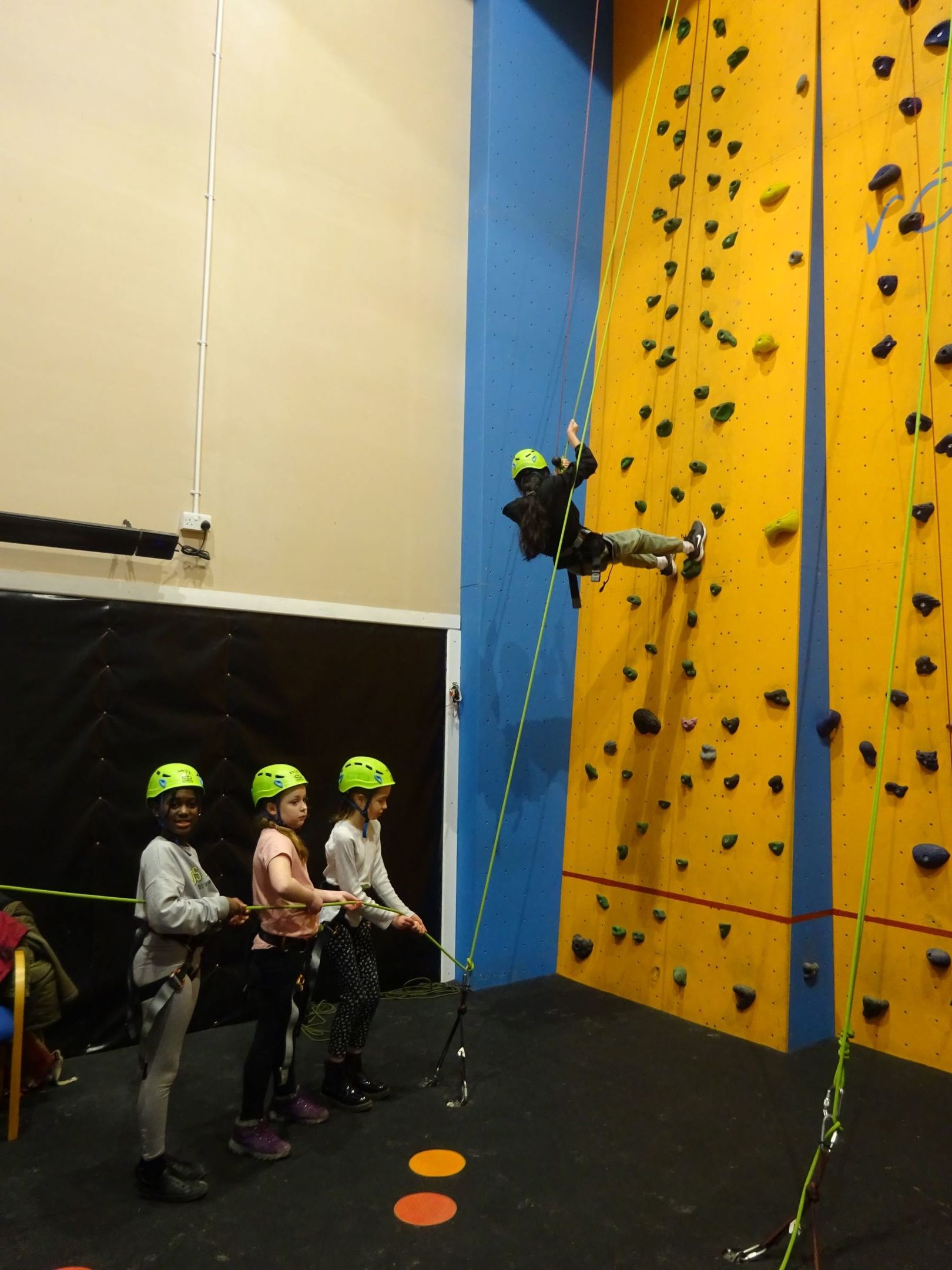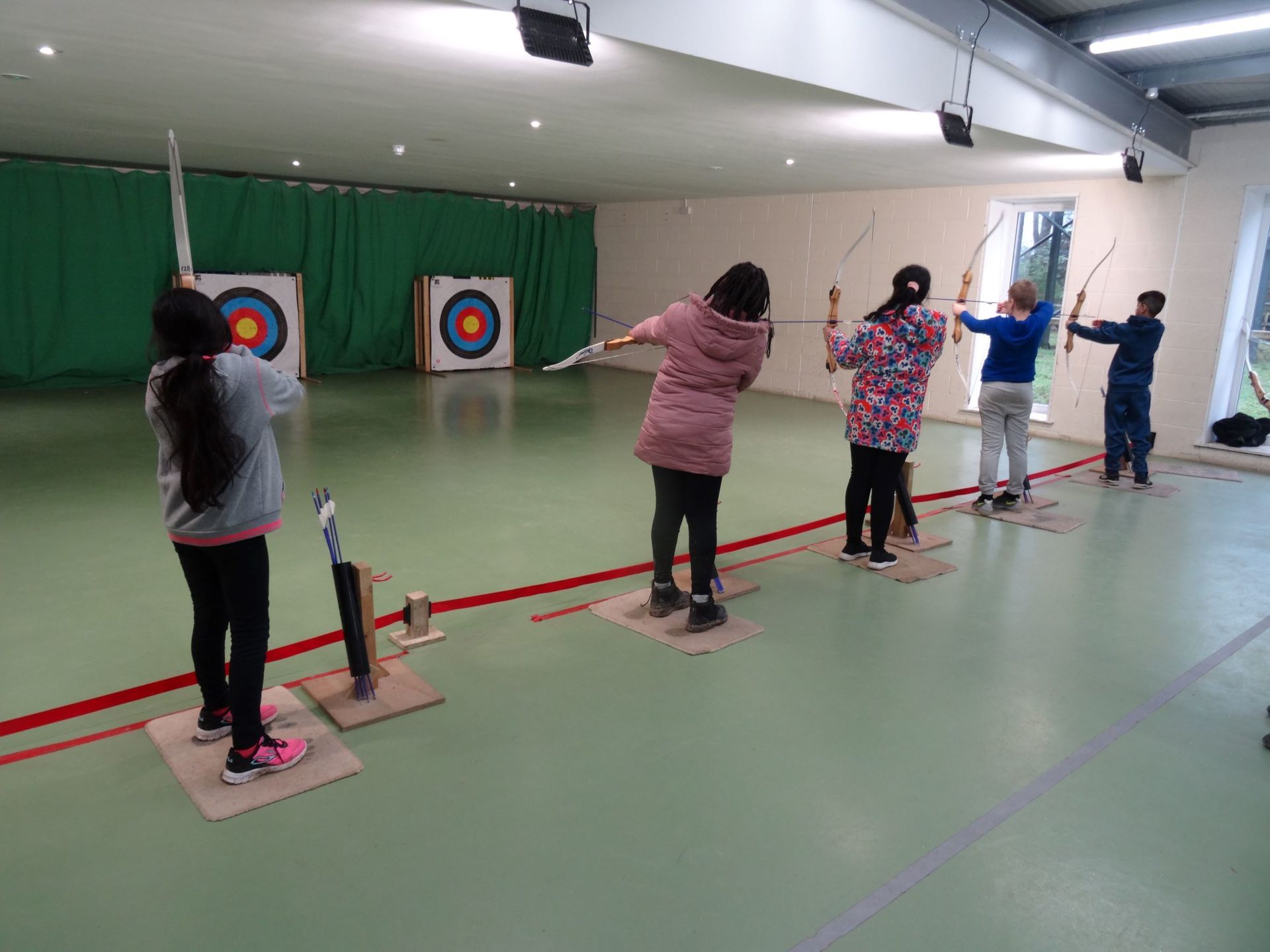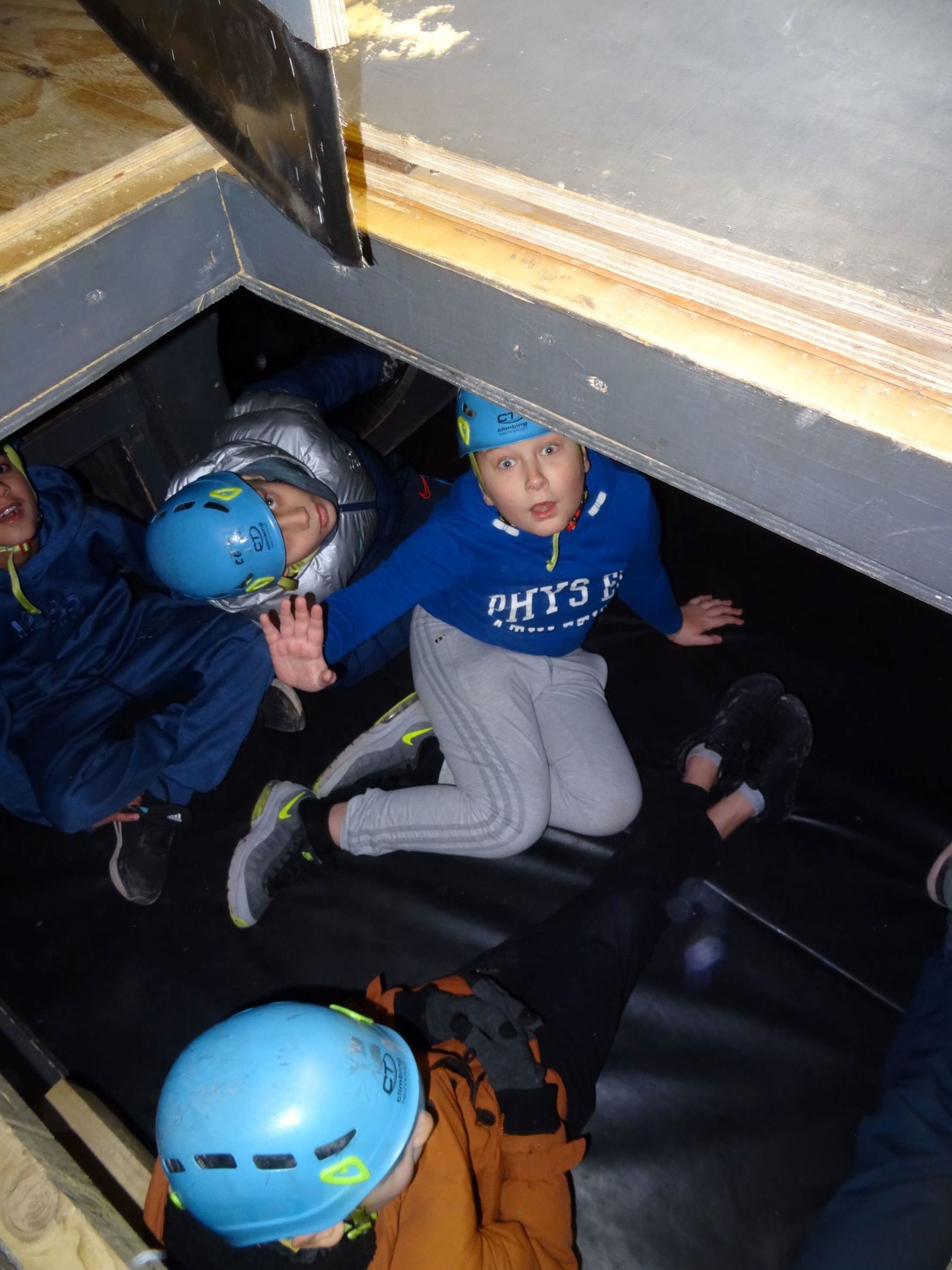 Rock Star Day


We had a fabulous day in school where we relaunched TTRockstars with the children.

They enjoyed dressing up and taking part in lots of times tables activities.
We also invited Rock Steady who performed for the children and ran music workshops. It was a great day.
Keep on rocking and times tabling!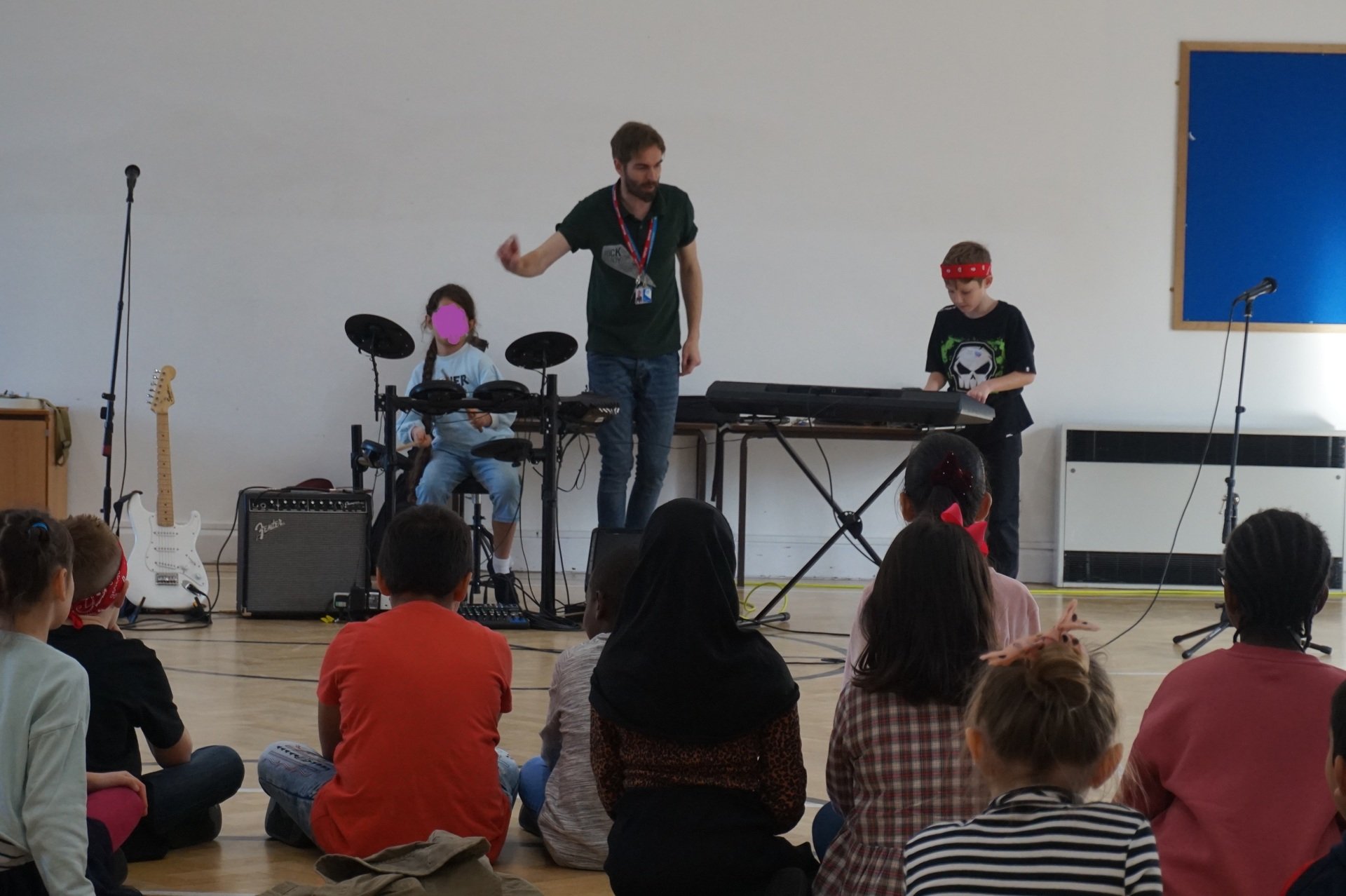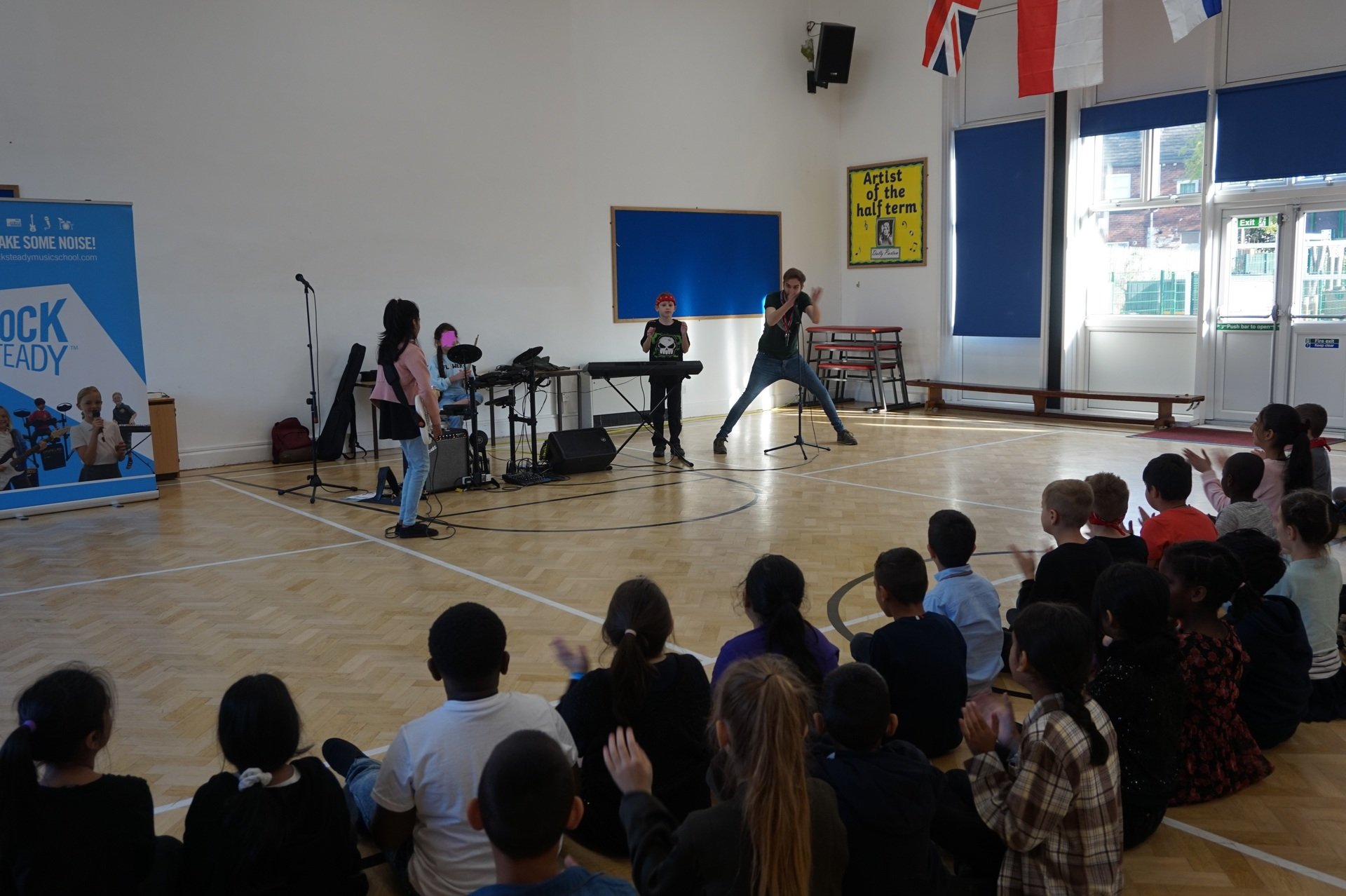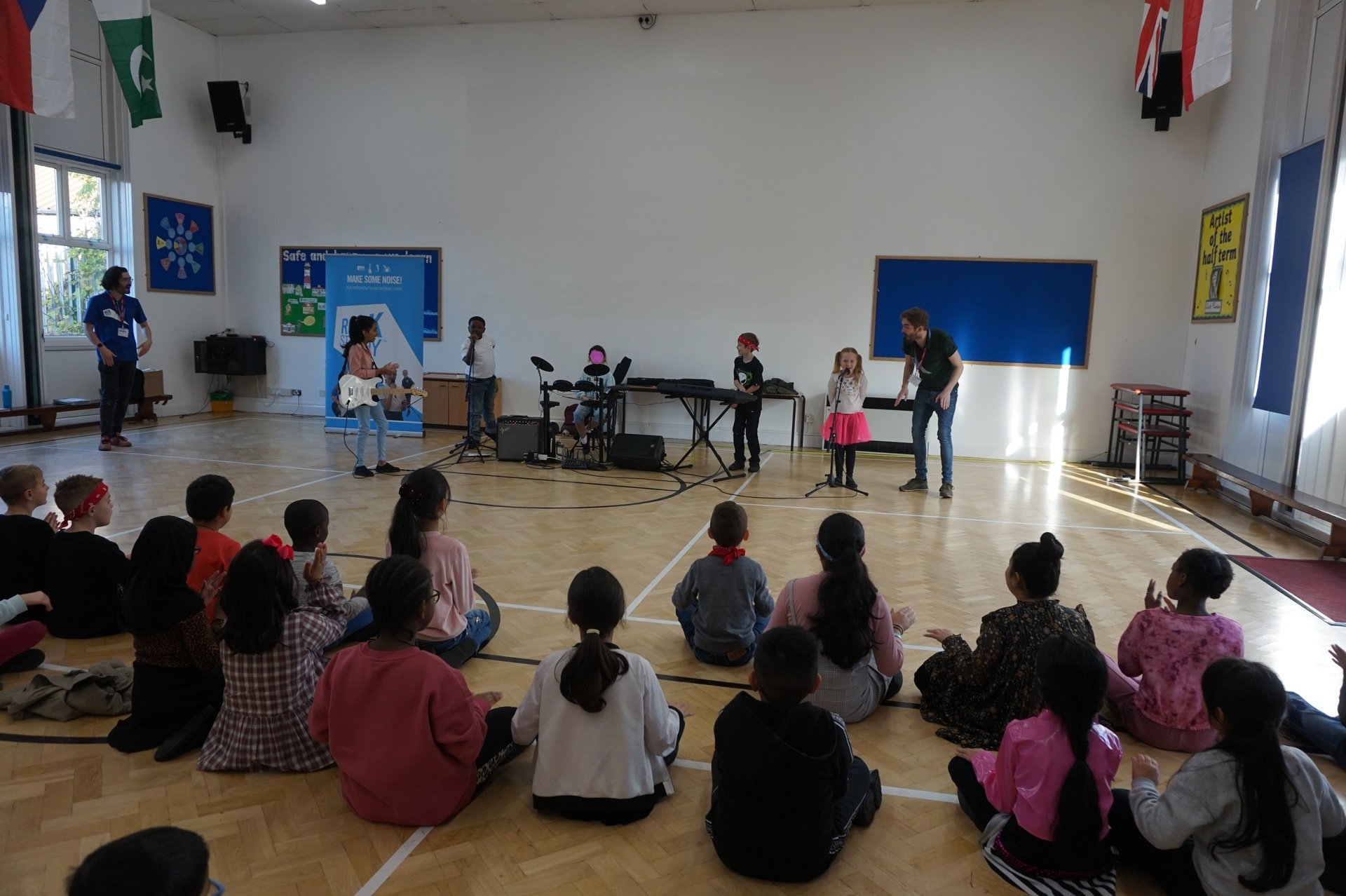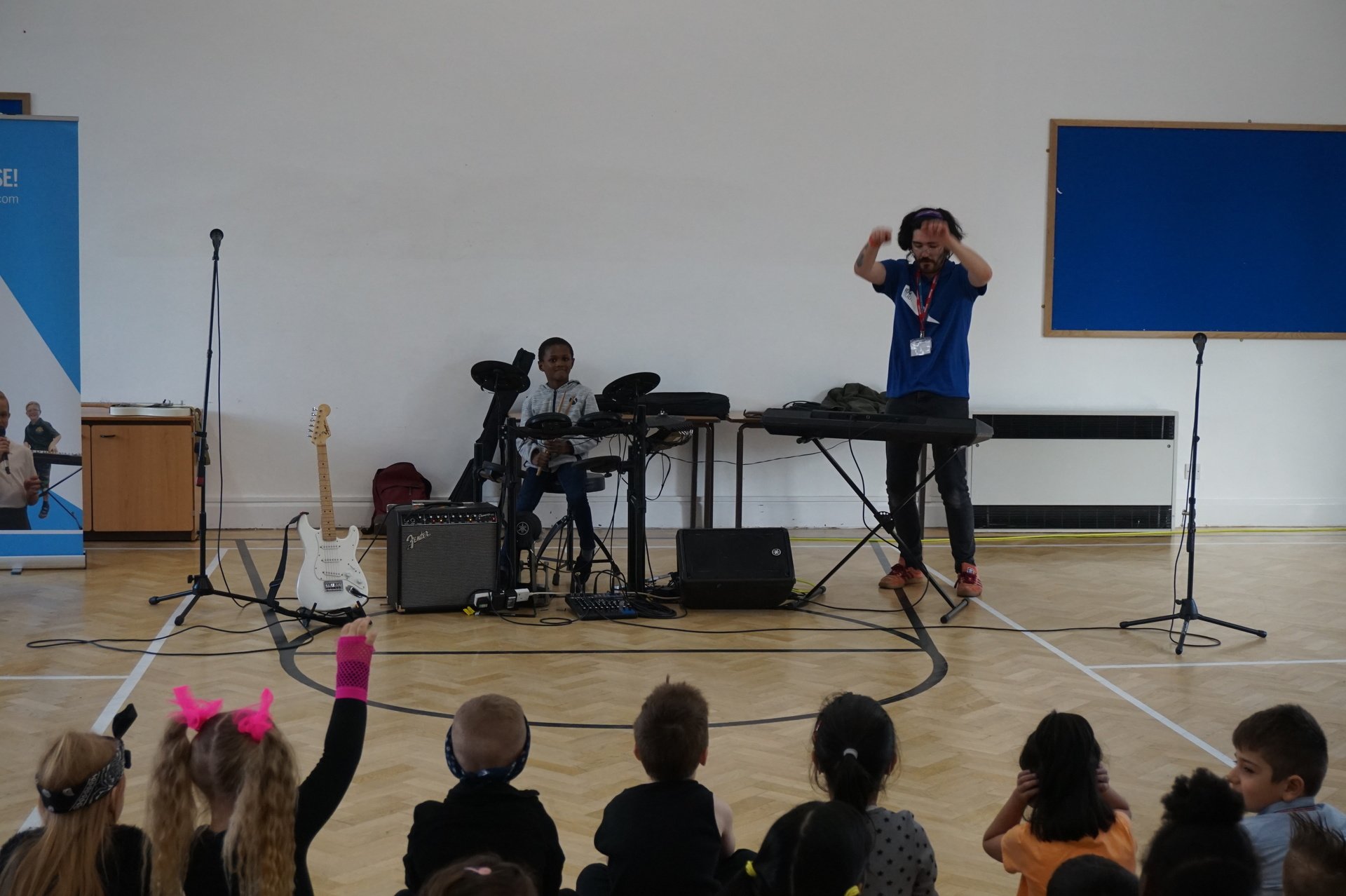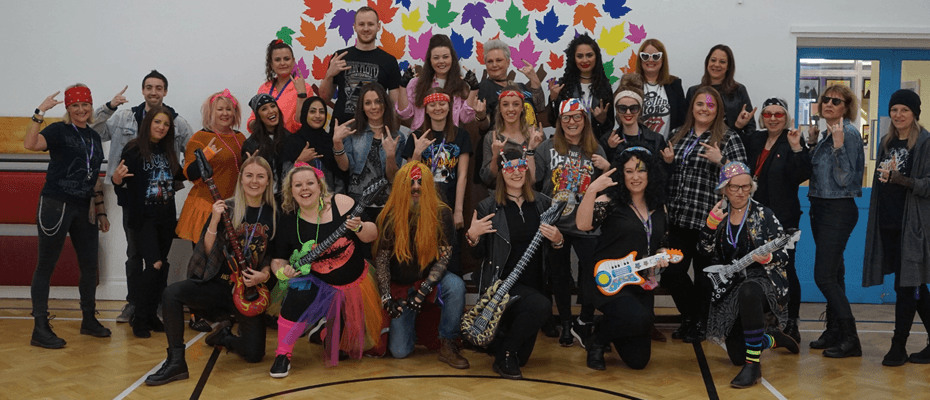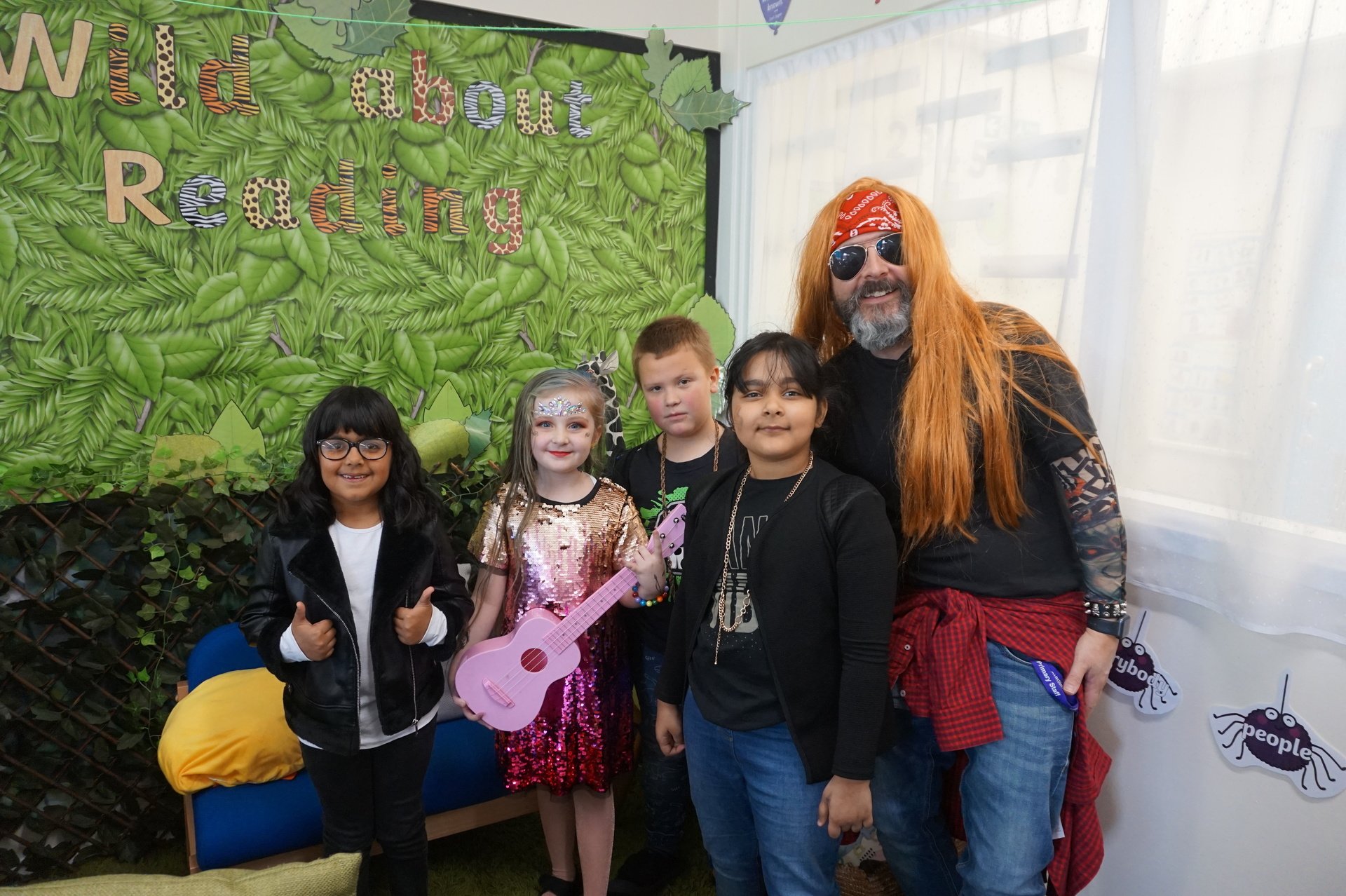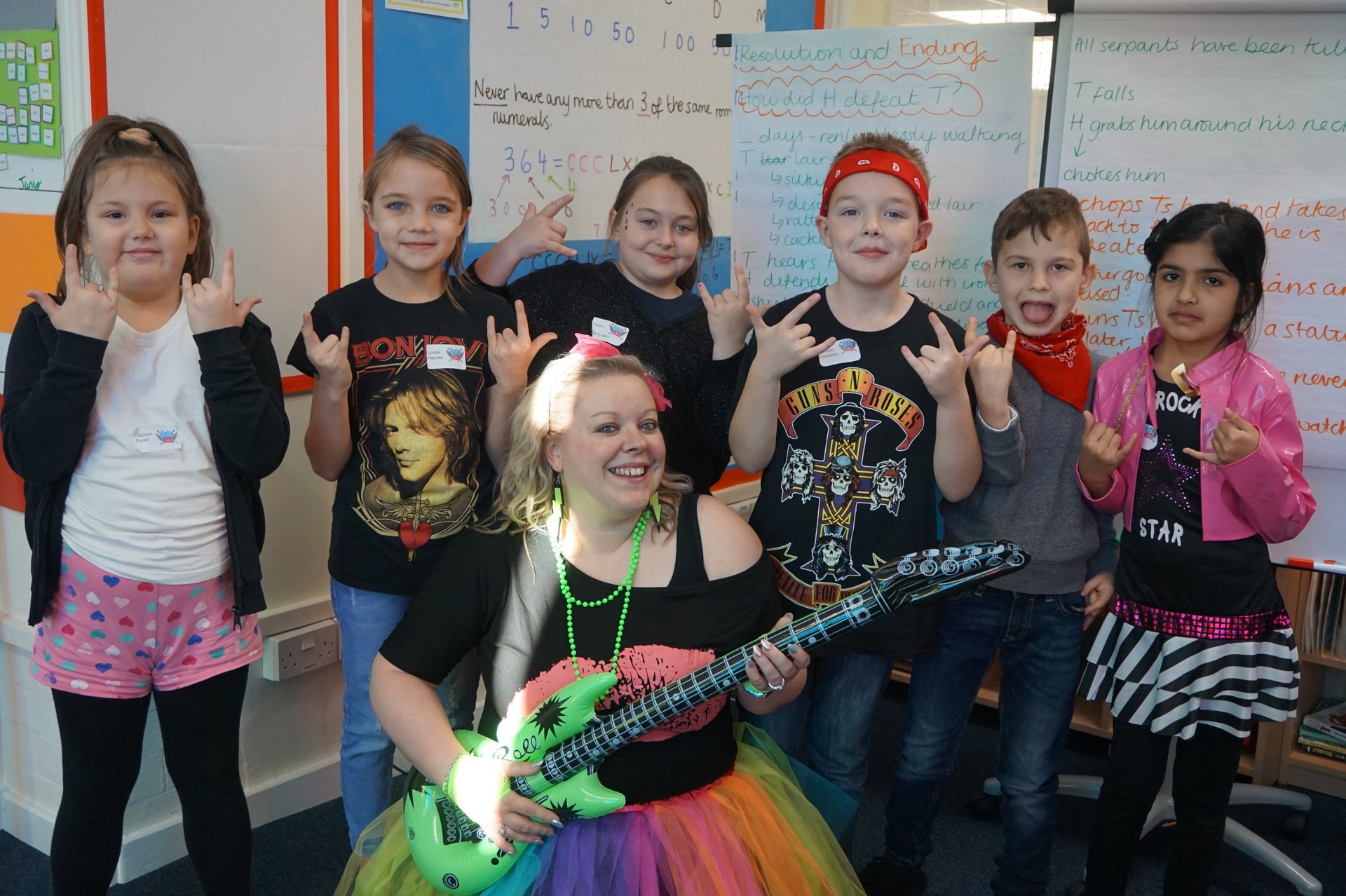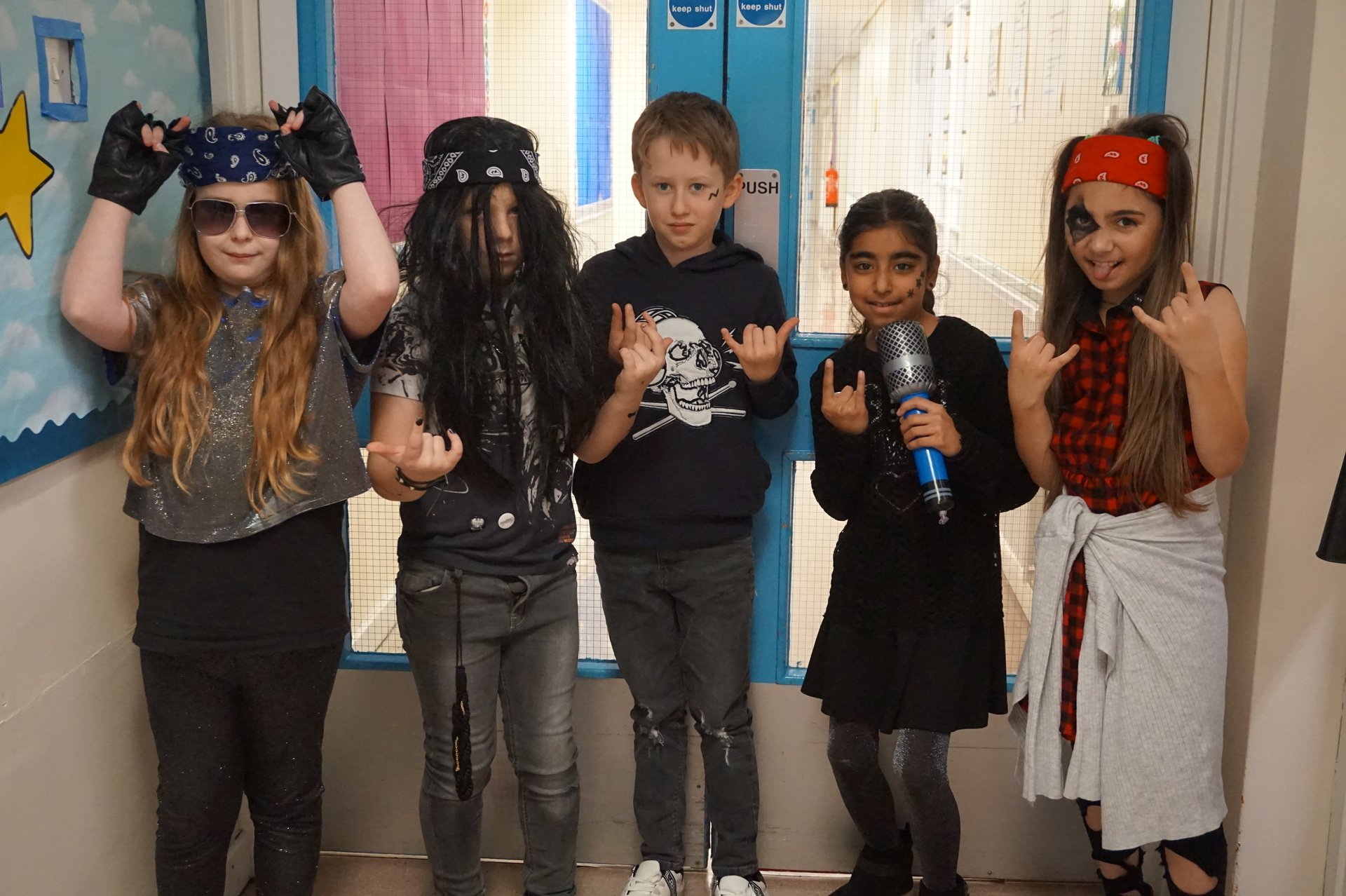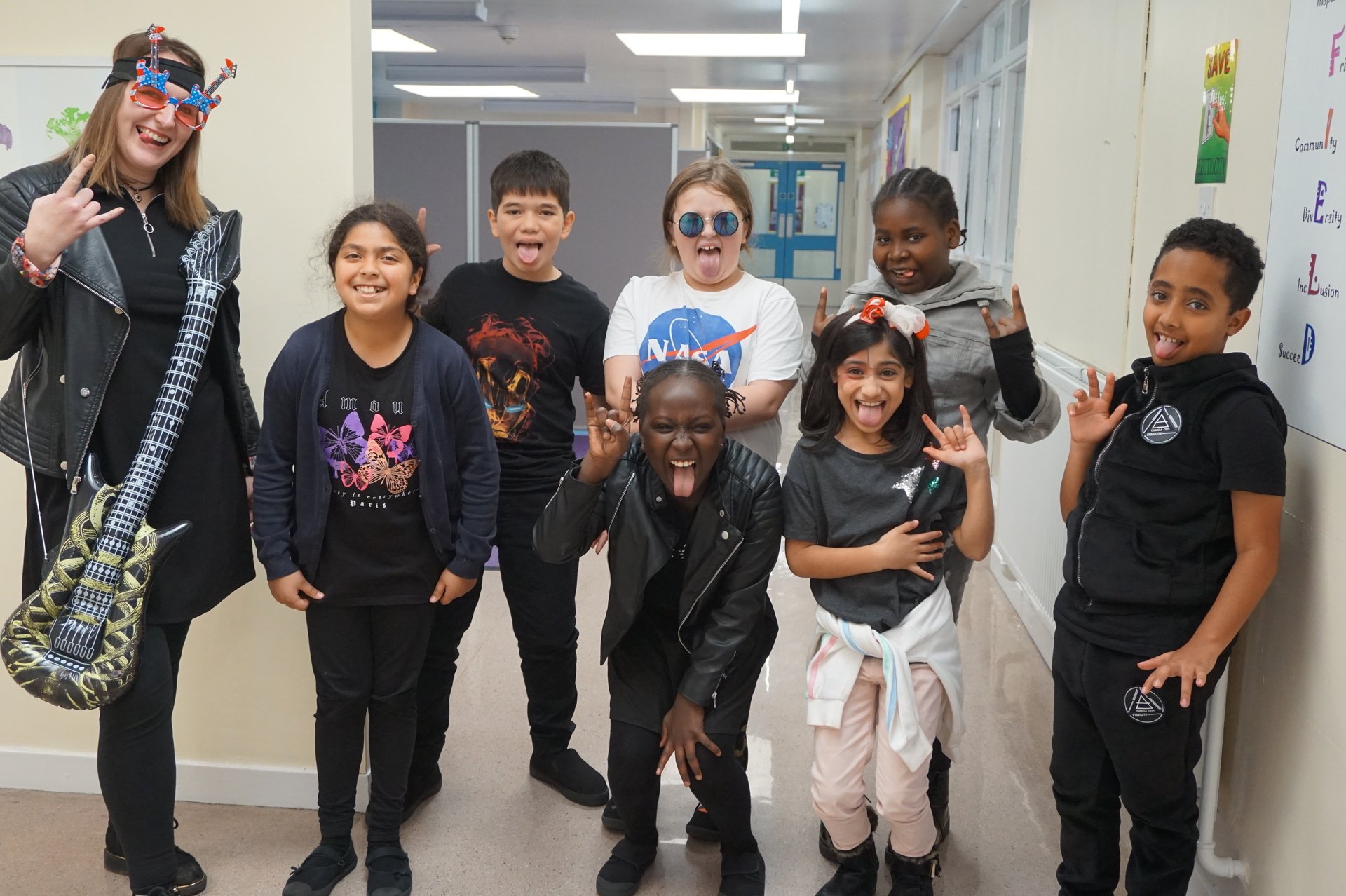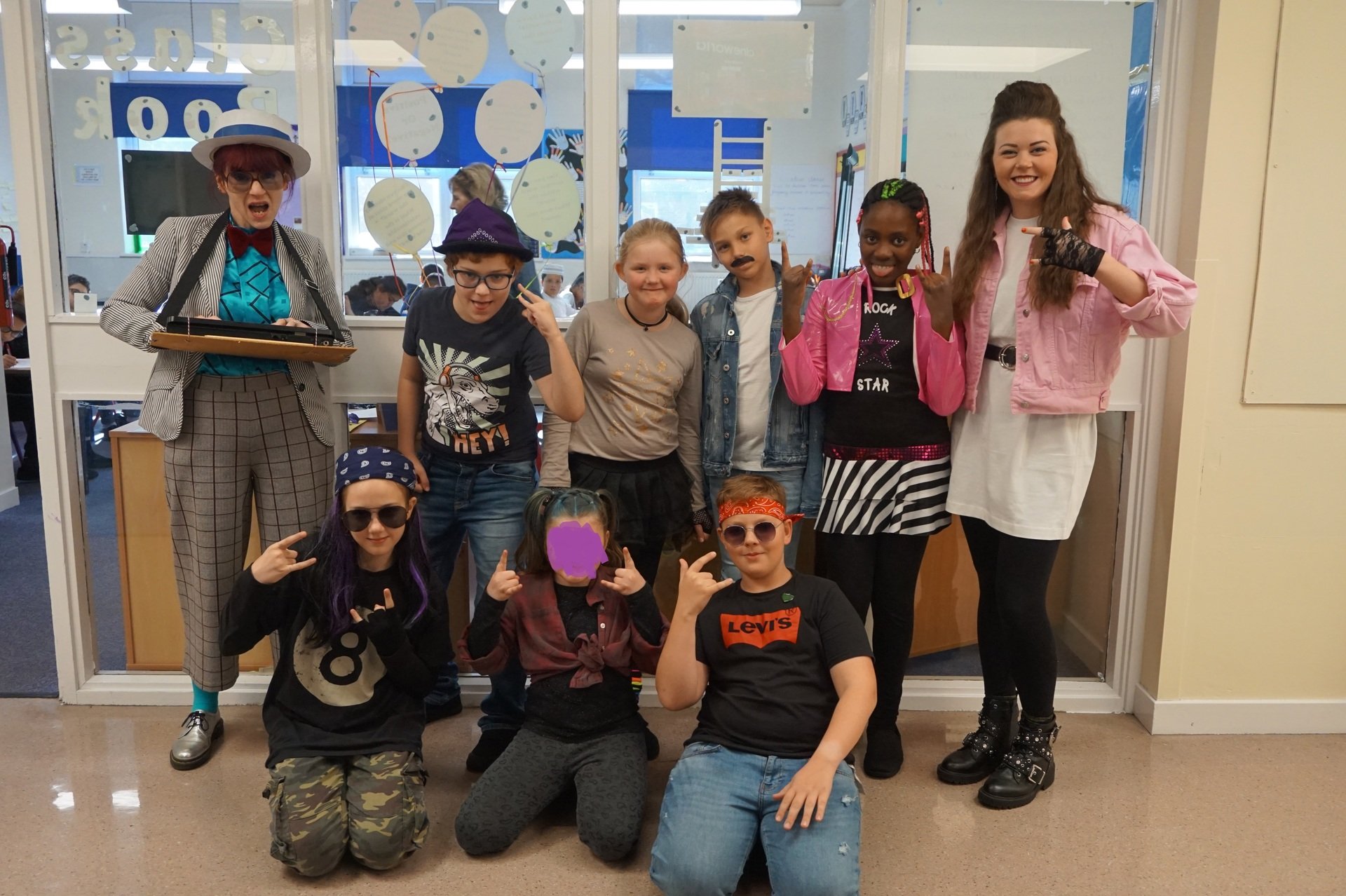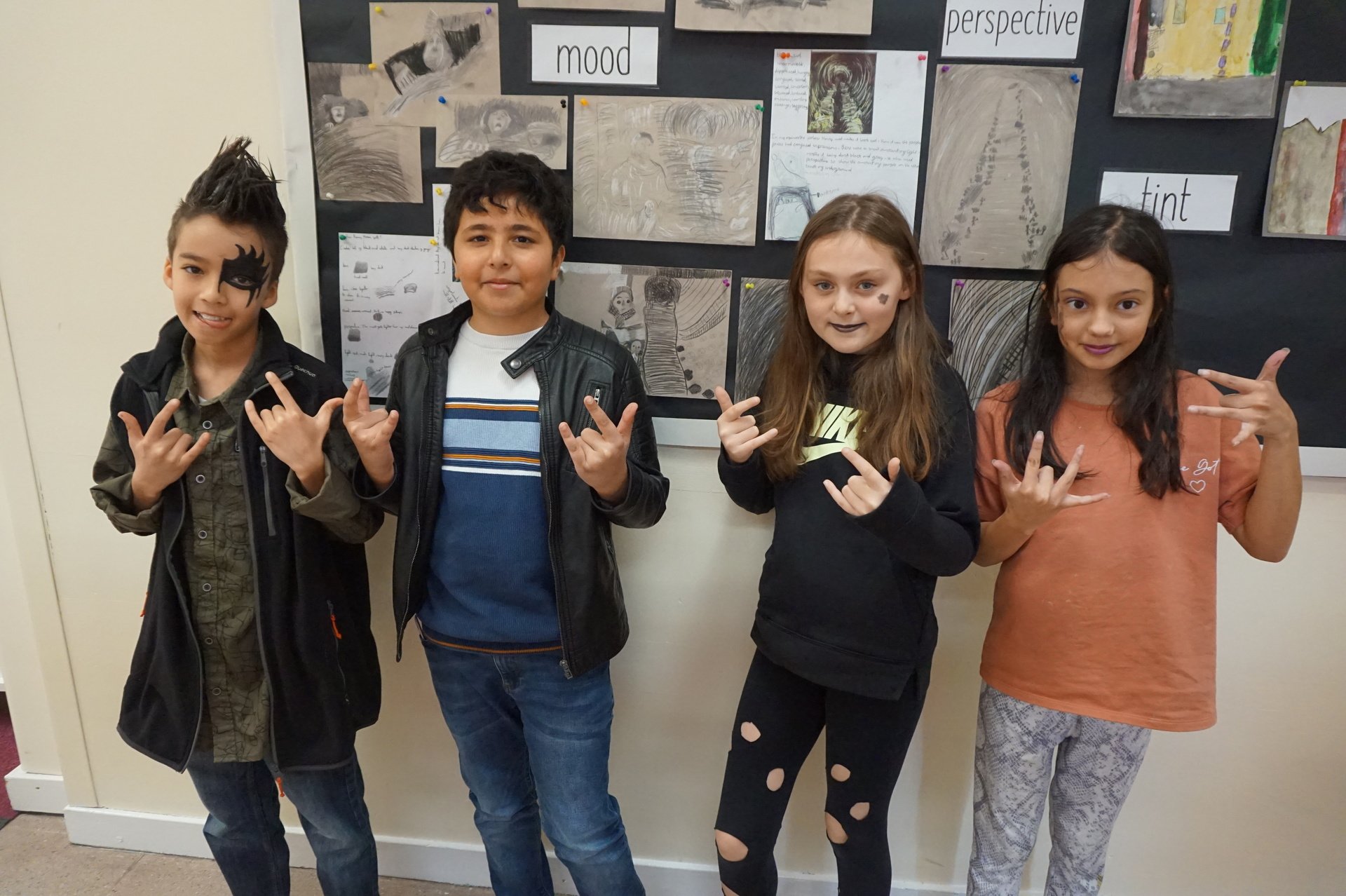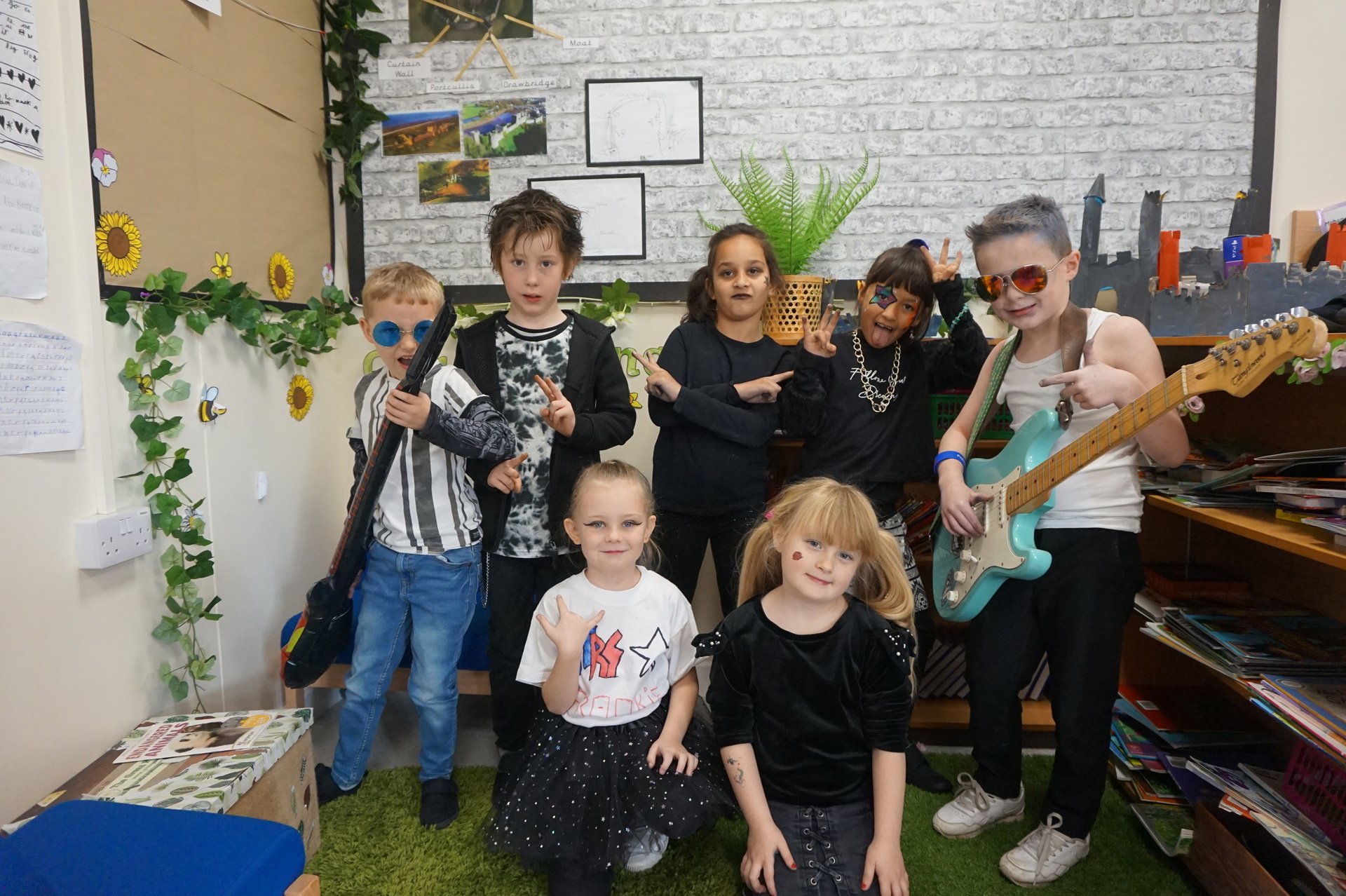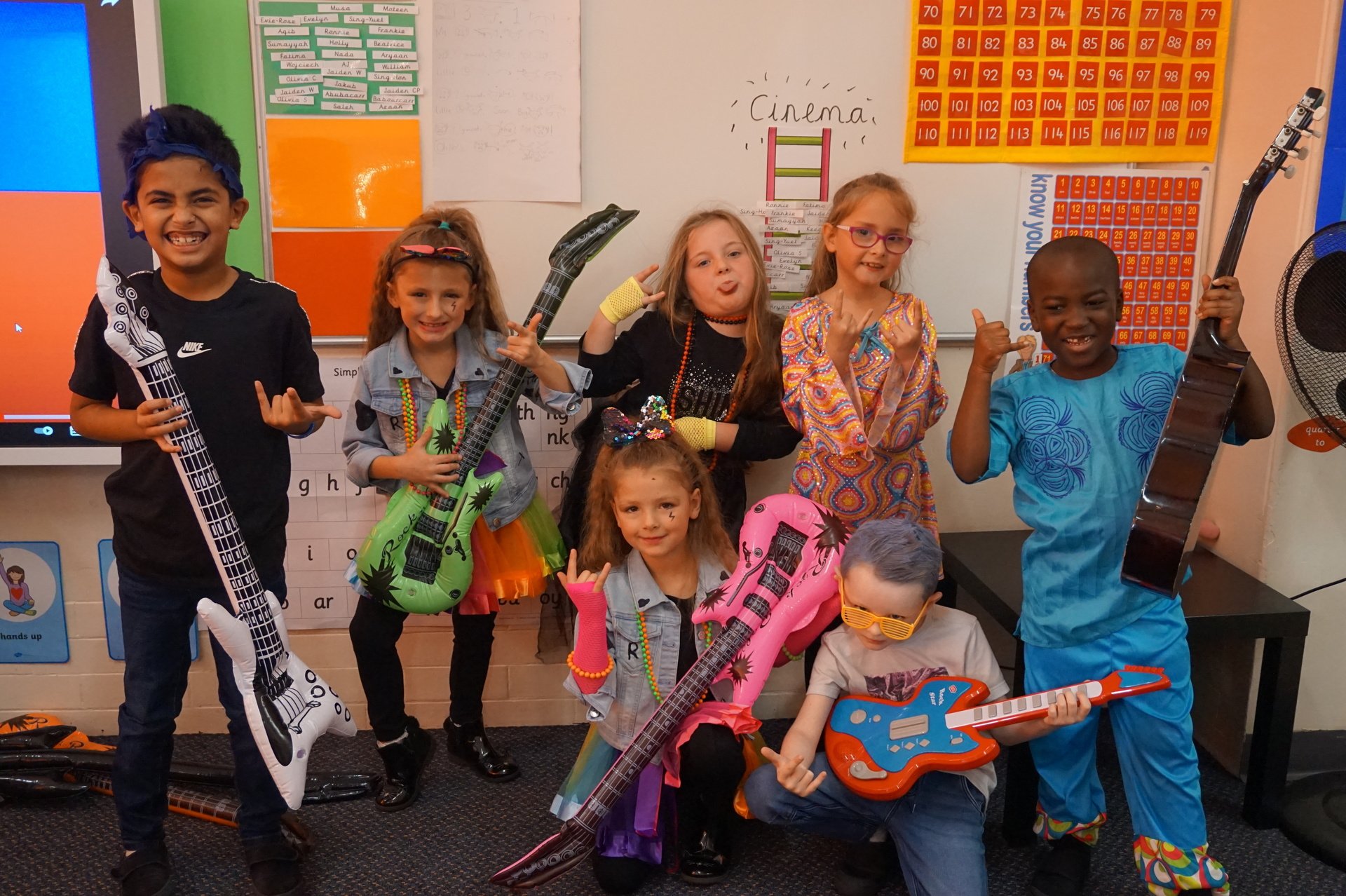 COP26 - Climate Action Rally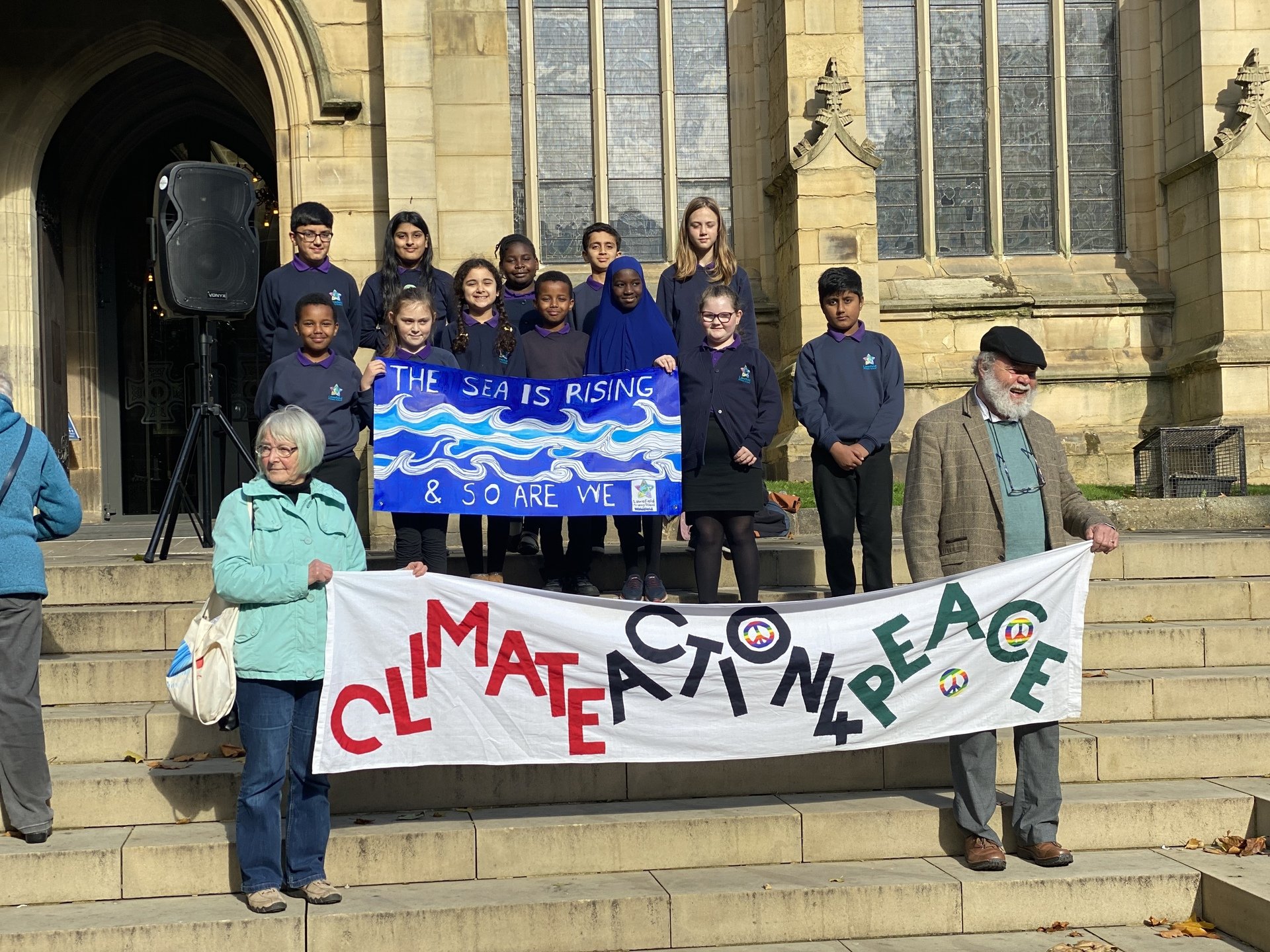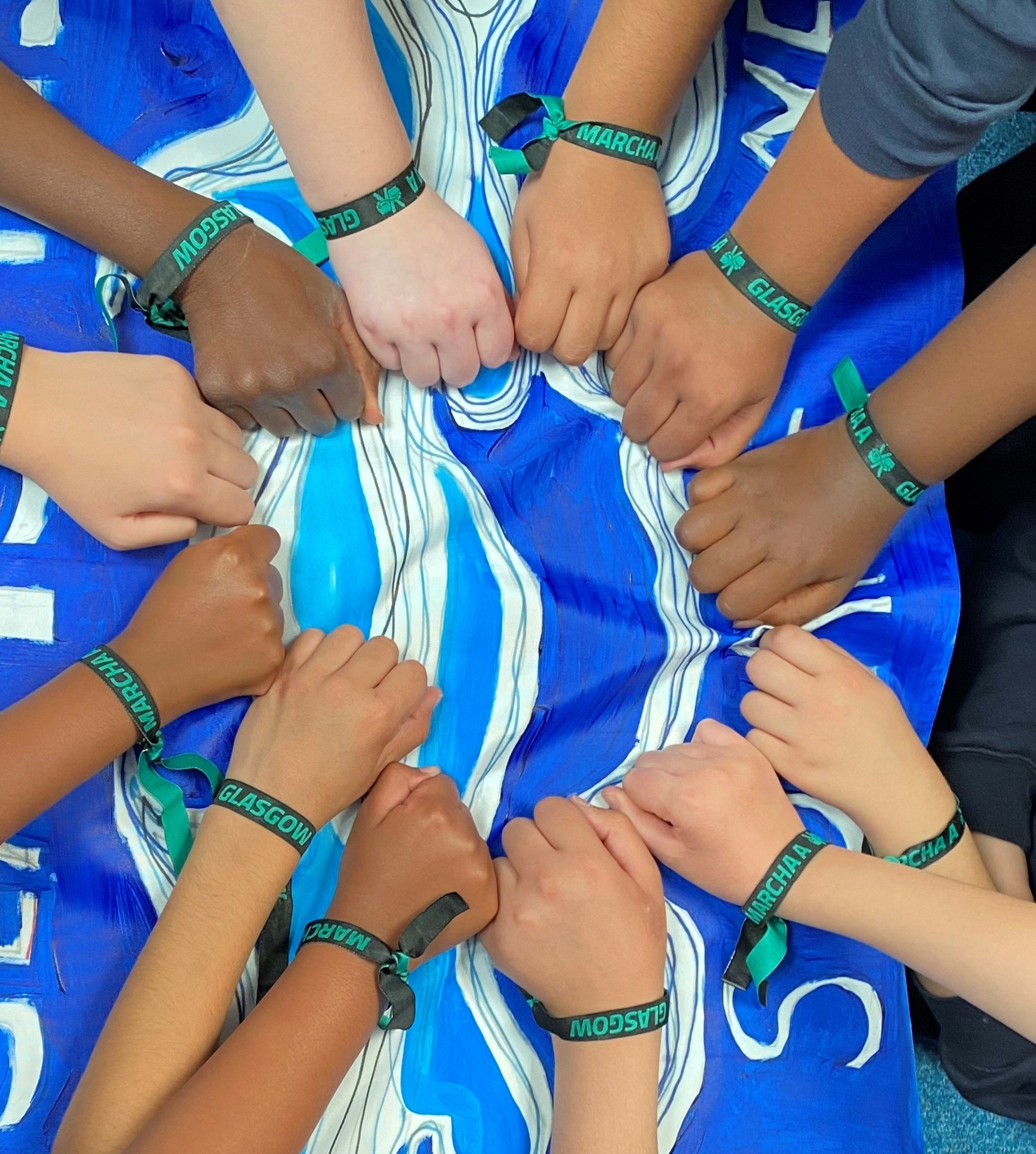 A group of Lawefield children took part in a climate action rally outside Wakefield Cathedral welcoming 12 activists travelling by foot from Spain through Wakefield on their way to a key climate change summit in Glasgow.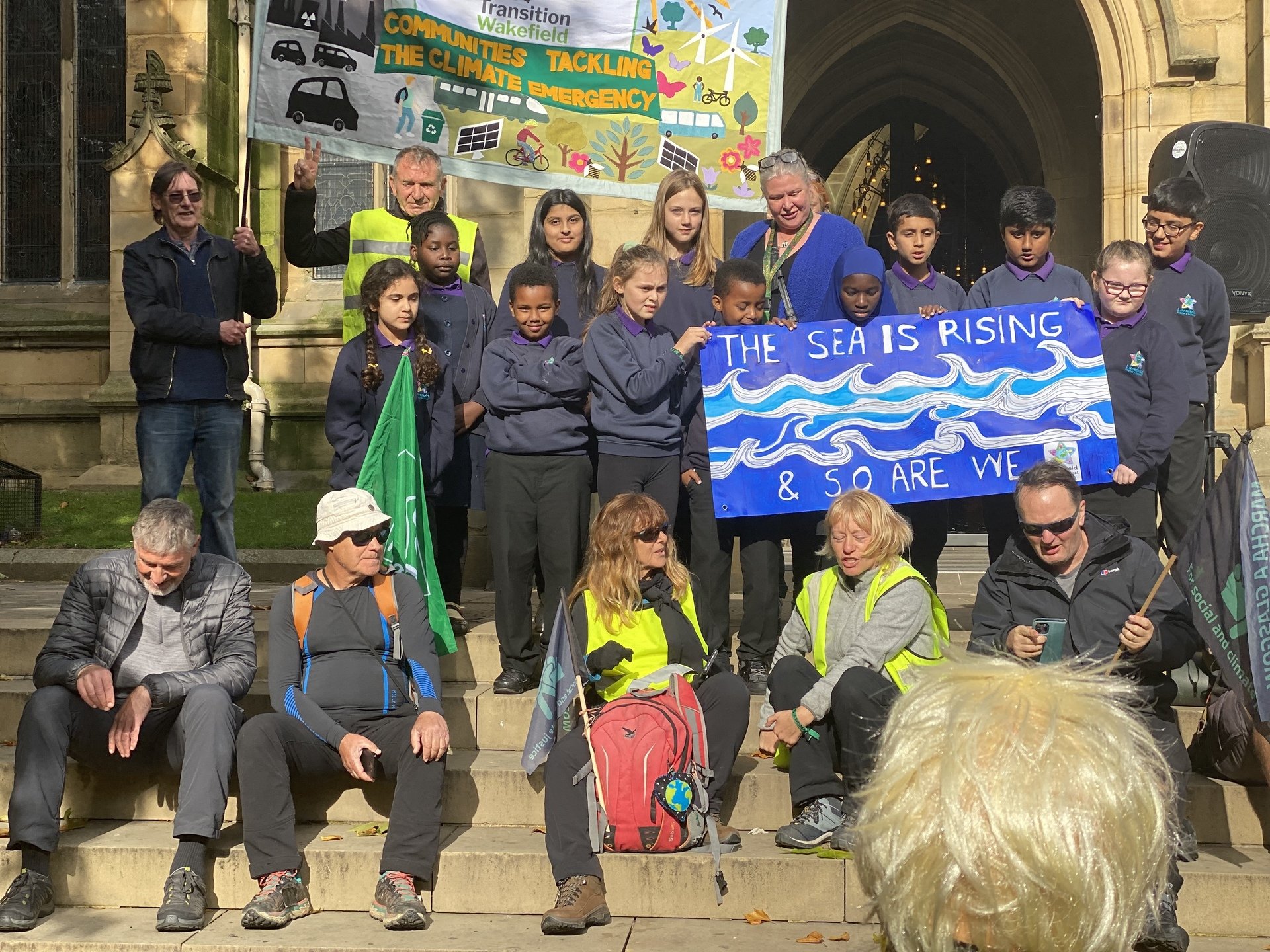 Year 2 trip to Sandal Castle - October 2021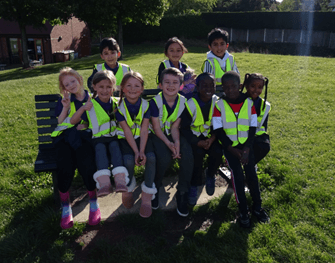 Year 2 visited Sandal Castle for our Castles and Battles topic. We have learnt all about the Battle of Wakefield and Richard, the Duke of York.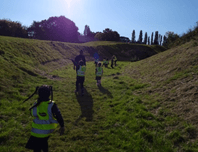 We even ran in the deep moat.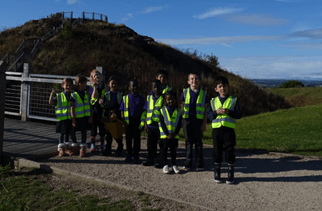 We spotted the Keep and had to walk up lots of steps to get to the top!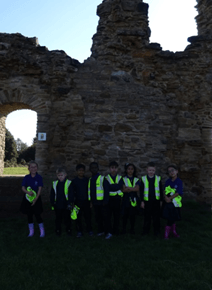 We explored the ruins and spotted which features are still visible. We had a guess at which parts of the castle were left.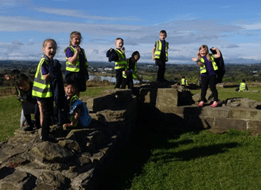 Sandal Castle was first built with timber, but was later re-built-in stone. This is why some of the ruins are still visible today.