Reading Ambassadors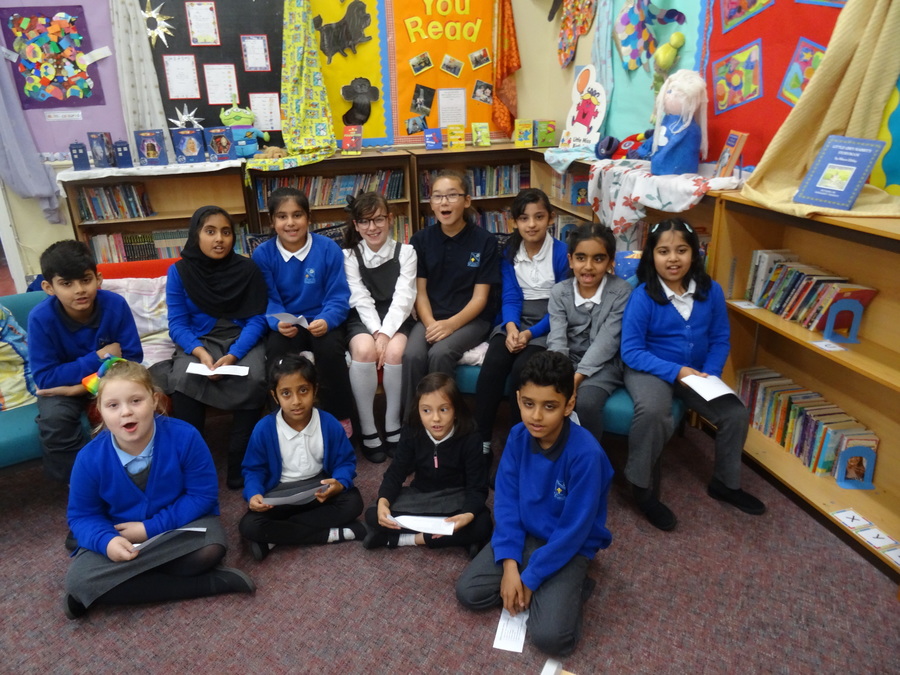 Hello, we are the reading ambassadors at Lawefield Primary School.
Our job is to:
To promote a love for reading in our classes and across school.

To recommend books and authors to others.

To help organise whole school book events.

To help tidy and organise the library.
This autumn we have:
helped to organise a whole school book event

'Bookoween'

to celebrate scary books that we love to read;

given out and collected questionnaires to see how children feel about reading;

helped to keep the library tidy for others to enjoy; and

helped to judge the best book corner competition. The winners are:-
Year 2 Year 5
Beach Themed Book Corner WW2 Air Raid Shelter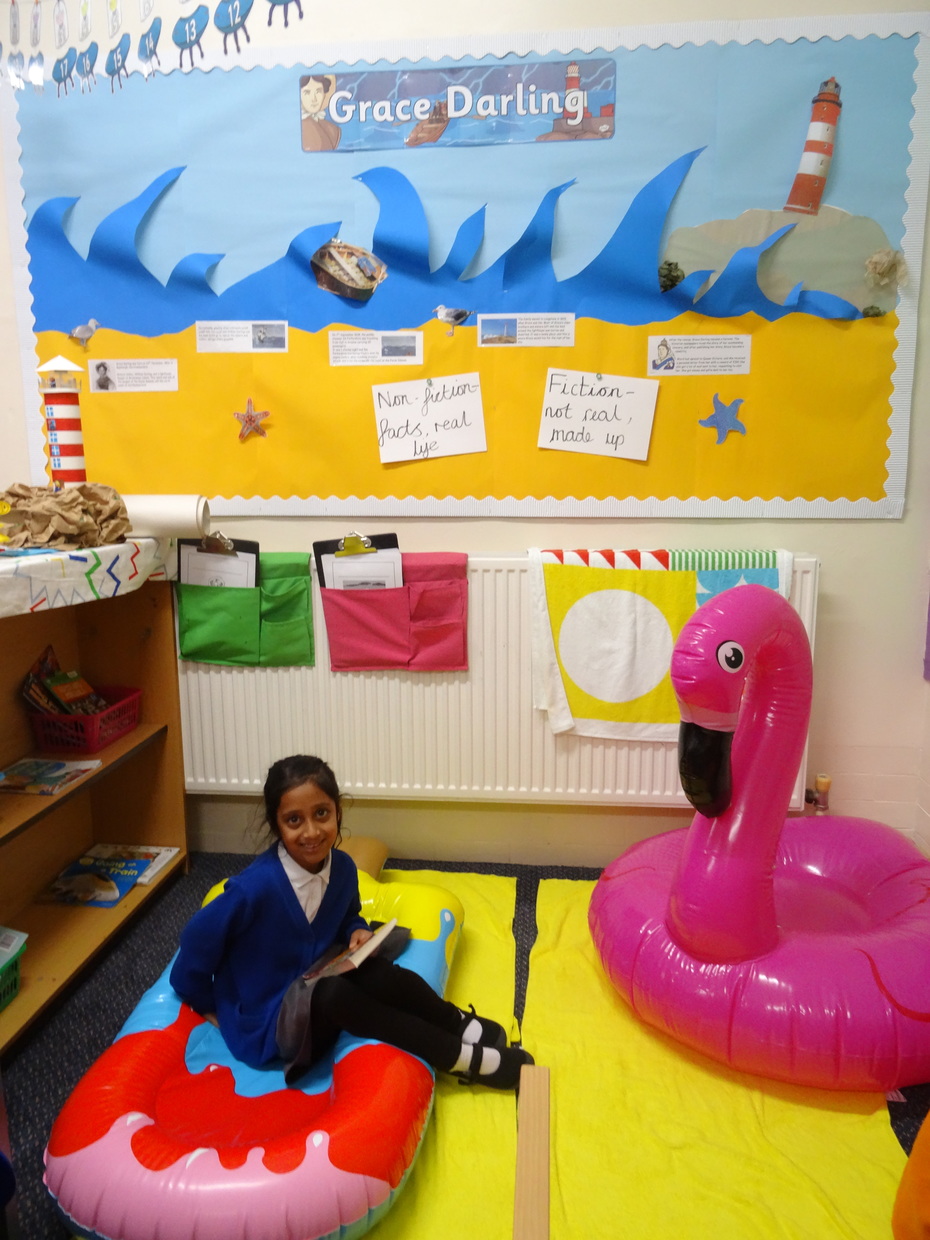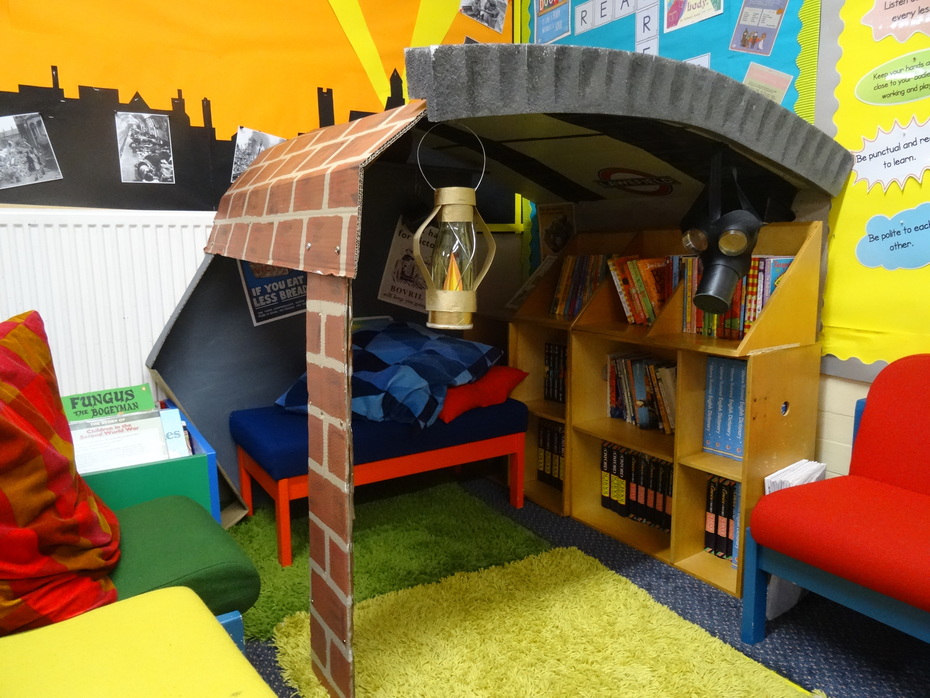 At the beginning of November, our Reading ambassadors helped to organise our school book fair. This was an enormous success with lots of parents and children attending and buying over £600 worth of books. As a reward for selling this amount, school was given a £300 book voucher.
Our Reading Ambassadors decided they wanted to use the money to buy new non-fiction books for the library. They consulted with their classes to decide what topics they wanted to get. In January our books arrived and they are now in the library for everybody to borrow.