Robinwood 2019
Year 5 and Year 6 have just returned from their trip to Robinwood Activity Centre. They had a fantastic time and were able to take part in lots of exiting activities such as canoeing, caving, archery, zip-wire, giant swing, escape from the dungeons and the perilous piranha pool!
Through taking part in these activities they were able to build up their skills of cooperation, communication, encouragement and problem solving plus many more.
The children were well behaved throughout the trip and were a credit to the school as always. We are sure that the memories they have made will stay with them forever and you can see a few of their experiences in our photos.
Wildlife Area
We have started work on our Wildlife Area!
This is going to be in the corner of our field and will help our children develop their love for nature and the environment. It will also enhance our science curriculum by allowing our children first-hand experience.
In December, Groundworks came to school and worked with lots of our children planting trees. Our photos show how much they enjoyed it. In Spring, the next stage will begin which includes digging a pond and fencing off the area to separate it from the rest of the field.
We will put more photos on the website as our exciting new project develops.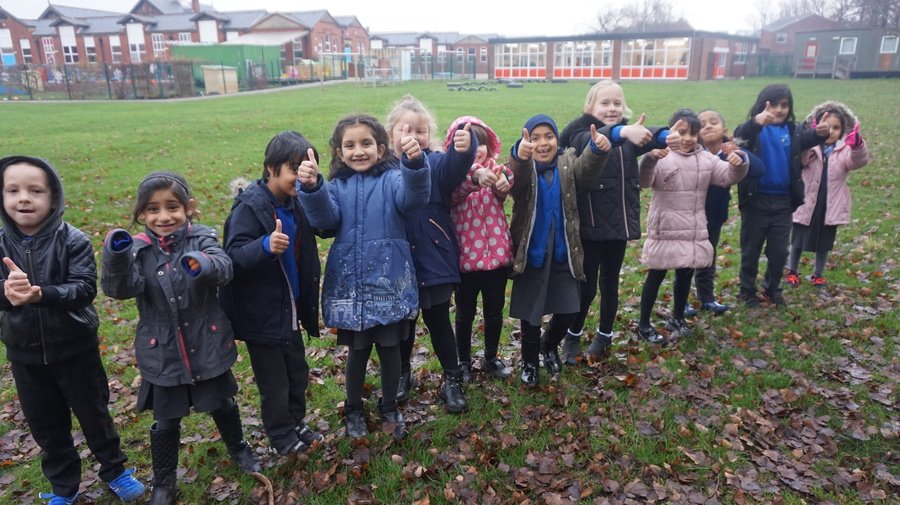 2017/18 - Topic Work
I would like to say a HUGE thank you to all the parents who attended our work celebration evening on Tuesday. It was fantastic to see so many of you taking such a keen interest in your child's education and celebrating the great work that they have done both in class and at home.

We are grateful to all the parents who have got involved in our new homework projects and supported your children to create some brilliant work that they can share with staff and children back in school.

Here are a few photographs of some of the amazing topic work that has been produced at home.
Here are our prize winners. Congratulations!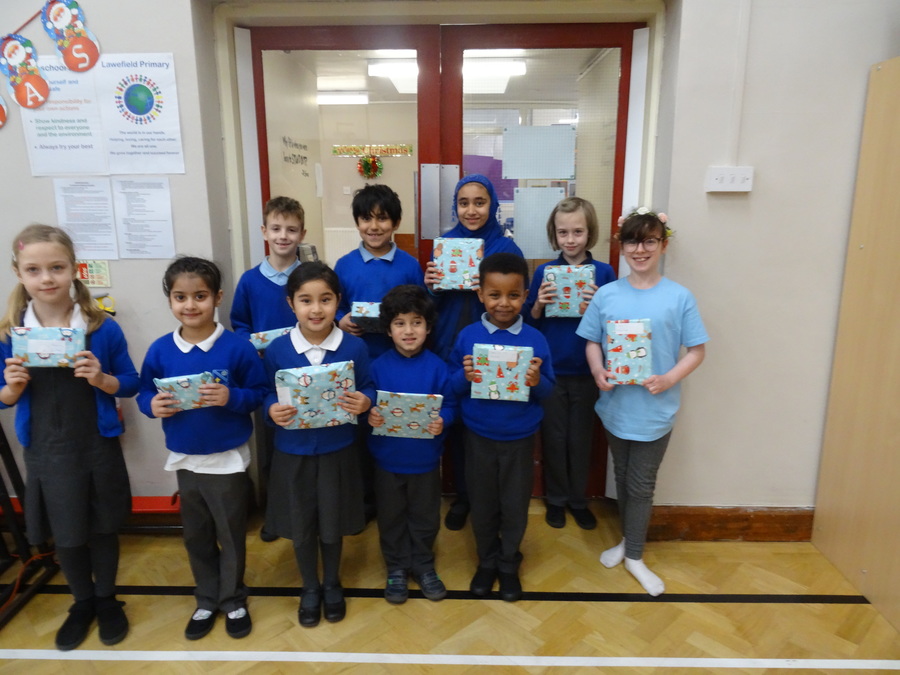 2017/18 - Great Christmas Light Switch On!
We have had a very exciting start to the week with a performance from our dance troupe and a sing song from our choir.

Miss Beetham and Mrs Tomlinson then did a grand switch on of the Christmas lights. This year our tree has been personally decorated by each and every member of our school as every class designed and created their own decoration for the tree. What a fantastic job they did!

We then had a surprise visit from the 'snowman' who delighted us with his story.
2017/18 - Bookoween & Book Fair
Bookoween took place in school on Wednesday, 1st November 2017.
Our reading ambassadors helped to organise events in school and all our children had great fun.
Their costumes were amazing and they spent the day listening to, reading and writing scary stories
as well as taking part in other spooky themed activities including PE and art.
The day was finished off with a Halloween disco for each Key Stage which the children thoroughly enjoyed.
Have a look at our photos to see what fun we had!
2017/18 - World Book Day
We had a fantastic day celebrating World Book Day. Lots of exciting activities took place around school organised by our Reading Ambassadors. These included a Star Reader assembly, a book character search and book sharing.
Our children dressed up as their favourite book characters and looked super as you can see on our photos.
2017/18 - Pictures from Recent Tournaments
Throughout the year our school participates in twelve tournaments where we have the chance to compete against the five other schools in our pyramid. So far this academic year we have competed in four tournaments and won one. Our year 3 and 4 dodgeball team were on fire and brought the trophy home to Lawefield. Well done everyone who competed!